As is often the case, professionals define and use technology in a far different way than consumers. Recently however, the requirements of professionals and consumers have become more tightly aligned.
It wasn't all that long ago that professional AV products were, to put it bluntly, big, cumbersome, and oftentimes ugly to look at. Over the past several years through the rapid advancement of technology, along with an increased emphasis on industrial design, professional products have become smaller, easier on the eyes … and of course better performers.
Now through a convergence of circumstances that includes a shift from physical media to streaming media, and the reaction of the content creation community to this shift, along with the impact of quarantining due to COVID-19, products and technologies once found exclusively in cinema environments, post-production studios and dub stages are finding their way into residential locations.
Fostering this migration from commercial environments and into home settings are companies such as Barco, Stewart Filmscreen, Meyer Sound, L-Acoustics and Cortex VIP Cinemas. 
Because of the increasing demand for professional-grade screening rooms in home environments, the integration community has more opportunities to install state-of-the-art home theaters for consumers that meet the objectives of professional users, while featuring home-friendly industrial designs.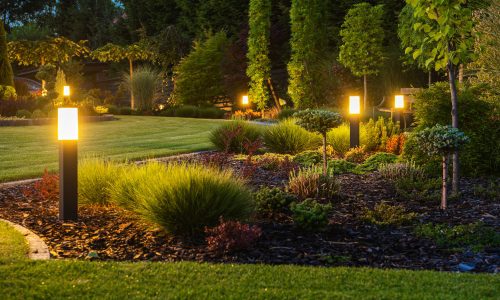 We are thrilled to present a lecture topic that delves into the connection between light and our surroundings, exploring how landscape lighting can transform a space from ordinary to extraordinary. Our keynote speaker, Janet Lennox Moyer, will share her extensive knowledge on the complexities of landscape lighting in design, commissioning, and maintenance and provide participants with the tools to identify good versus bad practices and techniques. Join us for an enlightening session that will unlock the secrets to success in landscape lighting design with one of the industry's most respected experts, Janet Lennox Moyer.
Register Now! 
Screening Rooms Deliver Hollywood at Home
For a company like Barco, bringing professional-grade projection solutions to the home market is nothing new. Tim Sinnaeve, managing director, high end residential, Barco, emphasizes that his company has a long-standing relationship with the commercial market through partnerships that include IMAX.
Bringing its commercial market experience to the residential industry, Sinnaeve points out that Barco offers the residential market its Cinema At-Home series. These products, he explains, are based on its professional products, and are engineered to deliver the same levels of performance its commercial products provide.
"From the start of Barco Residential we have offered what we call our Cinema-At-Home series projectors, which are based on our professional cinema technology platforms, precisely because we wanted to bring this level of performance to the high-end residential market," he points out.
"This includes our flagship 6P RGB laser Thor and Thor+ projectors, as well as our new Freya projector for example. These projectors were specifically engineered for high-end residential applications and were built from our professional cinema and dedicated post-production technology platforms to further optimize performance to match and exceed the performance requirements not only of professional premium exhibition, but also of the most demanding professionals at post-production facilities, where our clients' favorite movies are graded."
Sinnaeve points out the products combine commercial technologies such as Digital Cinema Initiatives (DCI) and consumer technologies such as compliance with HDMI 2.0 and HDCP 2.2.
He notes that Barco's residential projectors are engineered for maximum performance with consumer 4K source components, including UltraHD Blu-ray players, gaming consoles and streaming products.
Underscoring the value of Barco's balance of commercial and residential technologies, and the ability of the Cinema-At-Home components to meet DCI standards, he says it's through the products' DCI compliance they deliver a professional level experience.
"Where our Cinema-At-Home projectors are concerned, DCI compliance is an important requirement. A reference quality system is at its best with reference quality content. DCI compliance ensures that the projector can support DCI content, which is the content quality level used by Hollywood, and is available to a select audience through companies like Bel Air Cinema. But all elements of our Cinema-At-Home projectors are important and represent the state-of-the-art of our technology, from the quality of the lenses—perhaps the most underestimated element —the imaging technology used and the size of the imaging device [Cinema DLP]; the Integrated Media Server [Barco Alchemy], the Integrated Media Server [ICMP], which includes HDMI 2.0, HDCP 2.2 and HDR support for consumer grade content), and 3P and 6P RGB Laser options that provide exceptional color accuracy and color gamut," explains Sinnaeve.
"All aspects of image quality are important and none can be seen in isolation. This includes uniformity and exceptional ANSI contrast levels—another underestimated element that needs more attention. Let's of course not forget light output to allow larger screen sizes, which is a growing trend where we increasingly see screens 20 feet and over in reference level private theaters. Since in our case we are using the same technology that already lights up the worlds' largest screens, we could even afford to sacrifice light output to further improve other aspects of image quality such as contrast."
Residential Home Theater's Don't Lack Professional Power
Assessing the trend of private screening rooms coming into the home market and the ability of the video side of the equation to deliver a professional, Hollywood level experience, Sinnaeve says that Barco's products are absolutely capable to meet and exceed the benchmarks of professional theaters and post-production studios.
Transitioning over to the audio side of the home screening room equation, Miles Rogers, residential cinema lead for Meyer Sound, says that as a result of the content creation market exploding, Hollywood wants more access to the home market because the quality of content is rapidly improving.
Over the past few years, he says that Hollywood has placed a greater emphasis on the audio mixes for home video releases.
"The days of the cinemaplex in a mall with one premium screen those days may be gone in the exhibition market. They are looking at the premium home theater experience—the Atmos rooms, laser projection. We want high brightness, high resolution and HDR," comments Rogers.
"On the sound side, not everyone has that. On the Meyer side, our residential is focused on the dedicated theater space. There is a gray area, some of our products are weather protected, and the nicer media rooms, like the MM4 or the Ashby in-ceiling, but that's not our primary focus. Our focus is the heavy hitters, the studio executives in the executive screening room, and they want those experiences in our home."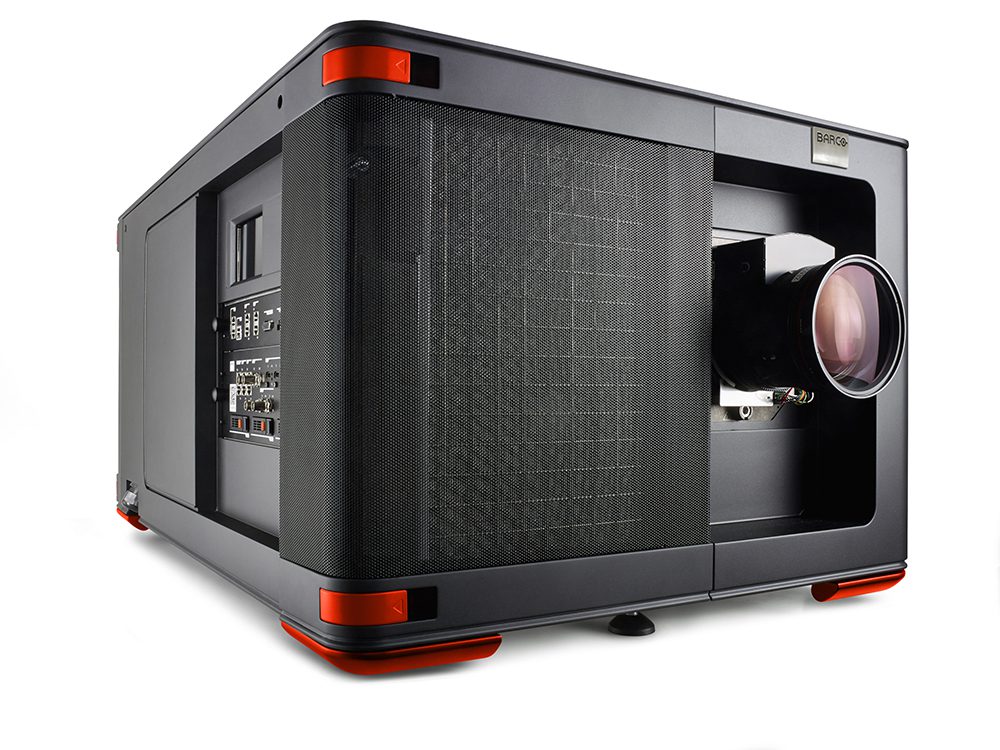 Circling back to the explosion of content that's now available to consumers Rogers notes the convergence of all of these technologies coming together all at once makes today an exciting time in the world of entertainment.
"There will be some interesting times, and right now we are in the growth phase and looking at the studios, we have Apple with Apple+ … the content creators have more avenues to release the content. Content is king and bringing the high-level content creators in. Now all of these companies are trying to grab the high-level talent," observes Rogers.
"Residential for us was previously doing one-off theaters—they were specific dedicated spaces. We are now getting pulled into projects and customers that want sound systems that match that level of theatrics."
Now with the residential market becoming more important to content creators he points out Meyer Sound's development of products such as its Bluehorn series.
Designed as a professional solution for audio engineers in Hollywood, Meyer Sound says the product line is engineered to produce flat amplitude and phase response from 25Hz to 20kHz. The Bluehorn series of products employ proprietary algorithms to cancel out the non-linearities associated with speaker drivers and loudspeaker enclosures.
Meyer Sound says that one of the first users of Bluehorn products is film composer John Powell whose film score credits that include the Jason Bourne films and the How to Train Your Dragon movies.
Powell says he chose the Bluehorn system because of the tonal accuracy the monitors provide.
"For the work that I do, I need monitor loudspeakers that do not flatter the music at all," says Powell.
"I need to hear exactly what is going on in an unbiased way. I have no time when working to enjoy what we did right—I need to hear when things are wrong so we can fix them, and I can hear those problems better with the Bluehorns. I need to be confident that everything is in its proper place, because then the music translates smoothly as we move through to the final mix."
Modern Products Complement Home Spaces
Other companies that have been traditionally associated with the professional AV market such as Sony Professional, L-Acoustics and Alcons Audio are also entering the residential AV industry.
This past September prior to the CEDIA Expo Virtual show Jeff Goldstein, head of sales custom installation channel, Sony Electronics, stated that residential dealers would now have access to Sony's professional line of products such as its projectors and Crystal LED microLED technologies.
Moreover, as part of the CEDIA Expo Virtual event L-Acoustics and Alcons Audio displayed their respective screening room and home entertainment products.
L-Acoustics' founder Dr. Christian Heil explains that his company's entry into the residential market brings a professional approach to consumer products. Heil defines L-Acoustics' consumer products as high-end professional audio components.
"This definition, specific to L-Acoustics explains the meeting of two worlds: The world of professional audio where our origins lie, and that of high-end audio. To the latter, we now wish to add our offer bringing our innovative concepts and our sonic signature characteristic of live performance," says Heil.
"High end is generally characterized by a sensitive and delicate approach to audio, and attention to details that are less central to professional audio. Manufacturers in high end tend to neglect the pure performance objectives, which constitute the essential metric of the pro sound world, which are linked to its extremely challenging environmental conditions."
Elaborating on his explanation Heil comments that for example, directivity control, spectral linearity in the beam width, frequency contour stability as a function of SPL (sound pressure level) in relation to the signal, as well as achieving distortion-free full-range sound at high SPLs, the "sweet spot," and optimal coverage zones are not goals of high-end consumer audio companies.
He continues by pointing out that sound is science and the reason why consumers are gravitating towards professional products is that large living spaces with imperfect acoustical conditions present challenges for traditional high-end audio products that are best met by professionally based solutions.
Making the transition from the pro to consumer markets Heil notes that L-Acoustics is approaching the consumer market with the goal of balancing professional objectives with the needs of homeowners that require home screening rooms with complementary aesthetics.
"We offer a carefully chosen selection of professional products, but these products are optimized for private use. The loudspeakers and amplifiers have been selected for their objective and perceptual performance, then packaged as multi-purpose system, each of which has a natural use scenario," he adds.
"Our affinity for the residential sector started several years ago and since that time we have been taking a holistic approach. Rather than focusing on a single product or technology, our approach has emphasized the transformation of the living space by reconsidering the architectural environment within a framework for sound. We've embarked upon an outreach campaign with architects and designers to help them understand that the space in which we live is not only visual and tactile, but also alive with sound. From this came the introduction of 'sound spaces' immersive hyperreal spaces that you can discover on this site."
If you enjoyed this article and want to receive more valuable industry content like this, click here to sign up for our digital newsletters!