VAVA Joins UST Projector Fray with 4K Laser
Showing at CES, VAVA's ultra short throw projector can produce an image up to 150 inches and includes Android TV platform, Bluetooth connectivity.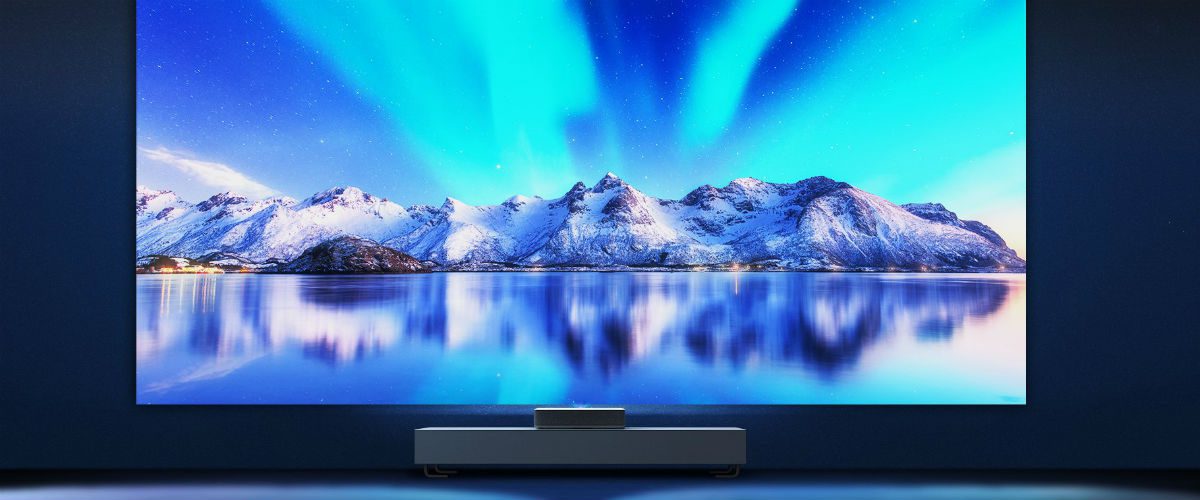 For integrators catering to home theater enthusiasts that might be tight on room space but are still looking for a wall-size screen, ultra short throw (UST) projection has been a welcome trend.
We noted the trend as part of a larger one about shifting video projection paradigms two years ago in our Top 5 Tech Trends for 2018. Back then, leading manufacturers Sony and Epson had recently spurred availability of UST projectors that could be placed less than a foot from a wall and still produce 100+ inch images.
The category continues to expand, and as CES 2020 approaches we've already heard about another, highly affordable option for big-screen customers. VAVA, following a highly successful Indiegogo campaign, will showcase its 150-inch 4K images at the Venetian during the big show.
VAVA, which has turned to 4K UST projection in addition to camera offerings for baby monitors and car dashboards, follows other relatively recent developments in the category.
Companies such as LG, Optoma and Hisense have bolstered their video solutions with UST rollouts within the past year, while furniture maker Salamander Designs further embraced the category with purpose-built credenzas and a partnership with Screen Innovations.
Attractive AV Accompaniment
The California-based company's website touts the VAVA 4K UST laser projector's ability to create a 100-inch image from placement just 7.2 inches from a wall, and max size of 150.
Other specs include support for HDR10 high dynamic range; 1,500,000:1 dynamic contrast; 6,000 lumen light source delivering 2,500 ANSI lumens image brightness; and 85%+ NTSC color gamut from its three-segment color wheel; and Appotronics' ALPD 3.0 laser light source technology.
The DLP laser light source is said to provide up to 25,000 lifespan, according to VAVA. In terms of connections, the projector offers three HDMI ports, USB, RJ45, 3.5mm AV in/out and S/PDIF.
Featuring a cloth top finish, the stylish VAVA projector also addresses a couple of other aspects such as convenient content and built-in audio, similar to how some competitor products are handling them.
For the audio, the VAVA includes a 60-watt Harman Kardon sound system; Hisense's laser TV (which does 100- and 120-inch images) also has built-in Harman Kardon stereo, for instance. Plus VAVA offers Bluetooth speaker connectivity.
Meanwhile, VAVA viewers can navigate via Android platform to find content from available services; it's something LG implements in its HU85LA (also cloth finished) with its proprietary OS, for example.
One thing consumers might find most attractive about the VAVA 4K laser projector is the price, just $2,799 at the moment.