Salamander Debuts Stylized Ultra-Short-Throw Projector Cabinet
Salamander Designs' new cabinetry solution for UST projectors creates an 'entirely new category' of furniture for integrators to sell and install.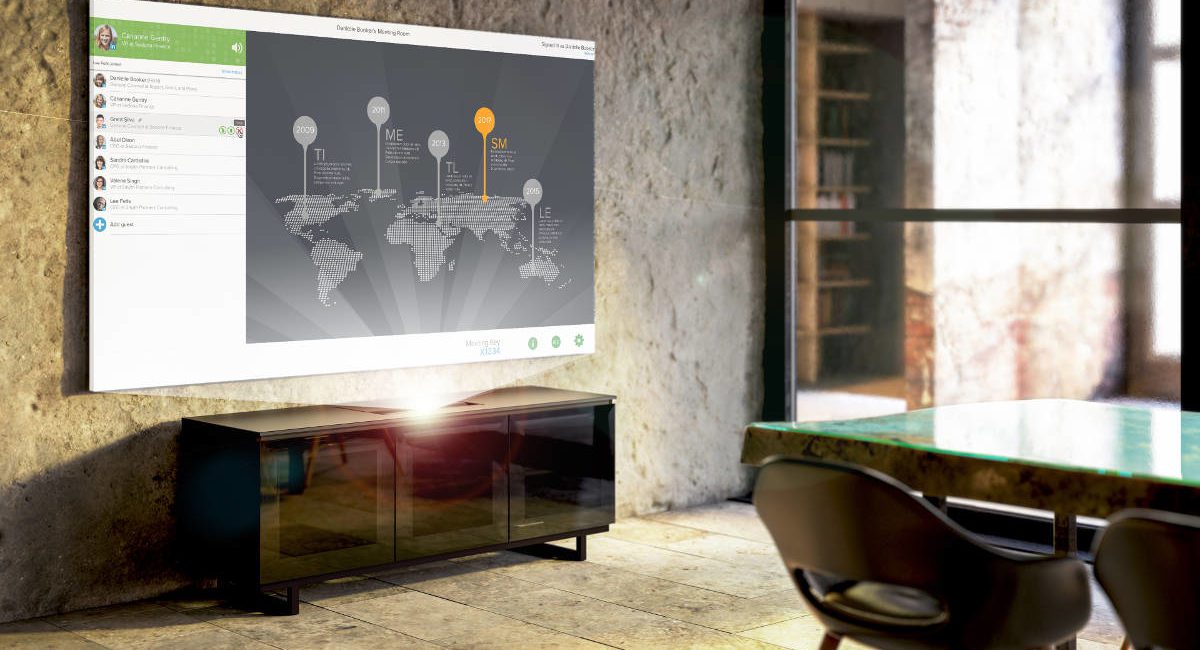 Salamander Designs has unveiled a new stylized cabinetry solution for Ultra Short Throw (UST) projector systems. There is no doubt that UST projectors are a hot commodity right now, eliminating the need to dangle a projector from the ceiling or add an expensive lift mechanism.
Originally created at the behest of Sony, and later extended to meet the unique needs of Dell and others, the new Salamander solution is seamless and stealthy, and it can be manufactured to be compatible with virtually all other brands of UST systems.
Featuring a durable and flexible aluminum support chassis, flush top surface, recessed projector cavity design and an active cooling system, plus built-in louvers to vent warm air and keep equipment cool, the cabinet provides fast, easy access to components and wiring for servicing.
Like all Salamander furniture, it's available in various colors and finishes to suit any venue and décor and can be custom configured with rapid deployment for vendors, integration partners, and designers.
Salamander Creates 'Entirely New Category'
Product development began when Sony approached Salamander Designs for a cabinet suitable for its UST residential projector series. Sony's product didn't fit in any cabinet on the market—a major hurdle to success.
A team of Sony engineers traveled from Japan to Salamander's 100-percent solar-powered factory in Connecticut and they were off to the races. After a successful launch with a high attachment rate, the project was deemed a resounding success.
Related: Video Q&A with Sal Carrabba of Salamander Designs Talking about Commercial Furniture Trends
"This is an entirely new, much-needed product category for both commercial and residential markets," says Salvatore Carrabba, president and founder of Salamander Designs. "And we are the first company to create, develop and deliver any such solution with proven success. After Sony, we were approached by Dell and later Epson for similar solutions. Dell was seeking a cabinet for their 4K laser projectors."
He continues, "We are proud to say we were able to able to deliver in quick, quality turn due to our core modular systems approach. This UST cabinet streamlines install of projectors and is an elegant solution which puts all gear in one place—no jumbling of cables—and it keeps all components and speakers in one single, seamless cabinet solution.
"We now have products that fit 120-inch screens with projectors and allow the complete solution to sit just inches off the wall."