A CTA study on consumer holiday spending finds that consumers plan to purchase cell phones, gaming systems and WFH equipment.
Consumer holiday spending on tech products and services during the 2021 holiday season (October-December) is projected to reach $142.5 billion, which is a 0.5% increase from 2020, according to new research from the Consumer Technology Association (CTA).

The 28th Annual Consumer Technology Holiday Purchase Patterns report finds that 83% of U.S. adults are unaffected by or more likely to purchase tech due to the pandemic. CTA points out that 44% of those polled say their tech purchasing would not be affected by the pandemic, which represents an increase of four percentage points from 2020. This according to CTA signals consumers remain enthusiastic about tech a year after the pandemic provided many with more time to try out new products and services.

CTA emphasizes that an all-time high of approximately 191.3 million U.S. adults plan to purchase technology as a gift this holiday season. On average, respondents indicate they plan to spend an estimated $541 on technology gifts. Like years past, the most popular recipient of technology products this holiday season is consumers themselves (41%), followed closely by purchasing gifts for their spouses (37%).
2021 Top 5 Holiday Spending Tech Wish List Items for Consumers
Not surprisingly, smartphones have once again topped consumers' list of tech gifts they most want to receive this year. Wearable devices jumped from fifth most popular in 2020 to third this season—this is largely driven by increased interest in real-time health monitoring technology.
Overall, the top five tech products U.S. adults would like to receive as gifts include:
Smartphones
Laptop/Notebook Computers
Wearable Devices
Televisions, and
Tied: Video Game Consoles and Tablets/E-Readers
"The surge in consumer spending on tech is being fueled by the ongoing value people find in these products and services, even amid a pandemic," says Lesley Rohrbaugh, director of market research for CTA.
"The pandemic gave people more time and incentive to discover the many ways technology can improve their lives – from more entertainment options, connection to friends and family, remote working tools and so much more. A notable change from recent years is retailers continuing to pull forward and capture sales earlier in the holiday season – particularly in the wake of recent and ongoing supply chain challenges many consumers are actively watching."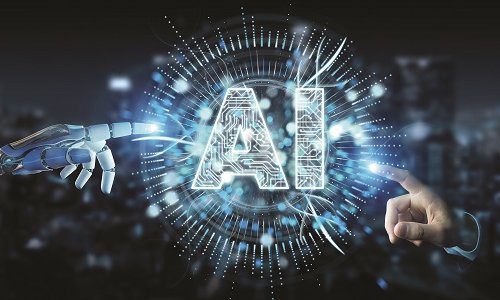 In an era where crime continues to evolve, relying solely on AI-based solutions proves insufficient in preventing sophisticated threats and false alarms. The webinar will emphasize the paramount importance of human judgment and intuition in tandem with AI technology to create a truly complete security solution. Our session will explore how Deep Sentinel's revolutionary approach combines the best of both worlds—advanced artificial intelligence and the presence of highly trained human guards. Together, these elements create an unparalleled level of protection for residential and commercial properties alike. Join our panel of esteemed lighting experts that will dive into why it's time for integrators to rethink their role in the outdoor lighting industry.
Register Now! 
5G Smart Phones Draw Lots of Consumer Attention
With smartphone replacement rates reaching four-plus years, smartphone interest during this holiday season is expected to be strong with 48% of holiday tech shoppers expecting to purchase one as a gift (up from 41% in 2019). The research suggests 5G phones are at the top of the smartphone buying list with 62% of overall holiday smartphone buyers expecting to purchase one with 5G capabilities and 29% planning to buy a foldable phone.
COVID-19 Brings Personal Health & Safety Products into the Fold
COVID-19 has elevated interest in home and personal health and safety products. According to the report, 29% of those interested in smart or connected health monitoring devices, such as those used to measure body temperature, sleep patterns or blood pressure.
In addition, 32% of surveyed consumers expect to buy a smart home security camera compared to 29% last year, while 24% are interested in purchasing smart cleaning solutions, such as UV light sanitizers.
Gaming Becomes Big Business Come Holiday Season
Now that the new video game consoles like the PlayStation 5 and Xbox Series X are more readily available to consumers, interest in home video game consoles is up 45% this holiday season from 33% in 2019, which was at the tail end of the last console's lifecycle.
Additionally, 71% of those surveyed indicated they plan to purchase at least one content-related product this season, such as a digitally downloaded video game.
Work-at-Home Theme Continues to Play Out
"Accessorizing" or expanding in-home/WFH workspaces and computing capabilities will persist into this holiday season, showcased by interest in these products:
Printers: 29%
Desktop computers: 27%
Computer monitors: 25%
The holiday spending report presents the findings of an online survey conducted by Engine, a collaborative research partner, among a total sample of 2008 U.S. adults that were polled on September 9-13, 2021. The margin of sampling error at 95% confidence for aggregate results is +/- 2.2%.
If you enjoyed this article and want to receive more valuable industry content like this, click here to sign up for our digital newsletters!