It may take a while, but in the end gaining the trust of a contracting relationship can be years in the making. Brothers Wiring Concepts' burgeoning relationship with Tarr's Home Improvements is proof of how these deep-rooted relationships can be beneficial for everyone involved.
Starting with a single project several years ago both companies realized the value their combined services offered to homeowners and how their collaborative skill sets could provide homeowners with luxury experiences.
"We started with a single project and continued to work together over the years," recalls Adam Hersh of Brothers Wiring Concepts.
"Now we work together as a team where home automation and technology are an integral part of the planning team."
Today with the growing awareness of consumers and smart home technologies many luxury homebuilders are investigating the value of technology in the home and are possibly looking to build relationships similar to the Brothers Wiring Concepts alliance with Tarr's Home Improvements.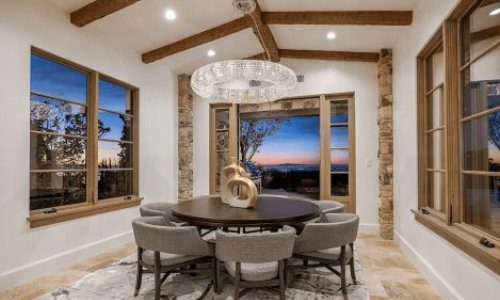 As a custom integrator, lighting is in demand. Effective communication, education and showcasing the value proposition of LED light fixtures in conjunction with integrative control systems are the keys to overcoming challenges and closing sales in this specialized market. Join us as we discuss the future of digital lighting and control with David Warfel from Light Can Help You and Patrick Laidlaw and Mark Moody from AiSPIRE.
Register Now! 
Howard Tarr Jr., owner of Tarr's Home Improvement, recommends integrators educate builders on the value of technology, and work towards working with builders, architects and interior designers on the planning stages of homes that include smart technologies.
Tarr advises starting simply like his company did with Brothers Wiring Concepts and beginning with a single project. From there he continues that trust can be built through consistent communications and good support services.
Once the trust has been built integrators can be looked at by builders in the same light that plumbers and electricians are viewed.
"As the smart home experts, we consider Adam as an extension of our team and include him during the planning phase to ensure network, cabling and automation devices are not an after-thought, but as part of the planning team," notes Tarr.
Brother Wiring Concerts and Tarr's Home Improvements Tackle URC Install on Long Island
Through their years of partnering together, Brother Wiring Concepts and Tarr's Home Improvements have teamed on a range of projects. One of the companies' recent collaborations involved a home on Long Island that presented a challenge of addressing the needs of a family and the additional capability of entertaining extended family.
The project started with new construction on an existing property and the desire of the homeowner to have a modern smart home system.
Some of the amenities the homeowner wanted include audio, video, climate control, shades, security, lighting and home theater. As part of the project Brother Wiring Concepts and Tarr's Home Improvements also planned for technologies that would be appropriate for the homeowner's parents.
Selecting components from URC to provide control, automation and whole-house entertainment Hersh utilized components that include URC's MRX30 System Controller, along with two HDA 8100 High Definition Audio Amplifiers, and in-wall touch screens that included the TKP-9600 and TKP-7600. Complementing those control interfaces were multiple TRC-1480 handheld remote controls.
Other equipment utilized in the Long Island home include Denon HEOS components, along with several Samsung televisions, a Yamaha AVENTAGE RX-A2A receiver, as well as a Yamaha RX-6A receiver, Ring Pro doorbells, Baldwin Z-Wave door locks, a Hikvision NVR, Proficient in-wall and in-ceiling speakers, a 144-inch Dragonfly Acoustic Weave screen, and a Sony VPL-VW295ES projector.
Additionally, Brother Wiring Concepts installed Ubiquiti networking equipment and lighting control from Lutron.
Looking back on the installation, Hersh says the Long Island installation was the largest job Brother Wiring Concepts and Tarr's Home Improvements have worked on together.
Underscoring how beneficial their working relationship has become to his company Hersh points out that once an integrator finds a good home builder it becomes important to foster that relationship because of how productive it will become as that relationship matures.
"There's a lot of bad builders out there, when you find a good builder you have to hang on to them," emphasizes Hersh.
"From an AV perspective and they are working with a contractor that has attention to detail. Mine and Howie's [Tarr] relationship started a while ago, and I do work for other contractors, if Howie gave me enough of these jobs, I wouldn't work for anyone else."
Tarr sums up the relationship between the companies succinctly by pointing out, a good partnership comes down to getting the little things right.
"I am all about relationships, it's as simple as answering a text message or phone call," states Tarr.
"I don't deal with guys as much if they don't' get back to me. That's a huge part of it."
Here is a summary of the equipment used in the Long Island installation:
URC Total Control Equipment List
1 – MRX30 Premium System Controller
2 – HDA 8100 High Definitions Audio Amplifier
1 – TKP-9600 In-Wall Touch Screen
3 – TKP 7600 In-Wall Touch Screen
9 – TKP 5600 In-Wall Touch Screen
2 – TRC-1480 Handheld Remote
1 – TRF-ZW3 Gateway
Other Equipment (integrated into Total Control):
1 – Denon HEOS Super Link Streamer
Seven 75-inch; along with 65-, 55-, 43-inch Samsung Televisions (Home wired for 16 TVs)
1 – Yamaha RX-6A Surround Sound Processor
1 – Yamaha AVENTAGE RX-A2A
Baldwin Z-Wave Door Locks
2 – Ring Pro Doorbells
Ubiquiti WIFI throughout the house and outside
Hikvision 16 Channel NVR with 8 color Vue SMP HD Cameras integrated into Total Control
Lutron Lighting System

19 – 6 Button Lutron Keypads

Proficient Audio Speakers throughout the house (Ceiling and in-wall)
144-inch Dragonfly Acoustic Weave Screen
Sony ES295 Projector
10 – Octane Diesel XS950 Black Leather Seats
If you enjoyed this article and want to receive more valuable industry content like this, click here to sign up for our digital newsletters!