Should You Add Surcharge to Clients Who Pay by Credit Card?
Legal expert Ken Kirschenbaum advises integrators to be careful about adding credit card surcharges.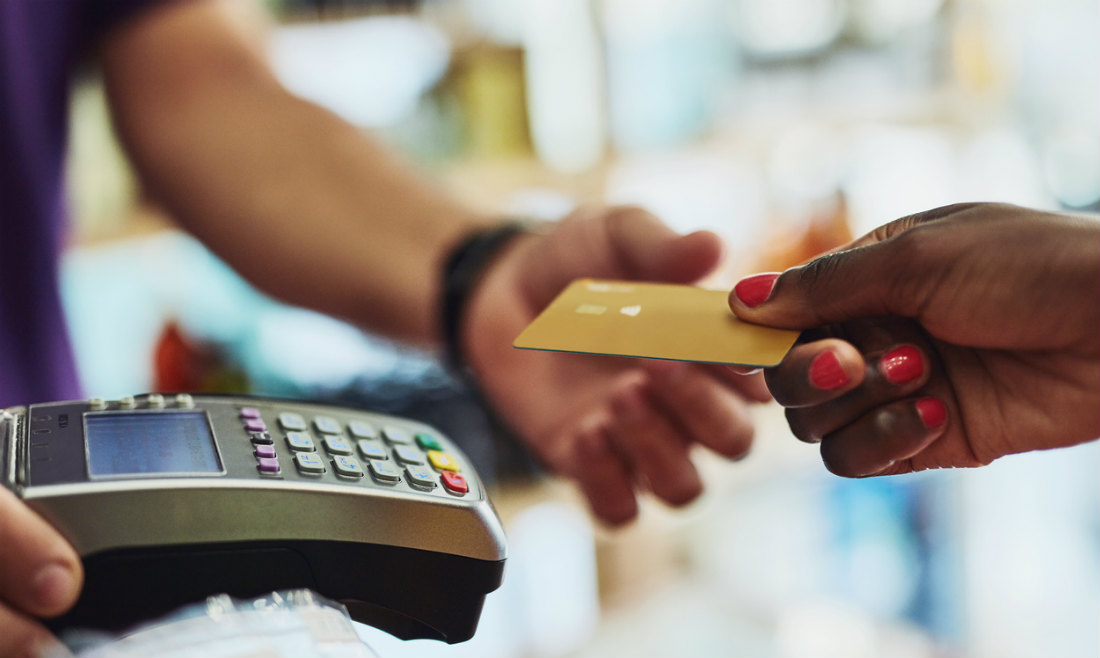 Jason Knott
·
November 20, 2018
More than ever, integrators likely find themselves engaged with clients who want to pay by credit card. It's quick and easy for them, and you get paid right away. But that method of payment comes at a cost… literally.
Credit card surcharges range between 2 percent and 4 percent, depending on the type of card. For an integrator, that additional fee is right off the bottom line. But do you really want to add a line item credit card surcharge for clients…especially for large projects? It can look bad.
So what should dealers do?
"However you set it up, make sure it's very clear to the consumer and that consent is given."
— Ken Kirschenbaum
"Accepting credit cards years ago was not the norm," notes Ken Kirschenbaum, legal expert at Kirschenbaum & Kirschenbaum and legal columnist for CE Pro's sister publication Security Sales & Integration.
He notes that many integrators now accept credit card payment, which is especially convenient for recurring fees for services like alarm monitoring, inspection plans, and service/maintenance agreements.
"The payment includes down payments, progress payments, final payment for installation, and then repeated payments for the continuing services. You should not be charging a 'surcharge,' 'processing fee' or 'convenience fee' without disclosing that fee and getting authorization.
"A convenience fee should correspond to the cost of processing the credit card. It can be expressed in terms of percentage of the charge or a fixed charge, or both. However you set it up, make sure it's very clear to the consumer and that consent is given," he says.
Alternative: Offer 'Discount' for Paying by Check, Cash
Should integrators consider requiring their clients to pay the credit card fees? Kirschenbaum admits that cumulatively the monthly credit card fees can add up.
"Passing those charges on to the party making payment will net you a quantifiable amount each month. But how many subscribers won't pay by credit card because they don't want to incur the charge? How many of those subscribers will end up not paying at all? Until you can answer these questions I don't think you should impose surcharges," he says.
Related: Can Integrators Force Employees to Pay for Vehicle Damage?
According to banking expert Thomas J. Aronica with Sky Bank Financial, any integrator who adds a credit card processing fee must have it clearly posted and explain it to the client at the point of purchase. Debit cards cannot be charged. He also advises dealers to make sure they know and comply with their individual state law in the matter.
"A common alternative is called a "Cash Discount" program where you raise your rates by X percent (usually equal to your processing fee) and offer a discount for cash or check, but this is usually too disruptive for service businesses to implement," says Aronica.
Moreover, 11 states -- California, Colorado, Connecticut, Florida, Kansas, Maine, Massachusetts, New York, Oklahoma and Texas-and Puerto Rico -- have laws that prohibit merchants from charging consumers with surcharges on credit card transactions.
What do you do? Please share.
---
2019 State of the Industry Special Report - CE Pro Download
The custom electronics industry saw a healthy 8 percent growth rate in 2018, down slightly from the blazing 11 percent growth in 2017 but still admiringly strong. Our 2019 State of the Industry indicates that readers expect to see even more growth in 2019. Get your copy today.
---
About the Author
---
Jason has covered low-voltage electronics as an editor since 1990. He joined EH Publishing in 2000, and before that served as publisher and editor of Security Sales, a leading magazine for the security industry. He served as chairman of the Security Industry Association's Education Committee from 2000-2004 and sat on the board of that association from 1998-2002. He is also a former board member of the Alarm Industry Research and Educational Foundation. He is currently a member of the CEDIA Education Action Team for Electronic Systems Business. Jason graduated from the University of Southern California. Have a suggestion or a topic you want to read more about? Email Jason at jknott@ehpub.com
Follow Jason on social media:

Jason also participates in these groups:
LinkedIn · Google+
Business
People & Places: AWA adds Spolar; James Rep of the Year; Park West Hires Demple
Focal, Naim Parent Company Acquires Audio Plus Services & Plurison
Dirac Research Closes $13.2M Round of Financing
CEDIA Releases 2019 Boot Camp Schedule
Amazon to Acquire eero Network Routers
View more on Business
Take Our Latest Quiz
How Well Do You Understand Ethernet Cables and Connectors?
Bose