Multifamily (or multidwelling unit, MDU) property owners know residents are demanding greater levels of technology, amenities and the sophistication that makes them possible. They also know that providing these features can increase their revenue and reduce their operating costs. Even with all the benefits, adoption has been slowed by confusion and the challenges that these systems present.
That's where custom integrators — the experts who can help properties understand and overcome the complexities of smart security and connected electronics — come in. And when integrators meet that need, they'll see their own business and revenue growth as well.
To some extent, where we were in the early days of electronic adoption for multifamily security is where we remain today. Perimeter security and intercom systems have long been the domain of integrators.
Resident smart locks, however, have grown separately from perimeter security. Their comparatively simple features and offline status mean that resident smart locks can be self-installed and self-programmed by the property. But as resident smart locks, and the smart home security ecosystems of which they are a part, become more advanced, their installation and maintenance will begin to outpace the capabilities of in-house staff.
Adding to the confusion around electronic solutions and technology is the disconnect between all those solutions and their databases. As it stands, perimeter security doesn't always work in the same ecosystem as resident security. Databases controlling access to each are separate from those used for managing applications and generating leases.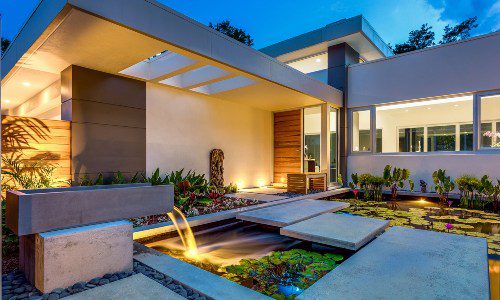 Landscape and architectural lighting create a magical and elegant ambiance for homeowners. The outdoor lighting industry has always been a phenomenal one and continues to grow in popularity. Now is the ideal time to learn more about this rapidly growing and highly profitable industry. Join our panel of esteemed lighting experts that will dive into why it's time for integrators to rethink their role in the outdoor lighting industry.
Register Now! 
What MDU properties need now is a consolidated database to maintain all systems efficiently. Understanding the interoperability of multiple systems and then how to deploy and manage them equates to a greater opportunity for integrators to provide value.
The business model for how you manage the building as an integrator requires an MDU-centric approach. It's not enough to overlay it with a commercial model. To fully service this industry, we need to re-examine the scope of work, both in terms of the number of access points and how frequently electronics are used.
Know Decision-Makers' Smart Security Pain Points
A good first step is understanding that there are two main players: the owner or operator of the building and the resident. Solve for one without thinking about the other and you risk falling short on all counts.
The MDU owner/operator is, first and foremost, concerned with attracting and retaining residents. Pools, fitness centers and business centers are no longer the selling points they once were. What people are asking for, and in some cases demanding, now are experiences and service amenities.
In-unit package delivery, dog walker services, housecleaning, and the like all represent the next level of service amenities. The key here is that concierge services hinge on remote electronic access. A national survey conducted by Allegion found that only 26% of Millennials, the largest generation in the United States, feel secure in their rental home. As much as residents expect these services, they aren't willing to sacrifice security to get them. And from a risk perspective, neither is the property owner.
Greater Convenience, More Efficiencies, Self-Touring Needs Addressed
On the other side of the equation is an electronics ecosystem, designed by the integrator, that enables the multifamily property to conduct business more efficiently, securely and profitably. Starting with online access control, it's estimated that some 95% of resident doors are offline. Partly a factor of buildings not having distributed Wi-Fi, this means there is no real-time communication to the devices.
As the market transitions to more remote access and mobile solutions, property managers gain the ability to control nearly everything about the units, from security and physical maintenance to lighting and temperature, with greater convenience and efficiency.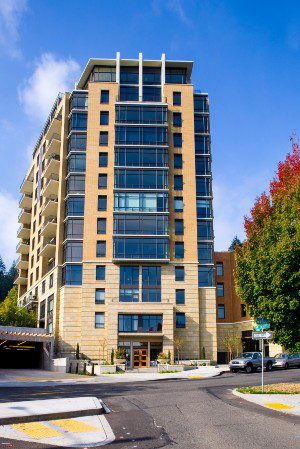 Adopting electronic solutions often leads to daily efficiencies as well. We've already discussed the challenges with multiple databases, the majority of which were designed for something other than multifamily applications. Package storage and delivery requires secure space, tracking, resident notification and so on. The Allegion survey found that 63% of Millennial renters received one to two packages each week, and that was before the coronavirus pandemic. Always a concern, the need for secure delivery services has increased dramatically in 2020.
Self-touring needs solutions like electronic locks and virtual scheduling to safely show vacant units when social distancing is difficult or a property manager is unavailable. Some prospective residents prefer unguided tours regardless of the health climate.
With the right electronic security and integrated databases, property managers are free to dedicate time to more impactful business practices rather than the repetitive responsibilities that can easily be managed by technology listed above.
While these technology and service amenities are frequently expected by the resident, the return on investment for property managers cannot be ignored, either. Resident smart locks are key to broader success, particularly when efficiency and security are on the line. Changing electronic credentials rather than rekeying saves time and money, and the risk mitigation of audit trails is difficult to put a price on.
Beyond these traditional benefits is the additional revenue driven by smart apartments and service amenities when residents are willing to pay for them. And we shouldn't overlook the benefits of mobile credentials and additional opportunities to fill vacant units through short-term rentals and hoteling.
Help Create Smart Lock & Mobile Credential Strategy
Making electronic adoption a reality can be a complex venture. But for all its challenges, there is also great opportunity. The integrator can, and should, play a role in pulling everything together into a verticalized system. Without that expertise, the dream of an efficient, smart MDU community remains a dream.
How do we get there? Start by helping properties make the switch from mechanical deadbolts to electronics, setting up audit capabilities and creating an environment where they can enable future technologies like mobile credentials and smart apartment features. Remember that each property is different and there isn't a one-size-fits-all solution.
Help property owners understand the technology landscape and provide flexibility by choosing interoperable locks like the Schlage Control Mobile Enabled Smart Lock that works with multiple partners. Regardless of how the property's needs and ecosystem evolves, property managers will be able to continue securing their property without requiring a massive overhaul.
Going one step further, as an integrator you can help properties create a more advanced resident credential strategy, incorporating mobile credentials to deliver a seamless access experience. Looking again at the Allegion survey of Millennials, we see that 60% of these residents would be more likely to live somewhere that offers mobile access control. Mobile credentials allow residents to gain access to their units and other common areas using a smart credential or their smartphone as opposed to a card or key fob credential. And without traditional keys to deal with, properties will save time and money in managing resident doors.
Once a property has deployed their access control and locking solutions, they may want to further deploy into more advance use cases like smart apartments, smart buildings or a collection of ecosystem technologies. This is where integrators and proptech show their greatest value — by demystifying the complexities of the ecosystems themselves and showcasing on how it all comes together.
Once the security technology, credential strategy and ecosystem have been selected and installed, multifamily owners and operators can focus on the service amenities that attract and retain residents. Rather than juggling packages and spending endless time entering and re-entering duplicate information across databases, they can dedicate their valuable time to creating community through experiences and services.
Positioning yourself as an integrator of choice, one that can simplify and streamline the workings of a multifamily suite of electronic solutions, is the path to business growth and relevance. Is it complex? Yes. Does it have its challenges? Also, yes. But is it brimming with opportunity? Absolutely.
---
Author Robert Gaulden is director, Multi-Family Channel Strategy at Allegion
If you enjoyed this article and want to receive more valuable industry content like this, click here to sign up for our digital newsletters!