Although the data for November shows that single-family housing starts flattened, the overall pace for the year remains strong. According to the U.S. Department of Housing and Urban Development and the U.S. Census Bureau, overall housing starts increased 1.2% in November to a seasonally adjusted annual rate of 1.55 million units.
The annualized housing starts rate means that is the number of housing units builders would begin if development kept this pace for the next 12 months. Within this overall number, single-family starts increased 0.4% to a 1.19 million seasonally adjusted annual rate. The multifamily sector, which includes apartment buildings and condos, increased 4% to a 361,000 pace.
"Though single-family construction continued to be strong in November, builders are unable to keep up with demand due to rising regulatory and construction costs and shortages of lots and labor," said Chuck Fowke, chairman of the National Association of Home Builders (NAHB) and a custom home builder from Tampa, Fla. "The incoming Biden administration needs to focus on policies to improve housing affordability and to increase supply to help housing continue to lead the economy forward."
"The single-family construction sector appears to be leveling off at strong levels, with permits roughly at a flat level from September to October," said NAHB Chief Economist Robert Dietz. "Nonetheless, the growth for single-family construction was a true bright spot amid economic challenges in 2020, with single-family starts up 10 percent year-to-date and posting the best year since the Great Recession. However, the backlog continues to grow, with the number of single-family homes permitted but not started construction up 16.3 percent from November 2019 to November 2020 as material delays and higher costs hold back building."
Regional Breakdown: Midwest Is Hottest
On a regional and year-to-date basis (January through November of 2020 compared to that same time frame a year ago), combined single-family and multifamily housing starts are 14.4% higher in the Midwest, 7.6% higher in the South, 5.4% higher in the West and 3.3% lower in the Northeast.

Overall permits increased 6.2% to a 1.64 million unit annualized rate in November. Single-family permits increased 1.3% to a 1.14 million unit rate. Multifamily permits increased 19.2% to a 496,000 pace.

Looking at regional permit data on a year-to-date basis, permits are 5.7% higher in the Midwest, 6.9% higher in the South, 0.7% higher in the West and 4.4% lower in the Northeast.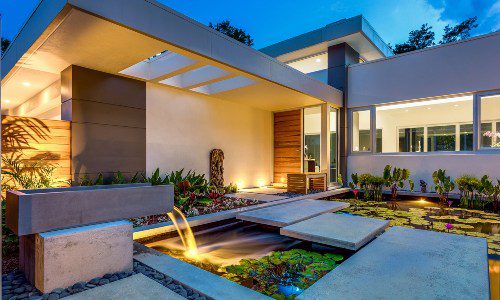 Landscape and architectural lighting create a magical and elegant ambiance for homeowners. The outdoor lighting industry has always been a phenomenal one and continues to grow in popularity. Now is the ideal time to learn more about this rapidly growing and highly profitable industry. Join our panel of esteemed lighting experts that will dive into why it's time for integrators to rethink their role in the outdoor lighting industry.
Register Now! 
If you enjoyed this article and want to receive more valuable industry content like this, click here to sign up for our digital newsletters!