The drive-in movie theater has long been an American tradition, going back decades of delivering huge-screen video and well, maybe not-so-huge audio, to cars full of folks looking to enjoy a blockbuster or oldie outdoors.
Thanks to today's innovative outdoor AV solutions, instead of a drive-in you can design and build a dive-in movie theater experience … right in your customer's big backyard, viewable in the daytime and at night.
As an "extreme" example, Mount Vernon, Wash.-based Stealth Acoustics developed its Stealth Patio Theater outdoor LED solution as a large-format, ultra-bright turnkey offering for integrators to deliver to customers seeking an outdoor AV experience you could call extreme – like a giant poolside movie screen.
That's what Indio, Calif.-based Bravo Systems served up in this incredible installation. But Stealth takes it a couple of steps further, as evident in this project performed in collaboration with Bravo Systems and owner Brett Rusin.
In fact, the project employs the Stealth Patio Theater (SPT) "Extreme" model (the company also offers "Transformer" and "Megalith" versions), and the results live up to the billing. That's not only in performance and pizzazz of the system – but you could say in general the lengths Stealth Acoustics will go to supporting its dealers to design and install this and other SPTs.
Team Effort to Make Stealth Patio Theater Splash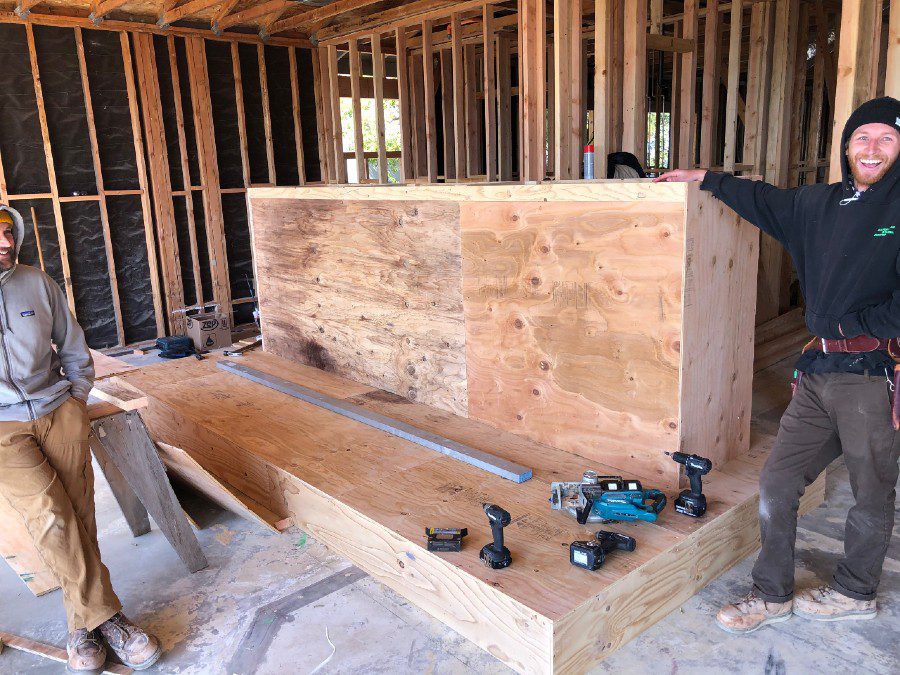 In this instance, as Stealth VP Brian Azzano explains, Bravo Systems owner Brett Rusin specified a large format LED display for one of his most discerning clients recent home renovation. As part of the pool upgrade, a massive display was requested, Azzano reports. 
"Knowing the benefits of LED and wanting the wow factor that a motorized screen can provide, Brett called Stealth for some assistance with a detailed proposal," Azzano says. "The client was very involved in the pool design and wanted the SPT to be a true showpiece when in use but remain discreet when turned off.
"The SPT Extreme was used because of its vertically rising screen," he notes. "It can be positioned partially below grade with proper site preparation to keep the entire enclosure concealed from view when not in use."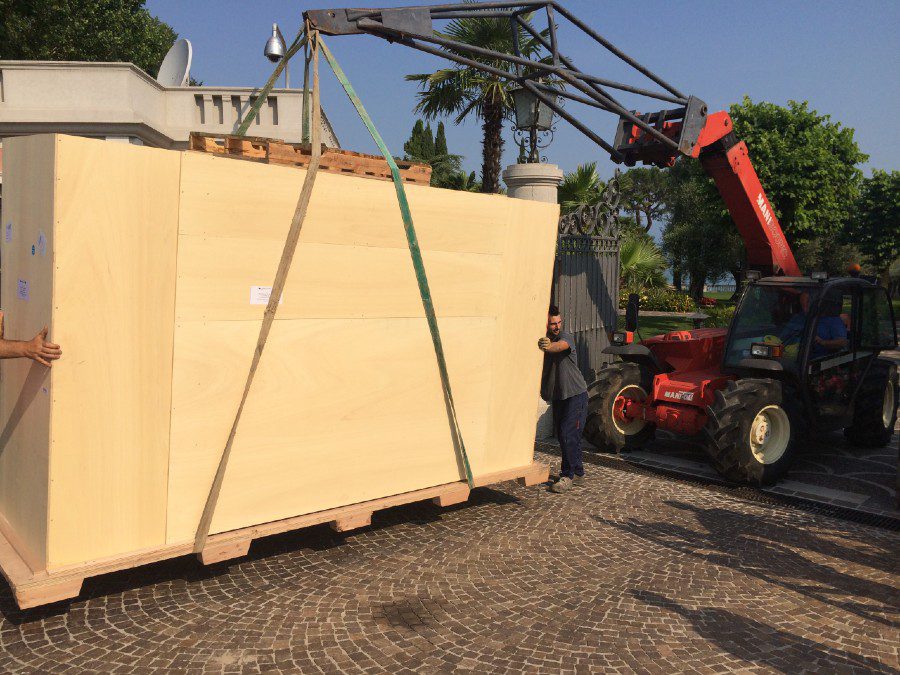 From project conception to completion, Stealth's team worked with Rusin and Paul Collins of Costa Mesa, Calif.-based rep firm Paul Collins Group on a collaboration that took about six months. The process of the sale, design consultation, landscape work and technical installation highlighted the benefits of leveraging vendors that offer value-added services for integrators, who reap the rewards of happy homeowners, potential referral clients, upsell touchpoints, strong trade relationships, etc.
"Stealth works together with the installing integrator from the sale and design stage all the way through deployment," Azzano says.
The integrator is responsible for selling the project and managing the site preparation, he explains. "On the day of installation, Stealth's technicians arrive along with the device to ensure a smooth commissioning but are primarily there to consult and train."
SPT Can Set Up Future Upgrades, Extra Revenue
Stealth offers the 16:9 aspect ratio Extreme model in standard size options of 103, 130, 155 and 184 diagonal inches. Each comes with an integrated audio option of 3.1- or 5.1-channel surround, which is fueled by 200 watts per channel power amplification. The product breakdown typically features:
B30 @ 200W RMS for the sub channel
LR3G @ 200W RMS each LCR
StingRay 8 @ 160W RMS each surround
Of course, Stealth Acoustics knows a thing or two about stealthy audio solutions, and the SPT Extreme audio features three of the company's LR3G Full Range Invisible Speakers plus two B30G subwoofer panels. For 5.1 systems, two Stealth StingRay8 Environmental Speakers are added as surrounds, while there's room for 7.1 and more remote subs.
For Rusin's videophile client, the dive-in display selection was 155 inches and the audio system serves up 3.1 channels. Bravo Systems integrated the SPT along with the homeowner's whole-home AV and automation systems.
Stealth's tech team on the project was headed by lead engineer Bruce Nelson. The SPT Extreme required digging about 5 feet deep to accommodate several installation needs including:
Concrete recess – dug about 5 feet deep, finished concrete about 4 feet deep
Concrete recess – addressing drainage system and electrical
Electrical – high voltage: four 20A-240V circuits
Electrical – low voltage: audio, video, control & sensors, etc.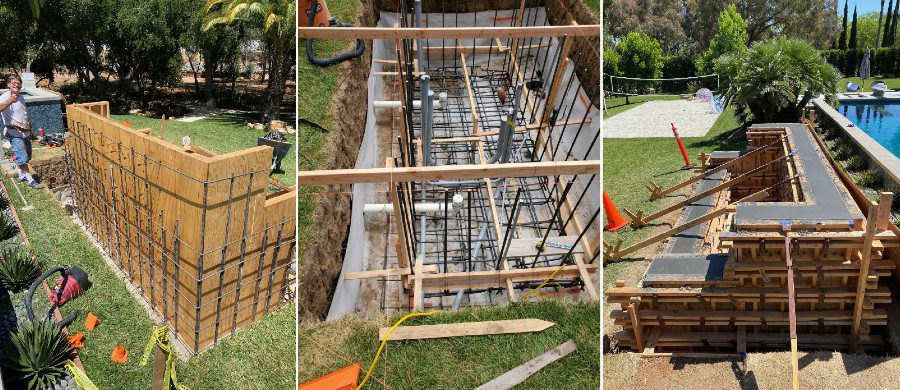 "The SPT system does integrate into the whole-home system. It functions as a normal TV would in that respect," Azzano says.
Bravo Systems reports the discerning client is more than pleased with the eye-popping video solution and "loves the overall screen brightness and off-axis viewing" in addition to the "cool factor" of the pop-up motorization.
Meanwhile, a potential upside is that while it can function as a normal video source in a system, an integrator can likely attach a service contract sale because the SPT Extreme is not a normal display – and that could translate to recurring revenue and customer touchpoints for additional tech updates/upgrades over the years.
"As part of an SPT sale, Stealth provides extensive product maintenance training and guidelines. Owning an SPT is not like a normal TV in that it is a large (sometimes motorized) machine," Azzano says, "and therefore proper yearly maintenance should be planned for."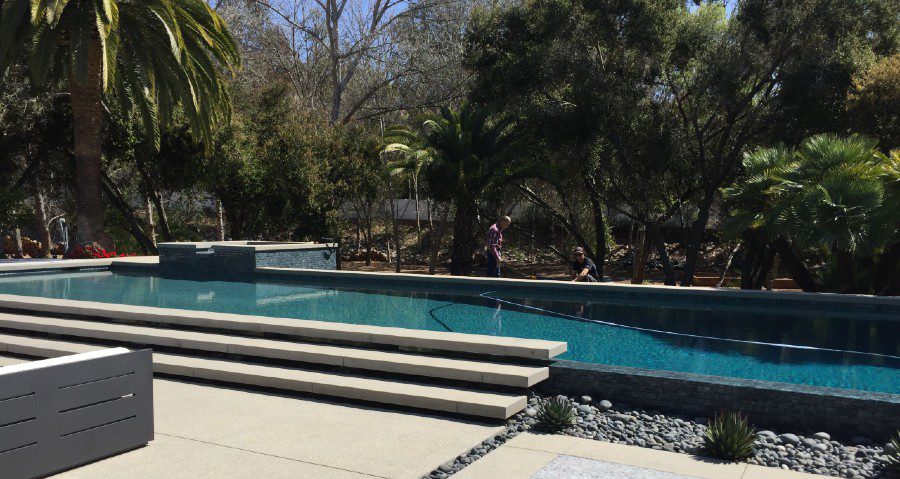 If you enjoyed this article and want to receive more valuable industry content like this, click here to sign up for our digital newsletters!