Inside a PGA Golfer's Smart Home: Control From the Course, Outdoor Entertainment
Pro golfer Austin Cook can now control his home while traveling thanks to a new smart home setup that includes 39 speakers, Elan touch panels, and surveillance cameras.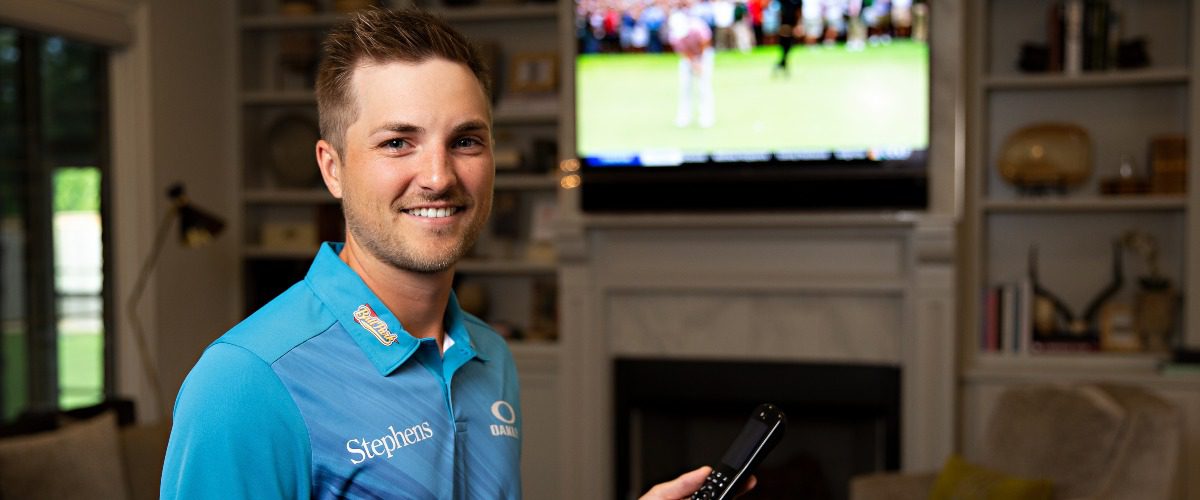 Photos & Slideshow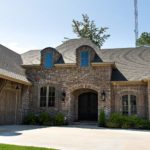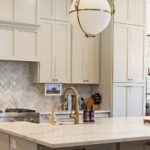 ---
When looking for a new home, PGA pro golfer Austin Cook knew he needed a place he could monitor and control while competing in tournaments far from home. To that end, he and his wife agreed that buying and then upgrading a home to include home automation options was the best fit for them.
After buying a nearly finished home in Arkansas, Austin contacted custom electronics integrator Sound Concepts, which told him that not only could he have full mobile device access and control of cameras, door locks and intercoms, but also lighting, music, TV, irrigation and more. So, Sound Concepts recommended an Elan control system for Cook and his family.
Security is a Top Priority for Cook
By the time the family moved into the home, nearly every electronic system had been integrated through Elan. Now they can quickly and easily control the home's lights, climate, security, TVs, music, window shades, irrigation, garage door, front door, video doorbell and intercom from their mobile devices anywhere in the world.
"Security was the first thing my wife and I discussed," Cook says, "especially since she's home alone with our young daughter sometimes when I have a tournament. I knew home automation and smart devices had come a long way in the past few years, but I hadn't really experienced a true smart home until the guys at Sound Concepts showed me all the amazing things the Elan system can do, and how it makes the whole home so much easier to manage."
The pros at Sound Concepts also installed Elan touch panels in high-use areas of the home, including the kitchen, garage, and master bedroom. In the kitchen, they even built a custom swing mount for the 12" Elan Intelligent Touch Panel so it can be hidden under the kitchen cabinet, or double as a live TV with full access to all the home's video services.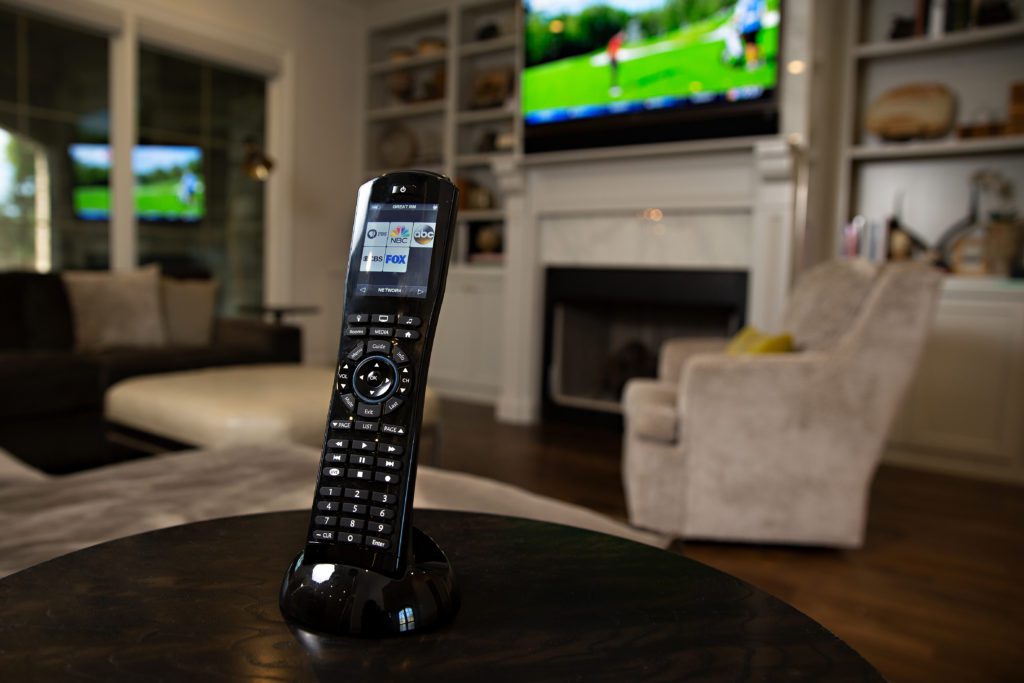 Cook also added remotes to the guest rooms so any visiting family can easily and quickly control TVs and music in their rooms. Every TV can stream video from two TiVo boxes, two Apple TVs or a Blu-ray player. Two Autonomic media streamers provide house-wide music from a variety of streaming services and Austin's library.
"For the Sound Concepts team, the coolest part of this project is that we turned it around in one week flat," says Ryan Heringer, owner and president of Sound Concepts. "It's incredible that so much functionality could be installed so quickly, turning a house from a simple wood building into a responsive, information-filled living space that can be programmed to fit the exact living style of the owners."
No More Clunky Cable Boxes
The home has 39 speakers, both indoors and outdoors, five TVs with one 55-inch Sunbrite model outdoors, 10 Luma surveillance cameras with 8 terabytes of video storage, Lutron motorized window shades, 33 zones of Lutron lighting, Araknis networking, three Elan thermostats, Hunter irrigation, and Elan distribution for audio and video.
"I hadn't used a home control system before this, but it's exactly what I thought it should be," says Cook. "It's so important for us to have the peace of mind to know what's going on at the house when we aren't there, or for me to be able to pull up the mobile app and see that my daughter is sleeping in her room. The media side is great too, and we love that we don't need clunky cable boxes or a media player hooked up to every TV."
Cook also appreciates the electronic door lock and irrigation system, which he said allows him to manage deliveries or home maintenance and property needs, including last-minute adjustments such as delaying the irrigation if it has rained a lot and doesn't need watering.
"I use the app so much, even from bed where I can turn off all the lights at once without walking around the house," Cook added. "I think the way homes are going, and technology and culture are going, all homes are going to be automated in the future. If you want the home to be user-friendly – for kids, for guests, for everybody – then the Elan system is what you need to use."