Synchronized swimming might be for the Summer Olympics pools, but for this extensive backyard pool area synchronization played a key role in how Elite AV satisfied this customer's hopes for "an exceptional outdoor space."
The McKinney, Texas-based integrator not only managed to synchronize several AV events for the homeowner from easily operated controls, but also had to sync the efforts of multiple trades involved.
Consider it a Texas-size outdoor project perfectly coordinated.
"The major challenge was timing. While we were on the job site doing the entire house as well, this project spanned over a year," says Elite AV owner Justin Dohman, who among other trades worked with pool designer Reid Schindler on the backyard install.
"It took a lot of effort from our side, the house GC, and the pool company to make sure all of our schedules coincided because we were all working on different things and all needed certain things to happen at specific times."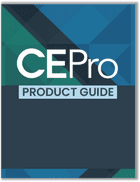 CE Pro's 2022 Product Guide showcases some of the latest and innovative solutions from manufacturers serving the custom electronics industry in a cross-section of categories.
Download the guide now!
Control System Simplifies Backyard AV Operations
Elite AV programmed the Control4 system to perform with simplicity and cater to preferred audio and video choices.
On his way outside, the owner can hit a Control4 keypad dimmer to trigger everything: the patio and pool lights come on, music starts playing at the desired level from a favorite station; another tap lowers or raises the patio's Somfy solar screens, while a TV button sets the displays to a favorite station. Just Add Power was employed for AV signal distribution.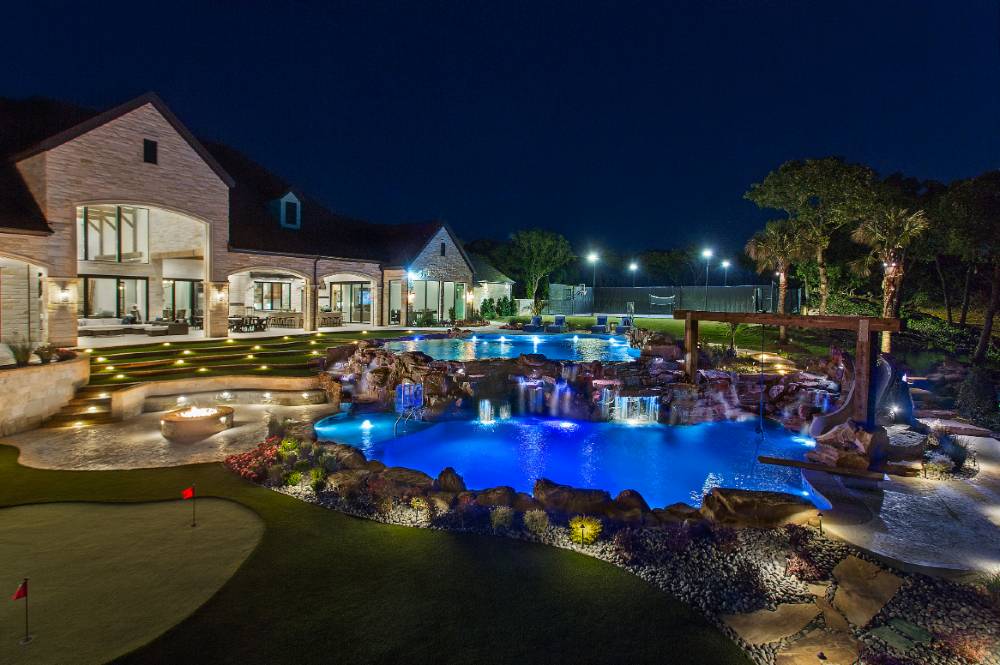 Viewing fun comes in a big way from an Epson PowerLite L615U laser projector and 20-foot blow-up screen "amphitheater" setup.
Additionally there are 75-inch SunBriteTV 4K sets for viewing, and audio courtesy Klipsch architectural speakers and Origin Acoustics in-ceiling subwoofers in the bar patio area plus customized rock speakers.
In the end, the team effort delivered a winning solution and admirable example of integrators working cohesively and efficiently with other trades.
"Our client wanted to see nothing. It had to blend in and sound/look high end," Dohman says.
"Teaming with other trades electricians, painters, masons, we were able to custom paint all the rock speakers around the pool and mortar them into place, making them look like a part of the pool. Even if know where they are, you have a hard time finding them."