Connecticut-based homebuilding company Greyrock Homes are always on the hunt for the next great technology to offer customers during home construction. Jerry Effren, principal at Greyrock, has lived in several of his company's custom homes over the last four decades so that he's able to physically experience the various trends that take shape as technological advancements are made.
In his latest residence, Effren decided it was time to build and live in a truly 21st century home with a powerfully simple smart home system.
"I always strive to incorporate the latest products into my homes to make them exciting and differentiate them from the competition," says Effren. "For new homebuyers today, many of whom are extremely tech-savvy, the incorporation of home automation is absolutely essential."
Control4 System Helps Make Hosting Parties Easier
To put the latest technologies to the test, Effren hired the experts at Stratatech, a custom AV integration and IT services company, to outfit the new home with a Control4 system that automates lighting, multi-room audio and video, motorized window shades and blinds, surveillance cameras and specialized multi-system programming that makes daily life simpler and more enjoyable.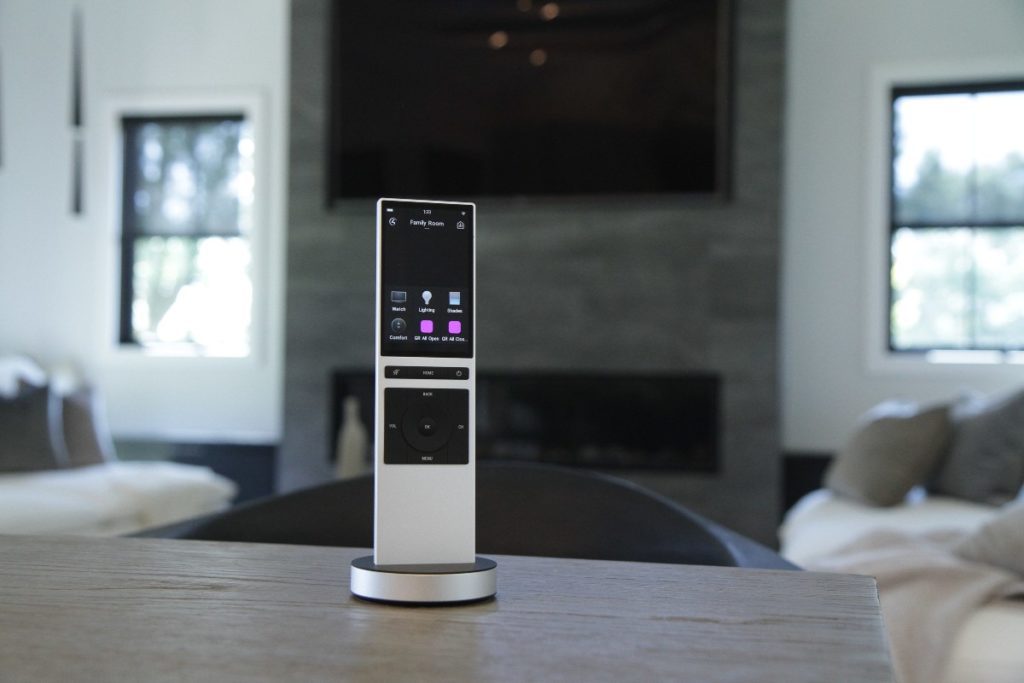 According to Joseph Re, Stratatech's Director of Smart Home Solutions, it was crucial to deliver an easy-to-use solution that maintained the home's design aesthetic.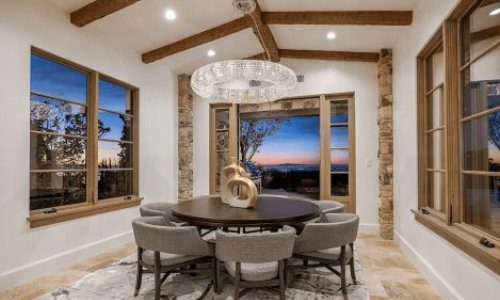 As a custom integrator, lighting is in demand. Effective communication, education and showcasing the value proposition of LED light fixtures in conjunction with integrative control systems are the keys to overcoming challenges and closing sales in this specialized market. Join us as we discuss the future of digital lighting and control with David Warfel from Light Can Help You and Patrick Laidlaw and Mark Moody from AiSPIRE.
Register Now! 
"Our main priority in his new home was designing a system that's so easy to use, and so seamlessly blended in with the decor, that they don't even have to think about it," says Re. "To do so, we chose the Control4 system and natively compatible sister products including Episode speakers, Triad audio distribution, Araknis networking equipment and Luma surveillance cameras. In a fairly complex industry, with so many options available for integrators, it is amazing to have a resource like SnapAV to turn to for pretty much every possible situation. Ease of use, excellent pricing and top quality gear make it our #1 go-to distributor."
Re noted that the family often hosts family gatherings and guests, so the ability to quickly change the lighting, music or TV in any room became a major benefit for Effren. By integrating Triad audio distribution and Episode in-wall and in-ceiling speakers with the Control4 system, they can use their mobile devices or any of the home's four Control4 Neeo TV remotes to instantly change the music source or volume in any connected room.
The interface ties in with the video distribution system, which includes a 5.1 Episode surround system in the great room media center, and an outdoor entertainment area featuring a 55-inch SunbriteTV display and Episode outdoor speakers.
Aesthetics were also a major concern, with the owners requesting as little visible intrusion as possible from electronic equipment and wires. Not only was Stratatech able to centrally locate all of the cable boxes, media players, networking equipment and other gear in a Strong equipment rack in the utility room, but the use of Control4 also allowed them to eliminate large banks of traditional light switches in favor of single panels that control many lights and can be custom programmed.
"When they saw the effect of the consolidated lighting keypads, they loved it," says Re. "The home uses a very open design with long sightlines, and they didn't want big floorstanding speakers or other boxy electronics cluttering the view. To meet their needs, we used the latest in-ceiling and in-wall speakers and subwoofers from Episode to provide excellent audio without affecting the aesthetics."

Security was another key concern, so Stratatech programmed specialized event maps that automatically turn on specific outdoor lights if the motion-activated cameras are activated after dark. The two security cameras record to a Luma NVR and can be viewed either in real-time or after the fact through mobile devices, the Neeo remotes or a wall-mounted 7-inch touch panel in the kitchen.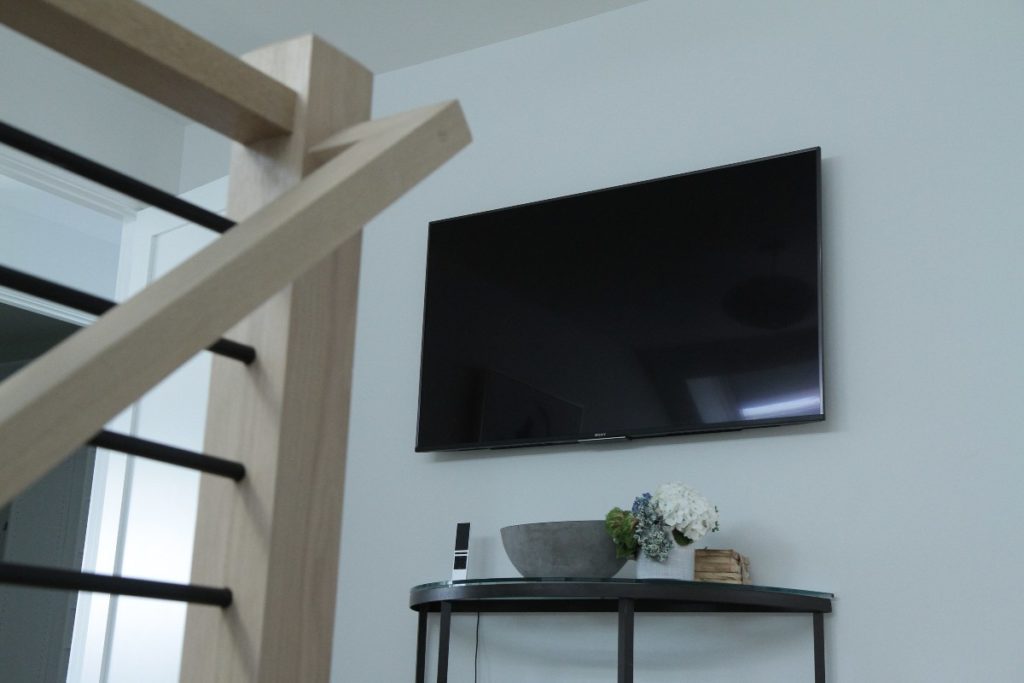 "The other thing that always excites new users of home automation is the advanced, multi-system functions or timed automations we can implement," Re added. "So far, this home features two specialized functions. In the master bedroom, the motorized blinds automatically open at 7 AM on weekdays only, and there is a switch that turns off all the lights, TVs and speaker systems at the same time. They seem like simple things, but consolidated automation makes normal activities so much easier and faster that a common reaction from users is 'I'll never go back to the old way of doing it'."
To guarantee that the 4K video signals reach all four TVs with maximum quality, Stratatech installed four Binary 4K HDBaseT extenders. An 8-source, 8-zone Triad matrix switch and 8-zone, 16-channel Triad amplifier power the multi-room audio system and create room for future expansion.
When asked about his newfound respect for home automation technology, Jerry Effren thought of his business and future projects, explaining that "It adds safety, energy efficiency, convenience, and a 'WOW' factor to your living experience. It's exciting to be able to wake up and hit a single button that makes blackout shades rise, the pool cover open, the lawn sprinklers activate, the audio system plays light jazz throughout the house and the thermostats automatically adjust, all before you get out of bed."
Since completing this project in the summer of 2020, Greyrock Homes has already contracted with Stratatech to implement similar Control4 smart home systems in two additional custom homes. "It's a specialized, ever-expanding field, and Stratatech has the experience and depth in the personnel within the company to deliver on our expectations," Effren said.
If you enjoyed this article and want to receive more valuable industry content like this, click here to sign up for our digital newsletters!