Each year we assemble a list of trends that represent big opportunities for CE pros, and present them in our annual State of the Industry Report. Here are the Top 5 Home Technology Opportunities for 2014.
---
High-Resolution Audio: Consumers Have "a Higher Appreciation for Great Audio"
By Julie Jacobson
The audio division of the Consumer Electronics Association counts high-resolution audio (HRA) as the top priority for 2014 – so much so that at the division's annual meeting last October, HRA was practically the only subject on the agenda.
"The audio board is going to devote our year to it," says division chairman Walt Zerbe of OnQ/Legrand.
High-resolution audio is a rather ill-defined term but basically refers to "anything above CD quality," according to Zerbe.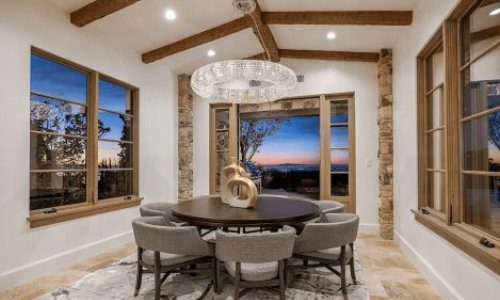 As a custom integrator, lighting is in demand. Effective communication, education and showcasing the value proposition of LED light fixtures in conjunction with integrative control systems are the keys to overcoming challenges and closing sales in this specialized market. Join us as we discuss the future of digital lighting and control with David Warfel from Light Can Help You and Patrick Laidlaw and Mark Moody from AiSPIRE.
Register Now! 
Much like CEA's Ultra HD moniker for 4K TVs, high-resolution audio (also a CEA-inspired term) does not come with specific technological requirements. Rather, it is a marketing term meant to rally the stakeholders, including consumers, around audio quality beyond compressed formats such as MP3.
Those stakeholders have aligned like never before, finally making HRA a real opportunity for 2014 and beyond.
"The hardware and software communities are aligning in maybe a once-in-a-generation opportunity," says iBiquity's Peter Brady, the outgoing chairman of CEA's Audio Division.
He counts the content providers, recording communities and hardware and software makers among the allied interests in HRA. Getting all of the parties on board has been a "chicken-and-egg" situation for many years but it "appears all of the sudden" they've come together.
Zerbe notes that a major obstacle in the past has been agreeing on a particular format for HRA, but "now we have chipsets that decode everything."
On the content side, HRA has been bolstered through a collaboration between download service HDTracks and Universal Music, Sony Music Entertainment and Warner Music Group, as well as hundreds of other labels and distributors. Late in 2013, HDTracks began worldwide operations, launching a new, more consumer-friendly site featuring more than 10,000 albums – including a large chunk of Rolling Stone's "500 Greatest Albums of All Time" – available in 24/96 and 24/192 bit/sampling rates.
The company says that business has more than doubled every year since HDTracks debuted in 2007, "a success that mirrors the explosive, double-digit growth of high-resolution digital downloads overall."
Contrary to the popular belief that the younger generation cares more about convenience than quality, Zerbe says that higher-performance headphones have given these consumers a "higher appreciation for great audio."
CEA research finds 39 percent of consumers with a moderate interest in audio indicate they are willing to pay more for high-quality audio electronics. Nine in 10 say sound quality is the most important component of a quality audio experience. Other factors identified include compelling content (85 percent) and superior audio electronics (72 percent) as vital to consumer enjoyment of audio.
Consumer electronics are making it simpler than ever before to acquire and listen to HRA content. Previously, the audio ecosystem required a computer, DAC and an array of software, but now it "won't require an engineering degree to download," says Mark Waldrep of the HRA download service iTrax. For example, Sony introduced two high-resolution audio players in September 2013 that handle everything from music downloads to storage to decoding.
"When you buy downloads, it automatically pushes it to the machine," says Jayson Savage, technical specialist for custom audio and video at Sony. "You don't have to pull another wire. You don't have to worry about firing up your NAS (drive). You don't need to worry about the network."
Retailers Rejoice at HRA
"High-resolution audio is experiential," says Waldrep. "You cannot hear it by reading about it in a chat room. It needs to be more than one company putting an end cap in one retail store."
That's the good news for specialty A/V shops.
"I'm enthusiastic about it," says Bjorn Dybdahl of Bjorn's in San Antonio, Texas. "We as specialists have an advantage, but they [HRA product and service providers] are going to have to give us help."
An additional HRA opportunity rests in clients' existing music collections. Sony, for one, offers Direct Stream Digital (DSD) technology for enhancing music quality. The flagship model of Sony's new HRA lineup, the HAP-Z1ES Hi-Res hard-drive Music Player, for example, features "DSD Re-mastering engine to convert and enhance virtually any music files to DSD (5.6M) quality," the company says.
"We are most excited about what DSD can and will do to compressed files that already exist in the customer's library," says David Berman of Stereo East in Frisco, Texas.
---
Mass-Market Home Control: Consumer Awareness, Single-purpose Devices Fueling Automation Market
By Julie Jacobson
2013 may very well be remembered as the year of mass-market home automation. It was the year that most of the cable companies joined Comcast/Xfinity in the security and home-control business. Telecommunications giant AT&T joined the fray. Even DirecTV acquired LifeShield, which makes a self-installed, professionally monitored security system.
On the retail DIY side, Lowe's launched its Iris home control system and Staples rolled out Connect, the first DIY automation system with native ClearConnect wireless technology for integration with Lutron lighting controls and motorized shades. Best Buy committed to an integrated car/home automation system from Viper. Amazon launched an online Home Automation Store.
Meanwhile, ADT continues to rake in revenue with its Pulse home monitoring and management system. In its fiscal fourth quarter ended September 30, 2013, the company reported take rates of 32 percent for Pulse, up from 13 percent in the same period one year earlier.
All of these major players, plus others like Alarm.com, have poured millions of dollars into consumer advertising for a category that previously had seen little or no air time.
"I've never seen more advertisements," said Scott Harkins, president of Honeywell Security Products, during a 2013 conference of top Honeywell dealers. "The 'connected home' suddenly has become cool."
Traditionally, home systems professionals have been challenged by the obscurity of home control. How do you get your foot in the door if no one understands what integrated systems can do? In 2013, however, 26 percent of integrators indicated the era of mass-market automation has made it much easier or somewhat easier to sell their services. Only 18 percent in the CE Pro survey said mass marketers have made it more difficult to sell home control.
Internet of Things & Single-Purpose Devices
While whole-house integration is becoming more prevalent, the big home-automation drivers for 2014 and beyond are likely to be in single-purpose devices widely available to DIYers. These include thermostats (like Nest), smart light bulbs (Philips Hue), electronic door locks and ever-smarter surveillance cameras.
Grabbing the attention of many consumers, products like these are sneaking into the home and, later, being added to home-control systems when the manufacturers open up the protocols (for example, in the case of Control4 and Nest).
Many of these products are enabled with built-in Wi-Fi, or the so-called Internet of Things, which allows remote access from smart devices without the need (usually) for a separate gateway device. Traditional home-control manufacturers are starting to support these new devices because they have caught the attention of consumers.
Dealers and their DIY Installs
Several new app-centric home control systems have popped up in recent years. While the inexpensive solutions ($10 and up for software; $100 and up for IP enablers from the likes of Global Cache and Bitwise) can be purchased by consumers, pros are finding profits in the products. Integrator and CEDIA board member Gordon Van Zuiden of Cybermanor in Los Gatos, Calif., for example, uses Roomie Remote for his home-automation customers.
Matt Collazo of Chase Systems in Bethesda, Md., uses iRule for jobs that average about $5,000 but often reach into the six figures.
"I've seen situations where a customer is not happy with their dealers and then they're sort of locked in because that dealer created the monster," Collazo says. "To me, that's not a fair situation."
Collazo charges little or no markup on the hardware and software, making money instead on services including installation, interface design and network configuration. Charges are predictable, he says.
iRule isn't the only DIY device in Collazo's arsenal. If a customer just wants one or two lights in a system in which a full-featured lighting control system is overkill, "I just grab a couple Belkin Wemos from the truck and charge them for my time."
And while Belkin's IoT-enabled Wemo devices are not "open protocol" per se, "If you have a customer with Belkin pieces, just reserve that MAC address in the router" for control, according to Collazo.
He says customers appreciate that they can make modest system changes themselves, even if they usually don't: "Most people might say it's bad for business, but the reality is that people who hire custom installers aren't really interested in doing that kind of thing."
---
Cloud Video Surveillance: Hosted/managed/remote CCTV Will Expand Market Awareness
By Jason Knott
There's no doubt about it, the cloud is well on its way to greatly influencing the security integration industry in 2014, just as it did with music downloads and video streaming over the past several years. And, similarly to those entertainment media, the cloud represents both a huge opportunity and a potential threat for integrators in the surveillance space.
On the positive side of this double-edged sword, hosted/managed/remote surveillance promises to expand the overall market for dealers in several ways and create new stream of recurring monthly revenue. First, it certainly will make more homeowners than ever aware of the possibilities of monitoring their home with remote video. Like the mass-market home control trend, that overall awareness is bound to attract customers to use professional integrators.
Second, cloud surveillance will open up the market for customers who do not have the funds to pay for on-site recording/storage equipment.
Third, the technology will help integrators engage more tightly in the business of providing alarm verification via video monitoring to reduce false dispatches of law enforcement.
To that point, Jay Stuck, vice president of operations and CMO at Monitor America, in an interview in CE Pro sister publication Security Sales & Integration, notes: "We believe that the future of the monitoring industry is in providing video services, including video verification of alarms. In the next three to five years, the industry will be mandated to provide video verified services by local municipalities and authorities having jurisdiction. Dealers and integrators should be making plans today to move their monitoring into facilities capable of handling these types of video services."
On the flip side, at the low end of the market, remote camera surveillance opens the door for homeowners to potentially bypass professional integrators completely using DIY monitoring and storage solutions available on the Internet. Homeowners simply use their own less-expensive camera solutions and their existing broadband connection (often wireless) to view live or recorded images 24/7/365 on their tablet, laptop or smart phone via a secured portal.
Some of these mini-cams offer decent quality with infrared nightvision options and motion-sensing capabilities. They often capture 30-second video clips following movement. These systems mean, of course, that customers are not paying for installation of an on-site DVR/NVR or for monitoring services.
Sales Tactics vs. DIY
So what should integrators say when they are certain to encounter clients who want to use DIY solutions? There are several benefits to using professionally hosted services, such as law enforcement dispatch and increased false alarm reduction, not to mention better quality video and more storage. Integrators should be prepared to talk about the "real-world" capability of DIY systems that routinely only transmit full-motion video at 3 to 4 frames per second (fps) on wireless or only 10 to 20fps hardwired, with delays as long as 10 seconds.
Coincidental to this sea change, the trend of Video Surveillance as a Service (VSaaS) is on the rise. VSaaS involves having a client pay a monthly equipment leasing fee versus paying for the camera and DVR/NVR upfront. According to researcher IHS Inc., the trend is expected to grow 17 percent from 2012 to 2017 as more homeowners and businesses opt, in essence, to subsidize the installation of their camera equipment.
However you feel about these security trends, they're here to stay.
Who Are the Logical Clients?
It's an integrator's job to find the best solution for his client, no matter what it is. Some clients might be well suited for the benefits of a cloud surveillance solution. Among the key reasons, according to AVP Security, are:
Clients who do not want to invest financial resources in local DVR equipment.
Commercial clients who have a large number of remote users such as childcare facilities, city government and construction sites.
Clients who do not want to purchase and maintain local video storage drives and other hardware.
Clients who do not have the space for a local surveillance system.
Clients who need to monitor multiple locations, without having to access each one separately.
Clients who want security video stored off-site and easily accessible from one login.
---
More Sensor Opportunities: Taking Automation to New Levels
By Julie Jacobson
For years, home systems integrators have rigged sensors for both conventional and unconventional applications. But 2014 will see a rash of new sensor opportunities that go way beyond the photocells, thermistors, occupancy sensors, motion detectors and contact sensors of "yore."
At CES 2014, expect to see dozens of exhibitors showcasing sensors that measure eye movement, physiology, proximity down to inches, personal activity … and multiple things at once.
During 2013, we saw integrated devices that monitored several statuses: temperature, CO2, video analytics, proximity, occupancy and more, adjusting household scenes based on any single measurement or a combination thereof.
For example, WigWag introduced the multipurpose Sensor Block featuring a humidity sensor, temperature sensor, vibration sensor (accelerometer), motion detector, contact switch and photocell, with multiple outputs including IR and relays.
Fibaro's new Z-Wave flood sensor combines water detection with a tilt sensor so the system can differentiate between a small spill and a major leak.
Google Glass was a major hit in 2013, with front-facing cameras that can measure eye movement and take appropriate actions, such as unlocking the door if you simply look at it. A couple dozen eye-sensing devices will be on display at CES – basically a new category that will see major adoption in 2014.
Also in 2014, proximity detection will take on new meaning with low-cost sensors – usually packing Bluetooth or Bluetooth Low Energy (Bluetooth Smart) – that can ping users and monitor activity with extreme accuracy. Apple's iBeacon, for example, is finding purpose in commercial venues such as sports arenas and supermarkets, but this and other stick-and-peel proximity sensors can easily be integrated within a home control system to monitor seniors and track your kids' activity, for example.
The cost and size of sensors have diminished so quickly that wearables such as goggles and smart watches can pack multiple features. Today's watches – largely inspired by the fitness craze – can measure location, number of steps taken, number of stairs climbed, perspiration, heart rate … and respond with any number of actions such as locking the refrigerator door until the watch logs 10,000 steps.
Kiwi Wearables, a startup that will showcase a sensor-driven, cloud-enabled solution for the smart home at CES 2014 (Venetian Ballroom #71224), created the video below to demonstrate how one sensor can measure activity, location, gestures, sounds, temperature and more … and translate the measurements into actions through a simple if/then engine.
By and large, the value of sensors relies on cloud software, which links activity to action: When the last person leaves the home — detectable via Bluetooth or GPS — the system might message the user, asking if they meant to arm the security system or lock the door.
Such scenarios are not uncommon today, but new sensor-based initiatives from big players will boost adoption in 2014. For example, the forthcoming UPnP+ platform includes new sensor management and cloud-based services, plus the typical audio and video sharing features of UPnP. The initiative is supported enthusiastically by CableLabs and the cable providers it represents.
Qualcomm's AllJoyn and Technicolor's QEO platforms also hold promise for managing sensors and integrating them into whole-house scenes that incorporate televisions and home-control devices.
Another sensor-management and interoperability service called ANT+ is gaining traction from the likes of Samsung (Galaxy S4) and Sony (Xperia); solutions are available for iPhones as well. An ANT+ ecosystem is slowly growing, especially around fitness applications. For example, a new ANT+ Trainer profile enables stationary bike riders to view cycling parameters (bike power, cadence and speed) on multiple displays at the same time. As an example, they can access information on their ANT+ bike computer, sport watch, tablet, smartphone or heads-up display and also watch the data on a screen across the room.
Automated Applications
Integrators and manufacturers shared some of their interesting sensor implementations:
Kyle Fraughton of CardAccess, a manufacturer of ZigBee devices, placed pressure sensors underneath the couch cushions that would trigger his home-control system to turn the TV on to Dora the Explorer between 6 and 8 a.m. on Saturdays so the kids wouldn't have to wake the grown-ups.
Responding to water damage in an assisted care facility caused by residents failing to close the shower door, Thomas Ardolf of Cybermation in Waite Park, Minn., installed a wireless security sensor on the door, linking it to a Watercop water valve. Water will not flow to the shower head if the shower door is open.
Johnathan Lake, owner of Control Freaks in Roscoe, Ill., is working on monitoring inventory for a local bar. Weight sensors installed on the liquor shelves will adjust the color of an LED board beneath each bottle (from green to yellow to red to off) depending the weight of the bottle. A full bottle lights up green; a near-empty bottle warns the bar manager with a red glow; an absent bottle goes dark.
Joe Whitaker of iElectronics installed contact sensors on toilet seats in his home. When the seat is up, a red LED flashes on the rooms dimmer, "so when I am leaving the bathroom I'm alerted that I'll be in trouble if I don't put the seat down." Whitaker also links his door/window sensors to his sprinkler system to douse any would-be intruder.
Total Control Remotes owner Vincent Bova installed a long-distance wireless sensor at the front cellar steps of a New York City townhome where homeless people would often camp out. "When the sensor is tripped," he says, "there is audio that plays over the outdoor speakers that say, 'Motion detected,' softly enough for them to get the hint."
---
Automated Door Locks: DIY Buzz, Enhanced Functionality, Recurring Revenue Bolster Category
By Julie Jacobson
In 2012, only the "big three" lock manufacturers – Schlage, Black & Decker (including Kwikset and Baldwin) and Yale (owned Assa Abloy) – offered automated door locks. By 2013, at least a dozen start-ups announced electronic locks, many with richer feature sets than their name-brand counterparts.
These features include:
Bluetooth for automatically locking/unlocking doors when a smart phone is in the vicinity
Electronic keys (via Bluetooth, NFC or other method) for granting controlled access to guests via smart device or special keycodes
NFC for tap-to-unlock, user monitoring and guest keys
Wi-Fi communications for cloud-based services without the need for a special gateway or automation system
Seamless integration with DIY doorbells and cameras
Ultra-retrofitability (e.g., Lockitron)
Meanwhile the pro-oriented lock manufacturers are adding more intelligence to their Z-Wave, ZigBee and Wi-Fi-connected hardware. At the same time, home-control providers are bolstering software for better access controls.
For example, geo-location services via cloud-based platforms now enable doors to be locked automatically when the last person exits the home. Or users might be pinged to lock their doors with the press of a button on their smart phones. Security systems can be disarmed when users unlock the door; doors can be locked when users arm their security.
Most home automation/security providers charge extra monthly fees for monitoring door locks, usually at least $5 per month.
"Automated door locks have been a great source of additional recurring revenue," says Greg Simmons of Las Vegas-based Eagle Sentry.
In a CE Pro survey conducted in mid-2013, only 5 percent of integrators said automated door locks were included in more than 36 percent of their home-automation installs – hardly a ringing endorsement for the category in 2013.
But more than 20 percent predicted that electronic door locks would present a "great deal" or "tremendous amount" of opportunity for their businesses in the next 12 months. Only 22 percent said the category would offer "not much" potential in the coming year.
"The automated door lock business has been improving significantly for us," Simmons says. "Las Vegas is popular for second and third residences. The automated locks provide great flexibility to our customers that need to let house cleaners, pet sitters, and other services into the home while they are gone. People feel more secure when they don't have traditional keys floating around the community."
He adds that Eagle Sentry is seeing an increase in the number of doors people are securing in each residence.
Strangely enough, despite the proliferation of electronic door locks, especially for the DIY sector, we still are not seeing mass-market price points for the category. Today, it is difficult to find a product for less than $200.
DIYers Still Shying Away
Despite a rash of new DIY-centric smart locks, most consumers don't want to install the hardware themselves.
In fact, 60 percent of them would hire a professional installer for the task, while 13 percent would enlist "someone else" such as a friend or relative, according to a 2013 survey by the CEA of consumers who are probably tech-savvier than most. That leaves only about a quarter of respondents willing to install an electronic door lock themselves.
That compares, for example, with 29 percent of consumers who would install a home theater system themselves, or 37 percent who would install their own programmable thermostats.
"While these basic systems can be installed by most do-it-yourselfers, there is still a very large audience that will need our help to further enhance their automation," says Dennis Sage of Phoenix-based Dennis Sage Home Entertainment. "When they learn about the potential benefits of how simple door lock communications can be combined with other systems to control their homes, they will need experienced and knowledgeable companies to provide these services."
He gives an example of one local homebuilder that is providing a "door lock system" to every buyer, without installation.
"Their own study showed that 70 percent of these ended up in a closet because the homebuyers were either not able to install it themselves or didn't understand the features and benefits," Sage says. "They have since decided to have us install a 2Gig system in every house, and guess what? It is compatible to the door lock system, and we help them with it."
If you enjoyed this article and want to receive more valuable industry content like this, click here to sign up for our digital newsletters!