Sonos Confident of Victory in Google Patent Lawsuit
Sonos expects ITC decision in August. Meanwhile, German court ruling stops sales of Google Pixel smartphones, Nest speakers and YouTube music app.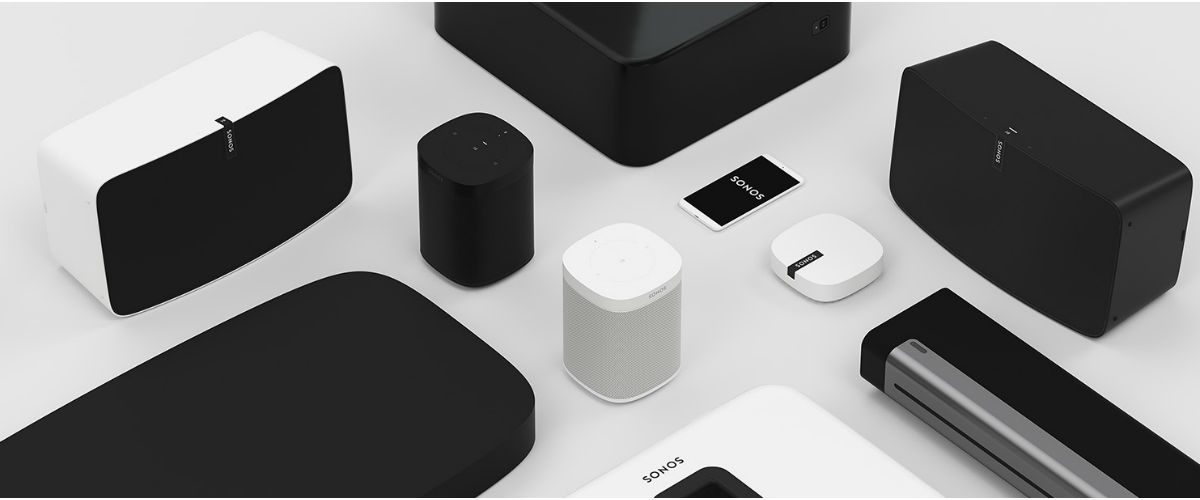 Sonos remains confident of victory in its ongoing legal battle against Google, although the ruling has now been delayed until August. Meanwhile, a court in Germany has issued a preliminary injunction that restricts the sale of Google Cast products in that European nation.
Speaking to investors, Sonos chief legal officer Eddie Lazarus says the company estimates Google infringes on more than 150 of its U.S. utility patents from 30 different patent families. Sonos sued Google in January 2020.
"All of those patent families are still alive and we continue to obtain high-value patents from them. We included five patents in our action against Google at the International Trade Commission (ITC). It's basically the limit of what you can fit in one case. Those patents were directed to grouping and synchronizing playback among smart devices, volume control for a group and individual devices, stereo pairing, and sound," says Lazarus.
"A few months ago we finished a trial at the ITC and we remain confident about the strength of our case. We'd expected a preliminary decision on May 11. However, as those of you following the case now, the presiding judge extended the timeline for a decision to August 13 of this year, due to his increased workload, as he assumed the cases of another judge who recently retired," he adds.
Lazarus says Sonos was granted a preliminary injunction in a German court against a Google affiliate for allegedly infringing on a Sonos patent that enables and controls the transfer of media content from a mobile phone or tablet to one or more playback devices.
The injunction prohibits the offer or sale in Germany of Google's Cast technology specifically its Pixel 8 smartphone, Nest audio speakers, and YouTube music app.
"We see the ruling as a powerful demonstration of the strength of Sonos' patent portfolio, and of our conviction that Google is a widespread infringer of our IP," Lazarus told investors.
What Is Sonos' Ultimate Goal?
Lazarus says the goal from Sonos' perspective in an ITC ruling is not necessarily a monetary penalty, but an importation ban on Google products.
He adds that he hopes and expects "Google will recognize the validity of our position, and come to the [negotiating] table."
"From our perspective, the real importance of the German case is that it's a demonstration. It's a ruling that shows we have strong and valid patents, not only here in the United States, but also in Europe, and that Google does in fact infringe them. And we're going to keep pursuing that line and showing over and over again, whether it's at the ITC or in Europe or in Texas or wherever it may be, that is the case," Lazarus states.