Origin Acoustics has set up yet another strategic partnership as part of its focus on being a curator of design centric technology that goes well beyond the company's audio roots. At Integrated Systems Europe (ISE) 2023 in Barcelona this week, Origin Acoustics is announcing a new strategic partnership with NETGEAR, Inc., a provider of networking products that power businesses both large and small. As an evolving provider of end-to-end solutions for the custom integration market, Origin Acoustics will resell and support NETGEAR's CI-focused wired and wireless offerings.  
All models of the NETGEAR AV's M4250 and M4300 lines of managed switches and five models of the Pro WiFi Access Point products are now available directly from Origin Acoustics.
Beyond traditional support, Origin Acoustics will provide a support structure with a direct line to wireless and wired network engineering staff. This is not a consumer 1-800 number; these are professional network engineers prepared to support the growing needs of the modern-day residential integration professional, according to the company. 
"Origin Acoustics' foundational value has always been to create and provide the best hardware and service solutions for our clients. Although we have continuously evolved beyond being a provider of first-class audio solutions that are the easiest to install on the market, we want to offer end-to-end solutions that have a positive impact on the entire ecosystems they use. While our core focus is on audio, adding stable and reliable networks makes sense," says Joe Whitaker, Vice President of Business Development at Origin Acoustics.
Whitaker continues, "Considering 83% of residential and commercial music consumption is over the network, our audio solutions simply cannot meet expectations without a solid network infrastructure. By strategically partnering with NETGEAR and providing AV-specific network components that exceed many competitors' standards and innovations, we can safely regulate the quality down to the sound that comes from our amazing speakers and create a foundation for our own innovations moving into the future."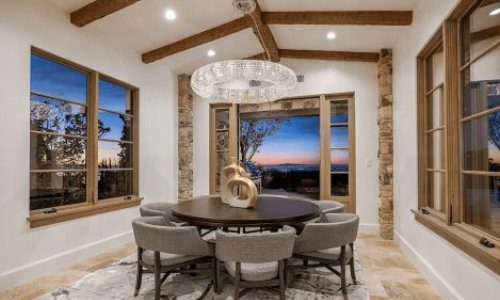 As a custom integrator, lighting is in demand. Effective communication, education and showcasing the value proposition of LED light fixtures in conjunction with integrative control systems are the keys to overcoming challenges and closing sales in this specialized market. Join us as we discuss the future of digital lighting and control with David Warfel from Light Can Help You and Patrick Laidlaw and Mark Moody from AiSPIRE.
Register Now! 
Origin Acoustics has recently developed strategic partnerships with Bang & Olufsen, Velodyne, Crestron, Austere, Flush Mount and several other design-centric companies. Likewise, Netgear recently announced a partnership with Crestron.
NETGEAR AV Launched
NETGEAR's AV-focused division, NETGEAR AV, was recently launched to concentrate on the needs of both the commercial and residential custom integration AV markets. This includes products that are only available in the AV distribution channel, design teams for Pro AV and Pro Wi-Fi installations, and software to help configure and manage wired and wireless networks. This new division is further enhanced by the addition of CI industry expert, Seth Rubenstein, as Residential Sales Manager at NETGEAR.
"NETGEAR and Origin Acoustics are ideal strategic partners as we both serve the high-performance residential and commercial AV markets," says Rubenstein. "Our products align to deliver seamless, reliable connectivity and superior product performance together."
An overview of Netgear's switches, access points and design services include:
M4250 Fully Managed AV Switches  — Available in a range of configurations, NETGEAR AV Line managed switches are designed for clean integration with traditional rack-mounted AV equipment. All power and cabling are meticulously organized in the back for a sleek and clean look and feel while the front of the unit conveniently displays port and activity status. The M4250 switches offer multiple mounting options depending on the installation. And all Origin Acoustics M4250 models provide Power over Ethernet (PoE) for single cable power and data delivery, making installation even easier.
NETGEAR M4300 Series Switches – NETGEAR's M4300 fully managed, stackable switches are scalable to meet specific custom home network requirements. This series includes a wide breadth of products designed to handle multiple devices operating at max speeds. All M4250 and M4300 switches feature NETGEAR IGMP Plus™ for out-of-the-box functionality and a groundbreaking AV-centric user interface for simple profile-based, per port configuration from either a built-in GUI or the free, standalone Engage Controller application.
NETGEAR Wi-Fi 6 & Wi-Fi 6E Access Points – Origin Acoustics will also be offering access point models supporting the latest Wi-Fi 6 and Wi-Fi 6E standards with a maximum bandwidth from AX1800 to AXE7800. All wireless access points include 4 years of ProSupport, and 4 years of NETGEAR Insight Pro remote management. Origin Acoustics will exclusively offer the OA4WiFi6 model access point which is one of the most affordable WiFi 6 access points on the market with a purpose-built access point enclosure that integrates into Origin Acoustics award-winning 6-inch ZipClip speaker mounting system. 
Origin Acoustics is offering the following models: 
Origin Acoustics Exclusive OA4WiFI6
WAX618-111NAS 
WAX628-111NAS 
WAX638E-111NAS 
  Origin Acoustics + NETGEAR Install and Support 
Design Services  — Origin Acoustics will offer free ProWiFi wireless and ProAV wired design services for staff provided by NETGEAR. This will allow every project to start off ready to perform. With a simple submission of floor plans and additional info, Origin Acoustics customers will receive full layout and heat mapping, including vital information such as Wi-Fi channels per access point in a format presentable to the client as well as a BOM.
Remote Management with NETGEAR Insight  — NETGEAR Insight allows installers to deploy, monitor and manage networks anytime, anywhere. Cloud based remote network management allows you to set up, configure, monitor, and manage select NETGEAR devices 24/7 365 from one central location reducing cost and time. Insight includes management of a wide selection of NETGEAR access points, switches (excluding M4240 and M4300), routers, and mobile hot spots for a complete network ecosystem.\
Features include:
Multiple Devices, One Control Center 
Multi-level Admin Access
Multi-tenant, multi-location organization
24/7 365 Management via the Cloud 
At ISE 2023 NETGEAR and Origin Acoustics will be hosting a Networking Happy Hour on February 2, 2023, 4 p.m. to 6 p.m. at the NETGEAR exhibit stand #5D800.
If you enjoyed this article and want to receive more valuable industry content like this, click here to sign up for our digital newsletters!