Nortek Security & Control LLC has officially rebranded as simply Nortek Control.
"I think the rebranding plays into the philosophy that we are trying to message out to the market that Nortek Control is a technology-driven business," says Chris Larocca, president and CEO of Nortek Control, speaking exclusively with CE Pro. "We address a wide range of markets, and we just believed that shoehorning ourselves by calling out one specific segment that we address in the company name really was not conducive to the other markets that we play in."
To Larocca's point, the Carlsbad, Calif.-based company has a large portfolio of brands covering a variety of business lines, including security, control, power/AV, access, health and wellness, and analytics. The rebranding of the company to Nortek Control comes at a time where the business is evolving from a manufacturing-focused company to delivering technology solutions for its global customers. Just last month, the company announced it would focus its audio business on the SpeakerCraft and Proficient brands.
"We have been a technology-driven company for a long time, but I don't think our messaging to the market has been consistent with what we are really doing behind the curtain. So moving to this new name, new logo and new messaging that will come with it aligns more with where we are going," he adds.
Even with the dropping of the word "security" from the company name, Nortek Control is still heavily invested in the security market, especially with its strong 2GIG and Linear brands.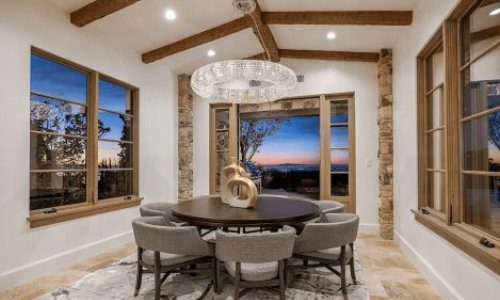 As a custom integrator, lighting is in demand. Effective communication, education and showcasing the value proposition of LED light fixtures in conjunction with integrative control systems are the keys to overcoming challenges and closing sales in this specialized market. Join us as we discuss the future of digital lighting and control with David Warfel from Light Can Help You and Patrick Laidlaw and Mark Moody from AiSPIRE.
Register Now! 
Larocca notes that having the word security in the name really didn't do justice to the broad market nature of the 700-employee company.
"When you look at the longer-term roadmap for the company, connectivity plays into every segment that we address, whether it's access control, health and wellness, security or home automation. With the acquisition that we made a few years back with IntelliVision, which is a machine-learning artificial intelligence business, we really want the DNA of the company to be around analytics," says Larocca, who joined the company in January 2020.
He says the rebranding was meant to achieve two main goals: Make sure the company is more agnostic in the end user segments in which it participates, and more importantly, contemporize the business.
New Nortek Control Logo
Thus, as part of the rebranding, the company unveiled a new logo that plays off of the "N" in the Nortek name. The new logo pays homage to the "N" but is much more contemporary, innovative and technology-focused.
"Whether you see the logo as an oscilloscope or as an infinity loop, we thought it had the right messaging around technology and innovation," comments Larocca.
The new simplified brand name also falls in line with what has always been the company website URL (nortekcontrol.com) and also the signature address for the company emails (@nortekcontrol.com).
"Rebranding the company to Nortek Control was a necessary and exciting transition as we continue to see growth and technology innovation throughout the brands we represent," adds Larocca. "The evolution of the company involves a key focus on analytics and machine learning, which we are excited to bring to every market we address."
Larocca says the team did briefly consider a completely new name for the company, which is owned by Melrose Industries, but said they quickly concluded there was little value in "completely white-paging a whole new brand."
The company has been driving new technologies and delivering forward-thinking products for over 50 years. As Nortek Control continues to offer innovative solutions, its focus on the customer experience and exceeding expectations is still top of mind.
"I'm proud of the solid foundation that we have built as a company and I'm excited to take our customers with us on this journey as we further advance and enhance our brands into the future," says Richard Pugnier, vice president of marketing at Nortek Control. "Our customer-minded mentally hasn't changed. Our rebranding simply allows us to meet the needs of the modern market and deliver next-level solutions to our customers and partners around the world."
Nortek Control has design centers and manufacturing plants throughout the U.S., Mexico, Asia and Europe, and produces products for millions of its global customers. With the recent rebranding, Nortek Control will add a new layer of technology innovation and advanced analytics throughout its portfolio of brands and set itself apart from the competition by delivering solutions with a high level of intelligence that customers truly appreciate.
"There are some really exciting developments on the horizon that we are eager to share," says Larocca. "Nortek Control is paving the way in the markets we serve, and I can't wait to show our customers what the future holds."
If you enjoyed this article and want to receive more valuable industry content like this, click here to sign up for our digital newsletters!