Metra Gigabit Accelerator Helps Upgrade HDMI Cables to Support 8K
The Metra HDM-GA2 Gigabit Accelerator is now available to help integrators bolster existing HDMI infrastructure systems to support 4K and 8K resolutions.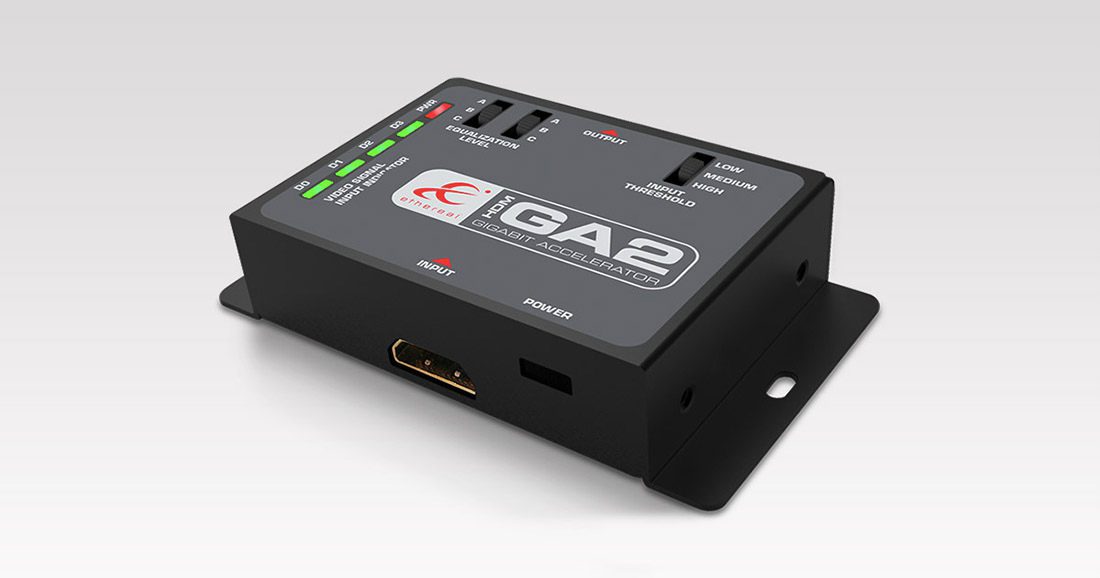 Helping to minimize the pain of retrofitting existing A/V systems to support the latest home technology formats, the Metra HDM-GA2 Gigabit Accelerator is now available to integrators.
Metra's HDM-GA2 Gigabit Accelerator upgrades the bandwidth capabilities of hardwired passive HDMI cables to support 4K and 8K resolutions.
"This is the best long-distance HDMI cable restorer available on the market today," boasts Jessy Crabb, general manager, Metra Home Theater Group.
"When we introduced the HDM-GA1 three years ago it was revolutionary and award-winning. The GA2 doubles down on that capacity by expanding bandwidth and flexibility."
Certified by the independent testing facility DPL Labs, the GA2 enables existing HDMI cables to support up to 24Gbps (HDMI 2.0b specification) for up to 15 meters, and 48Gbps for up to nine meters.
Metra HDM-GA2 Gigabit Accelerator Solves Problems
The low-profile HDM-GA2 installs at the display end of a system and incorporates proprietary Metra technologies that help to repair common incompatibility issues between HDMI devices.
The product also includes Metra's DDC data-integrity circuitry that fixes EDID Low-Speed Data.
Metra also points out the HDM-GA2 supports ARC and eARC, and its eight programmable equalization (EQ) settings provide options integrators can apply to various cable lengths to maintain reliable connectivity.
Related: Metra to Showcase 50+ HDMI Cables at ISE 2019
Other features include the ability to limit output to prevent the saturation of displays, and a selectable input threshold control option.
The Fla.-based company emphasizes that from a system standpoint, the independently powered HDM-GA2 is a fully self-contained, internally biased, internally amplified, isolated device from the HDMI bus to keep it independent from the sink and source devices.
The HDM-GA2 also acts as an HDMI repair tool and as a signal extender to enable integrators to solve a range of A/V system problems.
Summary of Specifications
Extends HDMI cables up to 15.5 meters to support 24Gbps depending on the quality of the cable
Extends HDMI cables up to nine meters to support 48Gbps depending on the quality of the cable
Supports eARC
Eight programmable equalization settings to compensate for cable distances
DDC (12C) Bi-direction Acceleration and Recovery
Five-volt power supply and USB cable included