Integrators' ability to leverage the growing trend of voice control to sell more smart home controls just got a big boost. URC has announced its Total Control system will integrate with Comcast Xfinity, the first certified integration in the custom installation industry.
That new URC integration includes native experience where the end-user can leverage voice control with most Total Control interfaces and via most Comcast Xfinity handheld remotes.
For integrators like Mario Patelmo, regional sales manager for World Wide Stereo, a CE Pro 100 integration company based in Hatfield, Pa., the combination of Comcast voice control in a smart home control system couldn't come soon enough. Patelmo estimates 60% of World Wide Stereo's clients are Comcast subscribers.
"This integration is a game-changer! We installed a Comcast Xfinity 4K set-top box in our showroom to demonstrate the integration. We are confident that it will help us expand single room to multiroom automation systems," he says.
In fact, Patelmo says World Wide Stereo pre-sold four systems based on the showroom setup.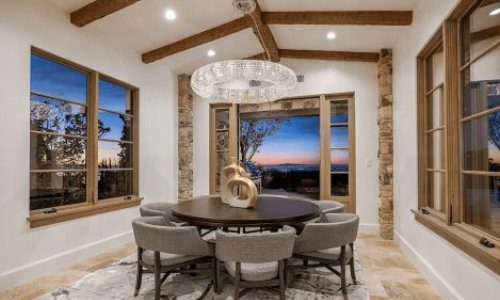 As a custom integrator, lighting is in demand. Effective communication, education and showcasing the value proposition of LED light fixtures in conjunction with integrative control systems are the keys to overcoming challenges and closing sales in this specialized market. Join us as we discuss the future of digital lighting and control with David Warfel from Light Can Help You and Patrick Laidlaw and Mark Moody from AiSPIRE.
Register Now!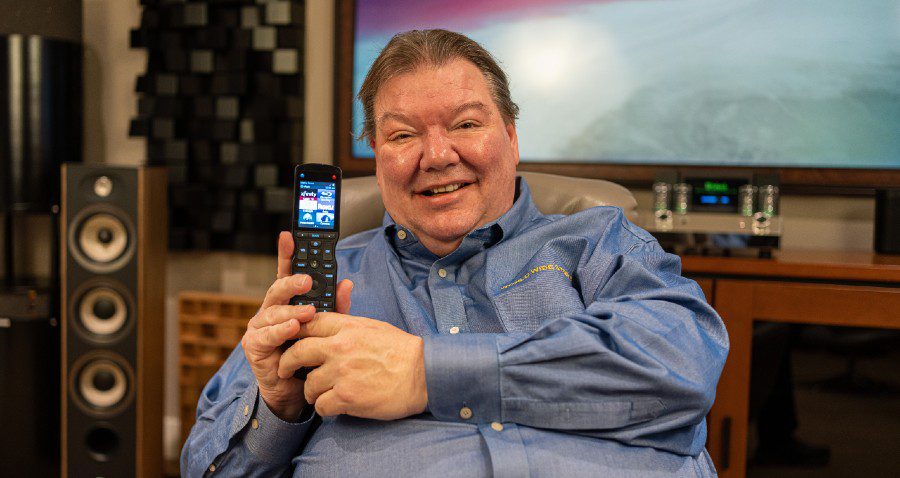 "Clients love the X1 remote. This Total Control module is very easy to install for us and to operate for the user – no matter their age or technical ability," he explains. "Clients simply touch the button on the Xfinity remote and speak commands or speak into one of URC's voice-enabled touchscreens."
He adds, "It works great for residential systems that extend into outdoor spaces. We don't have to rely on Bluetooth technology to connect remotes, systems and devices. A client recently hired World Wide Stereo to design a system that included outdoor entertainment spaces. We were able to design the system to easily use URC's TRC-1480 with voice control to communicate (over distances of up to 100 feet) with the Comcast set-top box."
Worlds Wide Stereo acted as a beta installer for the Comcast/URC integration and Patelmo says it is easy to install, as other are other Total Control modules including those with HEOS and Roku.
More URC Interfaces Leverage Growing Voice Control Popularity
Voice control itself is gaining in popularity. According to recent studies, U.S. Hearable Voice Assistant Users have more than doubled from 2018 to 2020. Estimates place the number of users at nearly 50 million and growing exponentially. Related to usage, the market for voice and speech recognition products is expected to grow around 17% compounded annually and reach $26.8 billion by 2025.
Within the custom installation market, smart residential and commercial automation is helping to fuel this trend by leading with products that leverage voice control to enhance the end-user experience. End-user engagement is rising across environments due to the natural ease of voice communication to control smart environment systems.
In 2021, URC launched its TKP-8600 touchscreens with voice activation capabilities. The in-wall touchscreen features an 8-inch high-resolution screen and sleek profile with a high-resolution LCD display and built-in AV intercom.
Other URC user interfaces with voice control include the 7- to 10-inch TDC-9100 and TDC-7100 touchscreens, the 5- to 10-inch TKP-9600, TKP-8600, TKP-7600, and TKP-5600 in-wall controllers; and the TRC-1480 ergonomic handheld remote with 2.4-inch capacitive touchscreen.
It's the latest integration for URC Total Control as the company continues to expand options for dealers; last year, URC added integrations with Allterco Robotics' Shelly products and Yamaha MusicCast, for instance.
If you enjoyed this article and want to receive more valuable industry content like this, click here to sign up for our digital newsletters!