When the world gives you lemons, you make lemonade. And that is exactly what the PowerHouse Alliance and CEDIA are doing in the face of the pandemic that put a hold on integrators' ability to get in-person training. In a bid to provide easier access to in-person training programs for the custom electronics industry, the PowerHouse Alliance distribution group and its 11 members' 55 locations will now be the hosts for a goal of 220 CEDIA Trainings and certifications over the next 12 months, beginning in Q4 of 2021.
"It is a common cry throughout the channel: dealers want access to CEDIA's hands-on foundational courses to support both newly hired employees as well as technicians who want to advance their career through a deeper understanding of the fundamentals of systems integration," says Giles Sutton, CEDIA's co-interim CEO.
"This partnership with PowerHouse makes CEDIA education more accessible than ever before and will equip technicians with some of the most important skills including using tools, job site etiquette and safety, documentation and testing. PowerHouse locations will offer comprehensive hands-on lab activities that are designed to accurately simulate on-the-job tasks before a technician heads to a job site," adds Sutton.
Sutton hopes this relationship will help raise the bar for the entire industry, and help re-establish career paths for technicians that might have been put on hold during the coronavirus shutdown.
"Hands-on training is vital," he comments. "Too many integrators are solely getting on-the-job training, and while that is very valuable, it can also lead to picking up some bad habits potentially."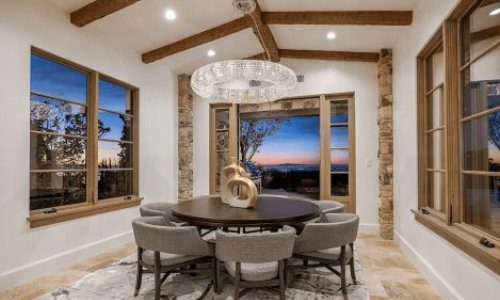 As a custom integrator, lighting is in demand. Effective communication, education and showcasing the value proposition of LED light fixtures in conjunction with integrative control systems are the keys to overcoming challenges and closing sales in this specialized market. Join us as we discuss the future of digital lighting and control with David Warfel from Light Can Help You and Patrick Laidlaw and Mark Moody from AiSPIRE.
Register Now! 
220 In-Person CEDIA Trainings Per Year
Speaking exclusively with CE Pro, Sutton and Dennis Holzer, executive director of The PowerHouse Alliance, says the goals is to conduct at least one training in every PowerHouse Alliance member location each quarter.
"That's 55 trainings per quarter and 22 over the course of a year," says Holzer. "Dealers need distributors more than ever now with the supply chain shortages. We could have just sat back and taken the easy road, but forging this relationship with CEDIA is now more important than ever."
Training programs are slated to begin in October of 2021 and will start with the foundational courses that prepare individuals to sit for the CEDIA Cabling & Infrastructure Technician Certification. Advanced trainings that lead to CEDIA Integrated Systems Technician Certification are planned for 2022. Those interested in these trainings can sign up to be notified of when training will be at a PowerHouse location near them by clicking here.
Holzer adds, "Every PowerHouse location will have at least one CEDIA-certified instructor, offering dealers the peace-of-mind that their new hires are learning the right protocols and standards of work to be successful on the job. Apart from extensive hands-on training and a consistent curriculum offered by each PowerHouse member, we will also be attentive to creating training schedules that work for our dealers."
Holzer says that most of the PowerHouse locations have classroom settings for trainings, and many already have areas for hands-on training for running wire and other tasks. The locations that do not have those areas set aside plan to take a portion of their warehouse to be ready for the CEDIA training.
"The thirst for face-to-face training is greater now than it has ever been," comments Holzer.
If you enjoyed this article and want to receive more valuable industry content like this, click here to sign up for our digital newsletters!