As the most tumultuous and likely significant year of our lifetime rolls to its excruciatingly slow but inevitable end, we have a lot to reflect upon. While a number of us have been stricken or mourned the passing of a loved one to this dreadful virus, all of us have made designer face masks, scented hand sanitizer and one-way grocery aisles a familiar part of our day-to-day existence.
Back in 2013 when the CE Pro staff conceived of the CE Pro Masters recognition, no one could have imagined a year like 2020.
Despite all of the event cancellations, the product shortages, far too many Zoom meetings and the constant peril of just trying to make an honest living, we survived. And that's what makes this eighth edition of CE Pro Masters emblematic of what we envisioned from the start, recognizing career CE folks who climbed the ladder of success
over their careers without seeking the spotlight. It remains the magazine's only award honoring people.
And, once again, we thank our readers for their help in finding terrific inductees.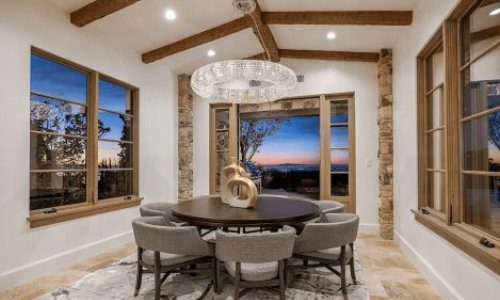 As a custom integrator, lighting is in demand. Effective communication, education and showcasing the value proposition of LED light fixtures in conjunction with integrative control systems are the keys to overcoming challenges and closing sales in this specialized market. Join us as we discuss the future of digital lighting and control with David Warfel from Light Can Help You and Patrick Laidlaw and Mark Moody from AiSPIRE.
Register Now! 
Every year when the final list is compiled, we look at it and say, "Wow! What a special group." This year, as the honorees begin to number more than 100, is no exception. We proudly present the 2020 class of CE Pro Masters.
1. Cary Christie, Savant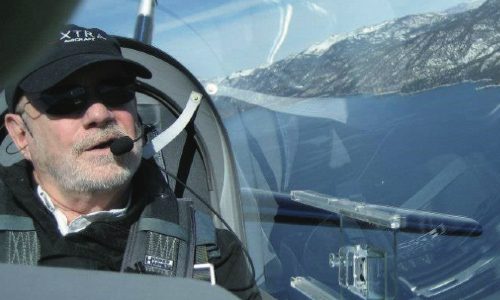 If a Mount Rushmore-type monument is ever created for the audio industry, Cary Christie's likeness will likely be sculpted into Hi-Fi Mountain. Indeed, the industry owes him a lot. His list of industry firsts includes: electrostatic speaker, an adjustable-length soundbar, servo-controlled subwoofer, affordable high-performance planar speaker, electromagnetic induction tweeter, speaker using neodymium magnet, Class D amplifier, and high-compliance tone arm for turntables. Yes — Christie had a hand in creating all those pieces of equipment that many integrators probably take for granted today.
A Navy brat growing up, Christie spent his high school years in Hawaii, mostly surfing and playing guitar occasionally. In the late 1960s, he moved to Southern California to attend UCLA and was working three jobs on the side.
"My goal was to be a high-paid beach bum. But I looked around and I couldn't find any jobs that were listed under high- paying beach bum," he chuckles. At the same time, Christie was pursuing his hobbies of learning to fly airplanes and making loudspeakers.
"I started fiddling around with electrostatics for fun because they were interesting and relatively cheap to make. When you don't have money, you can't afford to buy expensive audio. So what do you do? You make it yourself," he recalls.
During that time, Christie wandered into a small hi-fi shop in Woodland Hills, and it was there he had a chance encounter with another customer Arnie Nudell. Nudell and his colleague John Ulrick were both working for defense contractor Litton Industries and experimenting on their own with a speaker design.
"They had come up with the idea to measure the feedback from the woofer and then differentiate the information with the input signal and put the transducer in the feedback loop for making bass. And that was the origin of the world's first servo-controlled subwoofer," remarks Christie, who was soon helping them design the speaker cabinet and the electrostats.
Thus, Infinity Systems was incorporated in 1968, with Christie as CEO and co-founder. The first speakers were $2,000 and the trio sold them out of that same hi-fi store.
"As a reference, a Porsche cost $3,000 in those days, so it was an expensive system to say the least," comments Christie, who was literally building electrostatics on the dining room table of his apartment at that time.
He continued tinkering with electrostats, even using some technology he adapted from a waterbed heater, to reduce the size of the diaphragm but still improve the performance by 12dB to 15dB. All that experimentation eventually led to the launch of the affordable Infinity 2000, a $600 speaker with a hybrid woofer for the midrange and a line array of electrostats.
"At one point we were selling 10,000 of those per month," says Christie.
From there, the inventions just kept rolling, including the use rare earth magnets, originally samarium cobalt, and later the first company to ever use neodymium magnets. Later, the company developed the first Class D amplifier and the lightweight Black Widow tone arm for turntables.
"My entire career has been a combination of guys doing what they want to do, and having enough of an idea about how to improve something that could add value," he says. "What I have been working on my entire career is creating high performance that 'disappears' and appeals to the senses, both sight and sound."
That guiding principle is one reason Christie cites his two heroes as Jules Verne and Gene Roddenberry.
"Verne invented the nuclear power submarine before they even existed. Gene Roddenberry invented the holodeck in 'Star Trek' … we are at the point now where we can actually create the holodeck from an audio perspective with immersive audio, and we are close from a video perspective," he muses.
Over the years, Infinity was sold a number of times, and Christie remained at the company for over a quarter-century, including a decade after it was sold to Harman.
In the mid-1990s, he was recruited by a long since Henry Kloss-less Acoustic Research (then owned by accessories mega brand compiler Recoton) to create some magic for the stagnating company. There, he created a line of soundbar products dubbed the Phantom Series that came out under the AR brand name, just before Recoton went bankrupt.
But that offering set the foundation for the creation of Artison in 2003, a mostly speaker company dedicated to bringing old hi-fi know how to the world of home theater.
His ideas and reputation caught the attention of emerging CE power player Savant about 10 years later when it bought Artison and wisely insisted Christie stick around as CTO/chief audio officer.
2. Buzz Delano, Principal, Delano Associates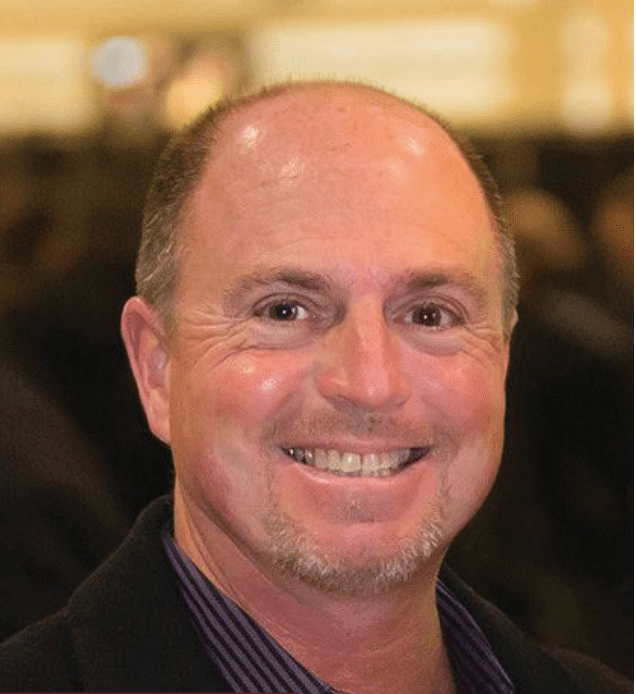 Buzz Delano's dad always told him, "It's who you know and that they trust you."
"He was really a model example of someone who networked really well, listened carefully and he encouraged me to do the same," says Delano. That proclivity for making connections has always been in Buzz Delano's DNA, and he has parlayed 45 years of connections into one of the leading consulting firms in the custom electronics industry.
"One of my keys to success is being a good listener," says Delano humbly. "I am not a conversation leader. I value feedback and all inputs and ideas, then build teams and help people work together. It is a part of me that comes naturally. Connecting with people makes me feel good, then understanding how people can fit together and succeed together is one of my strengths."
That intuitive ability to listen and soak up all the knowledge has come in handy as Delano progressed along his career in the consumer electronics business. Growing up in northern New Jersey, Delano was lucky enough to be exposed to music through the famed WNEW FM rock radio station, which led to a love for top-notch audio gear.
"I can't play any musical instrument," admits Delano, "but I love music."
Soon, he had turned that avocation for music into a vocation. By college, he was setting up sound systems at parties, introducing bands at local clubs and in 1975 he hooked on at Tech Hifi in Union, N.J., and later Crazy Eddie's. One of the perks of those jobs was meeting all the sales reps for the various manufacturers, and by 1982 Delano had a job for an Ohio-based rep firm Cambridge Marketing, which focused on professional and consumer products, including SAE Components.
"The residential market did not exist back then," he recalls.
Looking to fulfill his desire to move to California, in 1983 Delano took got a
job as national sales manager for SAE Components. He spent six years at SAE and that role exposed Delano to many of the business elements of the market, which was knowledge he took with him to Terk Technologies in 1991.
"The accessories business was big back then. And I learned a lot from Neil Terk. He was the first person that got me interested in volunteering. From Mike Russo (at Terk and again at D'Addario), I learned a lot about getting things done in a company organization, and working effectively across departments."
During that time Delano participated in numerous committees for the Consumer Electronics Association (now the Consumer Technology Association). He would continue that volunteerism for years with CEDIA.
In 1998, Terk wanted Delano back in its Long Island, N.Y., headquarters, but Delano wasn't ready to leave sunny California. Instead, he moved into a product development and marketing role at Sonance for the next five years.
In 2003, he took the bold step of starting his own consulting company, with guidance from the late industry consultant John Stiernberg.
"John Stiernberg was someone I looked to for guidance and focus. John always encouraged me to 'build your personal brand' as a strategic consultant," says Delano emotionally.
"Starting Delano Associates was scary. I had nothing lined up," he recalls.
But that's where all those years of networking paid off. Within six months, Delano had multiple clients, including Sonance. "Traveling the world for all those years allowed me to build a good network," he notes, adding, "Volunteering is key … you will learn a lot and become a bigger part of the industry. You get back what you put into it. In my case, it has brought me business."
That experience of starting his own company is also one he wants to impart on integrators and fledgling manufacturers.
"Many do not know how to really engage their new business and enter the channel. They struggle with how to form a company and not just be a technician or a salesperson, but even an owner. The path is narrow to this business, so a person has to know how to get into this channel," he advises.
3. Daren Egan, Account Manager, Peak Audio & Video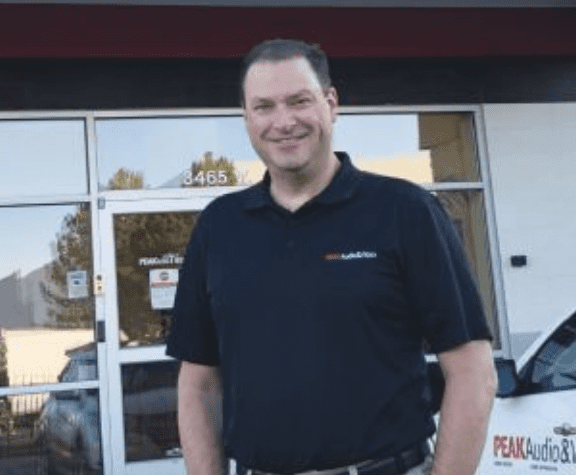 Daren Egan doesn't pull any punches when he talks about the state of audio today.
"Audio compression sucks, but we are creating a new generation of listeners. I don't know if the trend towards poor quality audio will continue or reverse, but I really hope it will improve. Once you've heard good audio, it's hard to justify listening to lesser quality audio. It's like seeing 4K for the first time — once you have seen it, you can't go back."
That love for audio is what has kept Egan in the industry for nearly 30 years. The passion started when he was a kid.
"I used to sit and listen to my dad's Sansui audio system and Akai reel-to-reel player that he bought in Germany in the 1960s. We played Christmas music at home all the time," recalls Egan, who grew up in a rural area where FM radio was hard to hear. As soon as he was able, Egan bought a dual cassette player and began making audiotapes all the time.
By the time he was 16, he was installing car stereos in friends' vehicles, first for free and then later getting paid for it. By 18, he was working for a car stereo installation store and two years later in 1991 he joined The Hifi Shop in Salt Lake City as a salesperson. While working there, Egan was greatly influenced by his sales managers Doug Baddley and Jerry Calder, who both taught him the art of audiophile music listening.
"The days of the mom-and-pop audio store have been replaced by online. Those online resellers are throwing products at consumer versus experiences. It is breeding a generation today that is more focused on convenience than sound quality," he comments.
After a short stint at Ultimate Electronics, Egan landed at RBH Sound, where he led the sales efforts for 24 years until joining CE Pro 100 company Peak Audio & Video in Salt Lake City earlier this year.
"To be successful in this business, your love for audio must extend beyond making money. If you don't have it, you will flame out at some point. You have to have a drive for great audio and sound quality. I recommend every person in the industry just keep learning. There is always something new to learn, whether it be audio codecs or recording levels. The only way to learn is over time," he advises.
"For myself, I will continue to always seek out higher-performance audio. Over the years I hope I have opened others' hearts and minds to joys of high-performance audio. It is most gratifying to me when people call me for opinions or thank me for introducing them to quality audio," he adds.
Egan says the best way to gain that audiophile ear is to continue to listen to audio on different equipment.
"If you listen to a familiar piece of music on a better audio system and you hear something in that audio track that you have never heard before and then you get chills, you need to jump into this industry. We need you," he says.
4. Robert Zohn, President, Value Electronics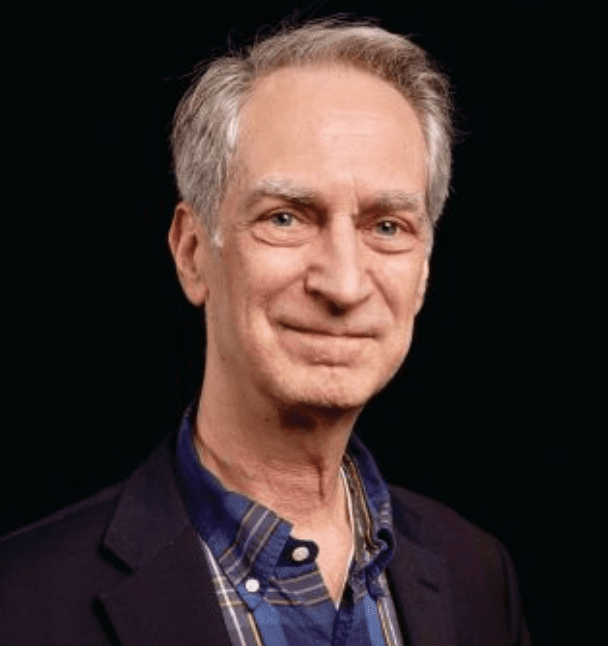 One of the depressing parts of COVID-19 is that it has deprived the entire industry of the 2020 King of TV Shootout that declares the best TV display in the industry. The shootout is the brainchild of Robert Zohn, owner of Value Electronics in Scarsdale, N.Y., and it epitomizes Zohn's enthusiasm for high-performance visuals, which began at a very early age when he got a full-blown darkroom for his 12th birthday.
"As a young child, I was always interested in storytelling, photography, science and art," he recalls. "I would process and print those pictures very creatively and artistically. So I used the science and my art skills to create some really wonderful photography."
That passion led him to open a custom photo lab, followed by a stint in broadcast TV engineering, designing systems for broadcasters to bring live news back to the headquarters and to transmit the video over microwave radio circuits. During that timeframe, the transition from analog to digital TV occurred.
"I was so enthusiastic at the improved picture quality and the inclusion of advanced audio formats that I wanted to open up an integration company that would exploit and bring out all the premium value," recalls Zohn. So, Value Electronics was born in 1998 as a CE retailer and custom electronics installation company.
The company's King of TV Shootout started in 2004 and is normally held every June, when it brings together many of the top video scientists in the industry, including Joel Silver and Joe Kane, to name a few. Those expert judges, along with the public, rate the newest large TV displays for dynamic range, color saturation, color accuracy and motion resolution.
"The idea behind the TV Shootout evaluation event was to put the world's best premium TVs from the premium manufacturers up against each other to have experts and the public vote on the parameters of HDTV picture quality in standard and dynamic range to bring out the best of that new category. It was instantly very successful among enthusiasts in audio and video and, respectfully, the wealthy," says Zohn.
"I like educating people. I like spreading my hobby to others. I like ensuring that people get the very best performance out of their systems," he comments. That desire has led Zohn to become a leading advocate in online forums — correcting misinformation and disseminating correct technical information — and a speaker at CES and other events.
Zohn says dedication to the video craft and to premium high-end AV, along with unbridled enthusiasm, are keys to success in the industry.
"This is my little niche in the world, and I'm very enthusiastic and I like sharing it. I want other people to get that same experience. When we watch movies at home, we want to have an experience. We should have the right field of view, distance from the screen and the best audio performance. When my wife and are watching a romantic comedy movie at home, I swear to you she still reaches out to hold hands with me. You feel romantic. So we all need to get the best out of this great entertainment category," he advises.
"If audio, video or electronics is a passion for you, follow your dream and always add value. Don't be to open up an integration company that would exploit and bring out all the premium value," recalls Zohn. So, Value Electronics was born in 1998 as a CE retailer and custom electronics installation company.
The company's King of TV Shootout started in 2004 and is normally held every June, when it brings together many of the top video scientists in the industry, including Joel Silver and Joe Kane, to name a few. Those expert judges, along with the public, rate the newest large TV displays for dynamic range, color saturation, color accuracy and motion resolution.
"The idea behind the TV Shootout evaluation event was to put the world's best premium TVs from the premium manufacturers up against each other to have experts and the public vote on the parameters of HDTV picture quality in standard and dynamic range to bring out the best of that new category. It was instantly very successful among enthusiasts in audio and video and, respectfully, the wealthy," says Zohn.
Even industry leaders like Zohn have mentors. He credits his parents, particularly his mom, for molding his success.
"My mom was a wonderful person, very charitable, kind and forward-thinking. She was also very detail-oriented, and interested in striving for your best in life," he says fondly. Others along the way who influenced Zohn include his uncle Henry Rosenfeld, a former store manager from his early retail days named Donald Hagenmiller, and three preeminent video scientists — Silver, Kane and Stacey Spears — along with Sony chief technologist Takasan.
5. Eric Harper, Executive Vice President, Product Marketing, SnapAV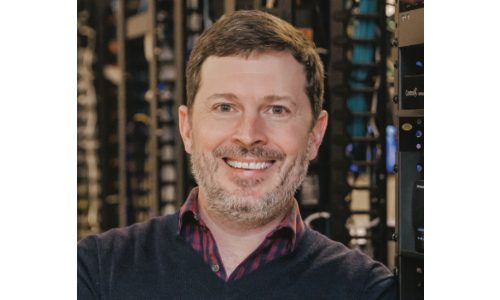 Eric Harper "blames" his career on his parents.
"When I was 12 or 13 years old, I got a Radio Shack 160-in-1 Kit for Christmas. It had the little spring-loaded connections with a little jumper wires and a big book that told you how to make an AM radio. I still tell my parents today that I blame that gift for my career," he jokes. "From that day on, most of the toys I played with were electronic. The next thing you know I had a Little Merlin and it really got me wondering what made stuff tick … what made it work."
From there, the writing was on the wall. Harper was soon tearing apart and installing car stereos. That love of electronics led him to pursue an Electrical Engineering degree at Duke University.
"About halfway through my senior year at Duke I realized engineering was not really what made me tick. Instead, I love the applied science of electronics — not necessarily the guts of what makes it work," he recalls.
That instinct led Harper to hook on as an installer with a Definitive Concepts, a small three-person custom installation company in Virginia Beach, Va. There, Harper learned the ropes of custom installation from soup to nuts, doing sales, programming, lighting, design, installation, pulling wire for five years. The company focused on resort homes in the area and it was during one particular project that a customer helped change the path of Harper's career.
"I was in the final setup of a system for a successful client, and we were watching 'Who Wants to Be a Millionaire?' on TV and he asked me several business questions. I didn't come from a business background at all, so I had no idea what he was talking about. But those questions got me thinking a lot about my career trajectory and wanting to get more of a business perspective versus just being on the technology side," he recalls. Harper found out later that client was Gary Loveman, CEO of Harrah's Casino.
So, with that in mind, Harper migrated from the installation side of the business to the manufacturing side when he joined the Integra division of Onkyo in 2001.
"Integra was the perfect job for me. I always had a passion to move from the integration side to the manufacturing side because I had a lot of ideas and knew I couldn't influence the direction of products unless I moved upstream and went to work for a manufacturer. The Integra division had only been around less than one year when I got there," he remembers.
From there, Harper spent five years at Sunfire and two years at Elan, before moving over to SnapAV in 2010. At each job, he was fortunate to be influenced by industry leaders such as Mark Friedman (CE Pro Master 2015), Mark Weisenberg (CE Pro Master 2018), Paul Starkey (CE Pro Master 2016), Bob Farinelli and Jay Faison.
"I remember my interview at SnapAV 10 years ago like it was yesterday. I was sitting in the car with Jay Faison driving me back to the airport and I asked him how it was that SnapAV was doing so well in the recession when every other company was going in the opposite direction," Harper recalls.
"He told me he was a businessman first, and a custom integration/AV person second. It clicked with me … so many people are in this industry, like me, because of what we did as a kid, but not Jay … he looked at this industry as a seasoned businessman with a maturity of business thought and leadership. That perspective has helped me add an element that was missing from my repertoire."
He identifies the blurring of lines at the supply chain level and at the integrator level as the biggest sweeping change in the industry over the past 25 years.
"On the supply side, SnapAV bent the lines on the nature of what precisely a manufacturer is versus what exactly a distributor is. The industry used to have a very defined chain from manufacturer to distributor/independent rep to dealer/ reseller to customer. The model had been that way forever. Today, I think it would be really tough to be just a distributor or just a rep. SnapAV has somewhat been part of that wave of change. It's not a surprise today that so many distributors are sourcing product directly and have their own house brands," he notes.
At the integrator level, Harper says the blurred lines between residential AV integrators, commercial AV integrators, electricians, and security dealers are virtually gone.
"The convergence of all the technologies means every trade is touching everything. Everybody wants a piece of the smart home pie, including Google and Amazon. Those lines between trades are not really even lines anymore — they are kind of a gradient on a plane, which makes it really difficult if you're trying to stay in your sandbox either as an integrator or as a supplier. It's a delicate line," he observes.
6. Colin Clark, Vice President of Product Development, Russound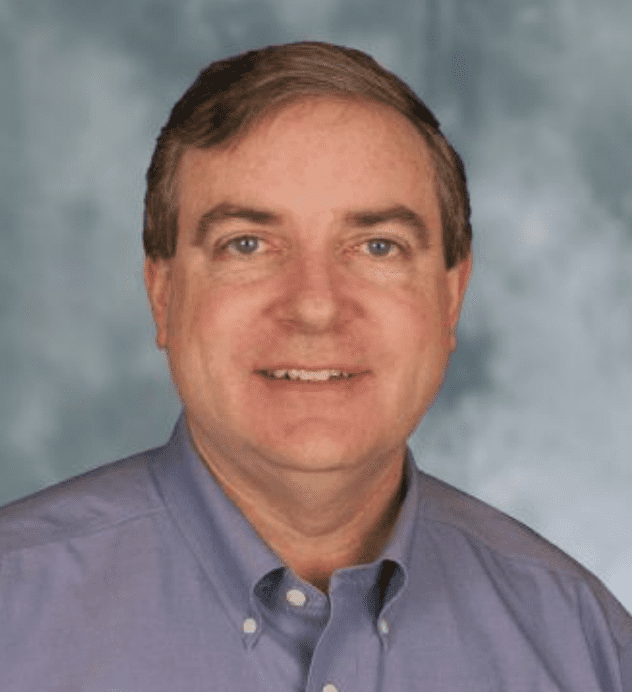 For a self-proclaimed tech junkie like Colin Clark, the custom electronics industry has been a perfect fit for the past 26 years. Clark first joined Niles Audio under industry icon Ivan Zuckerman back in 1995 and the rest, as they say, is history. Niles was on the bleeding edge of multi-room audio, architectural speakers and control back then, and Clark played role in the progression for over 16 years. He has spent the past six years at Russound, pushing that company forward in product development.
"Ivan Zuckerman definitely motivated me a lot with his vision of where things would go. He was also a big early proponent of CEDIA, and that carries through at Russound today where our CEO, Charlie Porritt, is on the board. As a company, we know that if CEDIA does the right things, everyone can grow and prosper," says Clark.
Over the years, Clark says the biggest change in the industry is the same thing that is still the biggest opportunity — the drive for integration.
"When I started, audio was audio. Lighting was lighting. Video was video. No one wanted to play well with others. In fact, no one even had a concept of wanting to play well with others," he recalls.
"Today, all these different systems can work together in a home to make someone's life easier and more enjoyable. Technology brings it all to the table. That's been the biggest change in the industry as well as the biggest challenge going forth for the industry to make it happen for the benefit of customers and integrators."
He sees that ongoing integration continuing to create challenges in opportunities in areas like streaming media and wellness.
"Each of the individual technologies advances on their own, but then CEDIA integrators bring it all together. If you look at how audio has moved from physical media to streaming, and the amount of control and number of devices that lighting control systems can address, it is amazing. And now with biophilia helping to make the home more like a natural environment, the manufacturers need integrators more than ever to bring the entire experience together," he adds.
Going forward, integration among products, Clark believes, is going to be software-driven, not hardware driven.
"Software is the key and needs to be the focus for both manufacturers and dealers. It is vital to make everything work the way it needs to work. At Russound, one of our focuses is to build drivers that can support integrators and other manufacturers. It is a huge part of our product portfolio. Every manufacturer needs to devote resources to that or they're going to end up in a silo and no one will want to use their products," he warns.
Lastly, Clark does not believe integrators or manufacturers should see DIY smart home products as a threat to the custom installation industry. On the contrary, he believes the growing awareness from companies like Apple, Google and Amazon benefit integrators by exciting a whole new group of potential customers.
7. Roberta Lewis, Founder, Roberta Lewis & Associates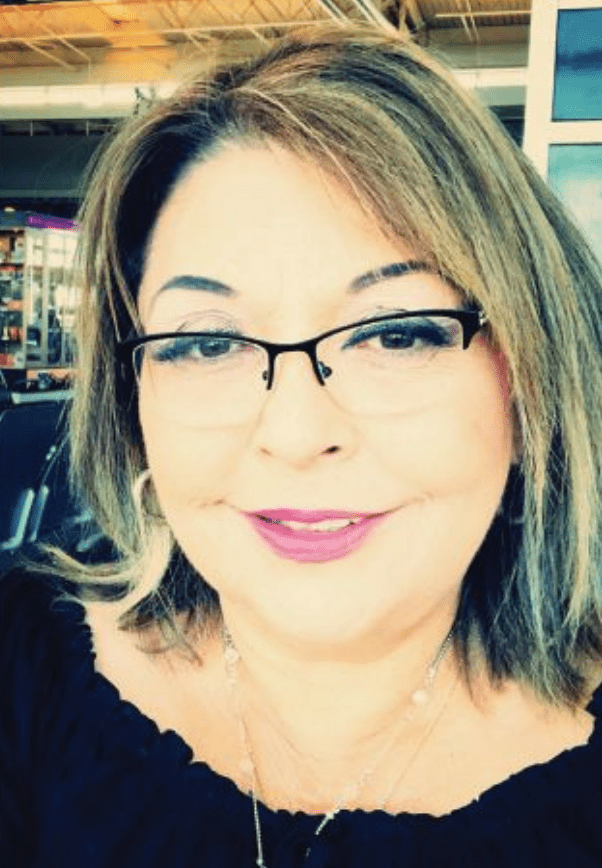 Over a career in CE spanning 40-plus years, Roberta Lewis has done just about everything but grab hold of a compacting roller and repave the parking lots of the places she's worked. She spent the first 19 years in CE at Houston-based retailer Home Entertainment.
As the chain expanded into Dallas, Lewis rose from the accounting department to vice president to president. The "Great Tweeter PRO Group Roll-up" of the late 1990s landed in The Lone Star State to purchase the seven-store chain while retaining Lewis to hold down dual roles, putting her in charge of all things Texas and well as nationally nurturing the chain's custom installation efforts.
Along the way she served as president of the Professional Audio Retail Association (PARA) and board director of the aforementioned Progressive Retail Association (PRO) buying group. Her life post retail was highlighted by a stint as vice president of sales and marketing at speaker-maker Phase Technology.
For the past 15 years Lewis has run her own successful strategic consulting firm guiding every segment of CE towards building better businesses.
8. Rob Mainiero, CEO, Andover Audio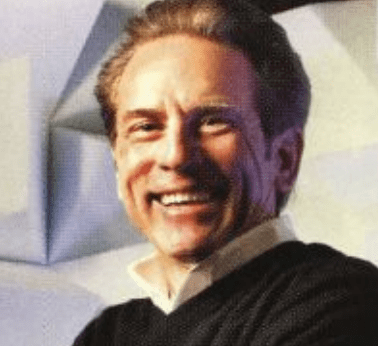 Like so many other CE Pro Masters, Rob Mainiero got his start in CE selling stereo on the floor of a Tweeter store during that retailer's glory days in the 1970s and '80s. Before the latter decade was over, he accepted a position as Eastern Zone Manager for Alpine Electronics.
Although most famous for its utter dominance of the specialty mobile audio world, Alpine also owned Luxman, a Japanese audiophile home brand it acquired in 1984. In the U.S., the relatively unknown Luxman fought for market share with the better known "designer brands" of the time like Adcom, NAD, Carver and Nakamichi.
Through his hard work, Mainiero's territory was Luxman's best nationwide. When Cambridge SoundWorks came calling in the mid-1990s, the chance to get back into retail and work for an industry legend like Henry Kloss in a brand-new innovative venture was too much for Mainiero to pass up. Under his direction, CSW flourished as one of the first Internet sellers of CE merchandise as well as operating 30 retail stores on both coasts which served as a platform for its entry into the fledgling custom install business.
When Singapore computer sound card manufacturer Creative Labs bought CSW outright in 1997, many inside as well as pundits outside saw trouble ahead. They were right. The Sound Blaster manufacturer wanted Cambridge solely for its Internet platform to sell Creative's NOMAD and ZEN lines of personal audio players and use that as a way to sue category marketshare leader Apple for stealing Creative proprietary designs in their iPods. Apple lost and was forced to pay Creative $100 million but the real loser was Cambridge, which had been reduced to little more than NOMAD and ZEN stores getting their behinds kicked day after day by the visually appealing and higher capacity iPods.
From the ashes of CSW came Mainiero's Andover Audio, which by 2012 had begun selling OEM products to some very well-known brands both in and outside the CE industry. Andover is now focusing on its own branded products for the custom installation and retail channels. Don't bet against them.
9. Andy Oxenhorn, President, JL Audio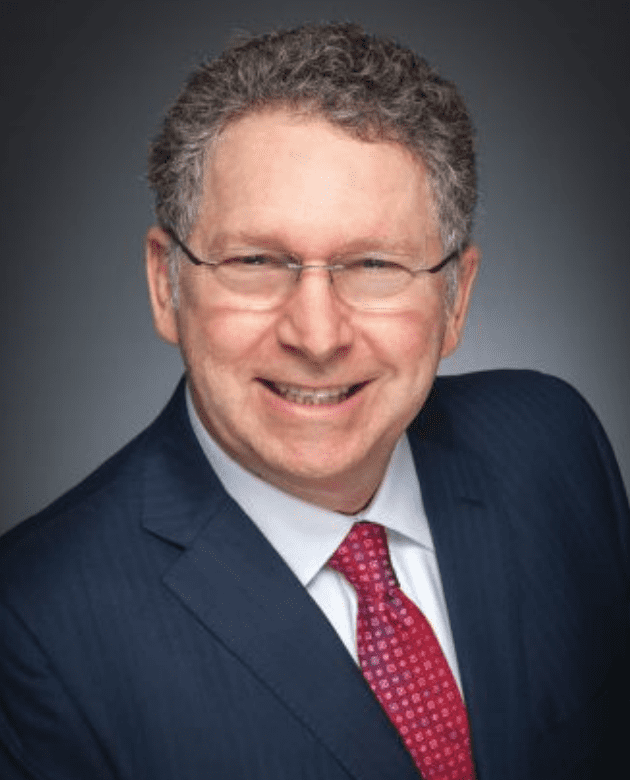 Yup, when the industry at large thinks of Andy Oxenhorn, a highly successful 12-volt executive comes to mind. Stipulating that, many are unaware of not only his home CE roots but also the ventures. Oxenhorn got his start in our industry as a business-to-business regional sales manager for raw driver vendor Peerless with notable clients such as Polk Audio. As time went on, one of his fastest growing customers was a south Florida retail chain called Speaker Warehouse.
It was there that Oxenhorn first met one of the store's owners, Lucio Proni. That meeting in 1979 would come to significantly alter America's speaker business about two decades later. After a short stint as an equity partner in a metal "widget" company that did not meet his expectations, Oxenhorn was hired by MB Quart USA. Under his management, Quart became the most desired specialty speaker in the exploding mobile audio market.
But MB Quart made a line of high-quality home loudspeakers that actually outsold the company's car products throughout Europe and parts of Asia. In the USA Quart lost the home battle due to changing tastes in style (most of the speakers were big 1970s towers) and sound (like most German speakers, Quart models had an overpronounced treble).
Undeterred, Oxenhorn convinced Quart's German parent company to let him design a brand-new line for the American market. He named the range Domain. Its most unique attribute was the option of user-replaceable frames in various e wood finishes that attached to the front of the speakers like conventional grilles. Domain was ahead of its time, but dealers hated it, citing having to stock over 80 SKUs for the line to instantly satisfy a customer.
It was around this time, 1996, that Oxenhorn was approached by JL's Proni with an offer he couldn't refuse and the New England native was off to South Florida to complete one of the best second acts in CE history as president and partner of JL Audio. The company's 12-volt products achieved nearly unprecedented market share but Oxenhorn, in a vision shared by designer Proni, was still searching for that elusive success in home. He struck pay dirt with a pair of massive home subwoofers, the Fathom and the Gotham, adapting technology (among which is the legendary W7 mobile sub) from mobile and marine products.
And stay tuned, the CE Pro Master says JL intends to leverage more of its expertise into a broader range of home products for the custom market.
10. Mike Pecar, Owner, Mike Pecar Sales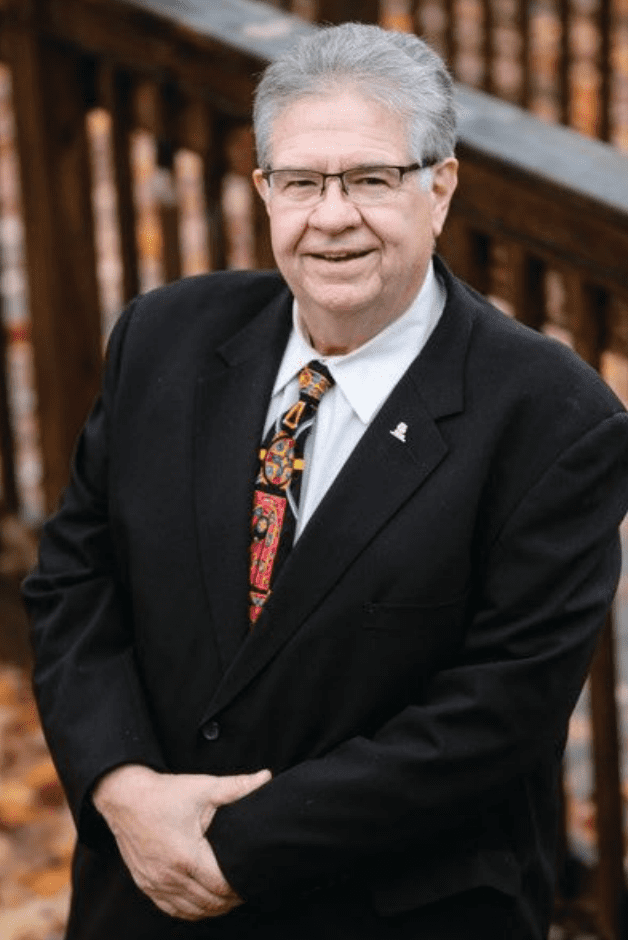 Mike Pecar is one of those guys who is a "rep's rep," highly regarded by his accounts, his vendors and his peers. Hanging his shingle in his native Detroit over 25 years ago, Pecar expanded his firm into adjacent territories that included the states of Michigan, Ohio, Western Pennsylvania, West Virginia, Indiana and Kentucky.
Veteran reps will tell you that moving into regions away from your home base is not as easy as it sounds whether by acquiring a local firm or, as Pecar did it, just putting up your tent. Many have tried, most have been unsuccessful, Pecar Sales has thrived.
Like so many CE Pro Masters before him, Pecar got his start on the retail sales floor but with a twist. The shop, Pecar Electronics, was owned by his uncle and Pecar's dad, an executive at 1960s CE manufacturing icon Heathkit.
11. Jack Shafton, Retired Former VP of Sales & Marketing, GoldenEar Technology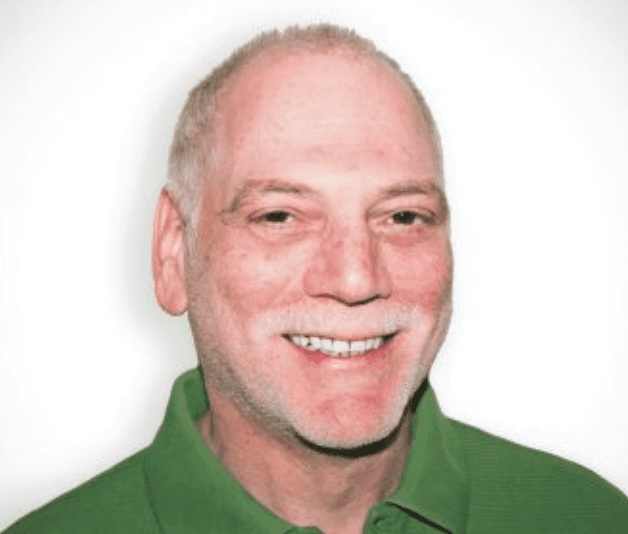 Jack Shafton was just born to be a great career sales manager/vice president-type of guy in our industry. But first, like many CE Pro Masters, he got his start on the sales floor of a retail stereo shop where he honed not only his technical bona fides with the help of the store's electrical engineer owner, but also his people skills. Armed with all that hands-on experience in addition to and undergrad economics degree and an MBA from the University of Wisconsin, Shafton was ready to show the CE world at large what he could do.
His first gig as general manager for Acoustat, where he took charge of all facets of the operation and grew Acoustat from start-up to one of the 10 most recognized speaker brands in America. From there it was on to Custom Woodwork & Design (CWD) where Shafton, as executive vice president, helped make CE furniture a viable category while increasing sales nine-fold.
A five-year tenure as president and CEO of uber high-end SOTA Industries only enhanced his stellar reputation for success and led to nearly a decade and a half helping to secure Paradigm's place as of the most significant and successful specialty loudspeaker vendors in CE history while also driving companion brand Anthem into the tent of desirable electronics manufacturers. It was little wonder that CE genius icon Sandy Gross tapped Shafton to head up sales and marketing efforts for Gross' unprecedented third successful bite of the CE apple, GoldenEar.
12. John Strohbeen, President, Ohm Acoustics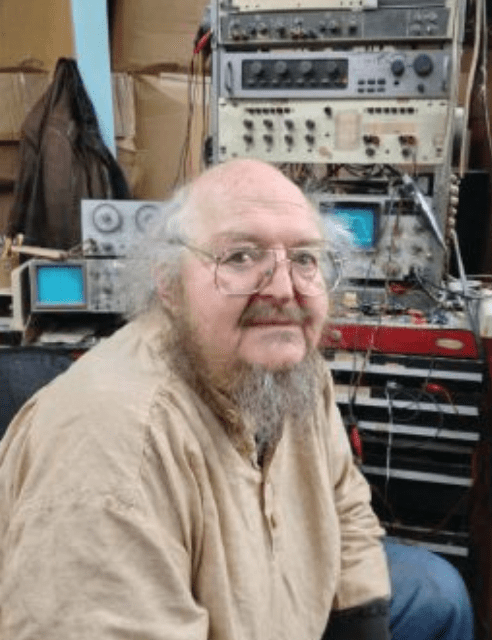 Millennials may not know it, but not so long ago what there was of the fledgling "hi-fi" business was dominated by big-city companies like RadioShack, Lafayette and Allied — each of which sold pretty much sold their own private proprietary brands such as Realistic and Criterion.
That was until MIT engineering undergrad John Strohbeen and his dorm proctor graduate student Sandy Ruby started selling the new wave of Japanese stereo components to MIT students and their friends all over greater Boston, a ready audience of over 150,000 college attendees. The partners called their business Tech HiFi and shortly after it moved from their dorm to a very small shop across from the MIT campus, they were off and running.
As the New York Times put it, "Tech Hifi was born amid a fever for stereo equipment among college students in the 1960s as recordings multiplied and the technology to play them improved. It grew to become one of the nation's largest purveyors of consumer electronics, with more than 80 stores."
Ruby, who passed away all too early in 2008, handled the chain's buying and advertising while Strohbeen jumped at the chance to run Brooklyn speaker vendor Ohm Acoustics after Tech HiFi took it over. And over 50 years later he remains president of Ohm today, looking like Henry Kloss' long-lost son, still selling audiophile speakers for modern listening rooms worldwide on a direct-to-consumer basis.
If you enjoyed this article and want to receive more valuable industry content like this, click here to sign up for our digital newsletters!