Stock prices for Best Buy (NYSE: BBY) were up sharply after the company reported its fiscal year 2023 third quarter revenues were down, but ahead of expectations. For Q3, Best Buy reported total revenues of $10.5 billion. That is down 10.4% compared to fiscal year 2022 Q3 revenues of $11.9 billion; however, market analysts had been predicting a larger decrease. As a result, the company's stock is up 8% in pre-market trading.
Digging deeper, Best Buy's domestic revenue of $9.8 billion was a decrease of 10.8% versus last year. Of that 31%, or $3.04 billion, was online revenue, which also experienced a decline of 11.6%. From a merchandising perspective, the company had comparable sales declines across almost all categories, with the largest drivers on a weighted basis being computing and home theater.
"I am proud of our team's execution and their relentless focus on providing amazing service to our customers during what is clearly a challenging environment for our industry," said Corie Barry, Best Buy CEO. "Throughout the quarter, we were committed to balancing our near-term response to current conditions and managing well what is in our control, while also advancing our strategic initiatives and investing in areas important for our long-term growth. As a result, we delivered Q3 results ahead of our expectations coming into the quarter."
"The holiday shopping season has begun, and now, more than ever, our customers are looking to bring joy back into their celebrations," continued Barry. "We have strategically and effectively managed our inventory flow based on a shopping pattern that we believe looks more similar to historical holiday periods, with customer shopping activity concentrated on Black Friday week, Cyber Monday and the two weeks leading up to December 25. We are excited about the promotions and values we have planned, including special offers available to Totaltech and MyBestBuy members, and have tailored our offerings to delight our customers, whatever their budget."
Best Buy Q4 Forecast
As a result of the latest data, the company is maintaining its Q4 forecast of a 10% decline in revenues. The company is resuming its stock repurchasing, planning to spend approximately $1 billion in share repurchases for the year. Best Buy's Q2 revenues fell 12%.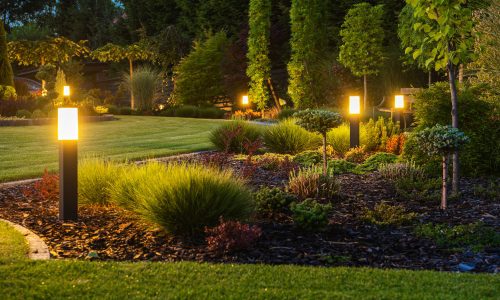 We are thrilled to present a lecture topic that delves into the connection between light and our surroundings, exploring how landscape lighting can transform a space from ordinary to extraordinary. Our keynote speaker, Janet Lennox Moyer, will share her extensive knowledge on the complexities of landscape lighting in design, commissioning, and maintenance and provide participants with the tools to identify good versus bad practices and techniques. Join us for an enlightening session that will unlock the secrets to success in landscape lighting design with one of the industry's most respected experts, Janet Lennox Moyer.
Register Now! 
"We are updating our FY23 outlook to flow through our better-than-expected Q3 results while keeping our Q4 expectations unchanged," said Matt Bilunas, Best Buy CFO. "We now expect comparable sales to decline approximately 10% and our non-GAAP operating income rate to be slightly higher than 4.0%."
In terms of inventory, Best Buy has 14.7% less value in inventory on its shelves with $7.3 billion in merchandise. The lower inventory was driven by the anticipation of declining sales for Q4. The company's domestic gross profit rate was 21.9% versus 23.4% last year. The lower gross profit rate was primarily due to:
Lower product margin rates, including increased promotions;
Lower services margin rates, including pressure associated with the Best Buy Totaltech membership offering;
Higher supply chain costs.
If you enjoyed this article and want to receive more valuable industry content like this, click here to sign up for our digital newsletters!