The custom electronics industry is littered with long-forgotten but once-cutting-edge technologies… from X-10 to Premise Systems to Escient. Each of these is now relegated to the history books as technology advanced.
And yet, 15 years and 450,000 installations later, the A-BUS distributed audio platform is still viable in the market.
The technology is still being used by multiple manufacturers, including Channel Vision, Russound, and international brand Forte, among others.
It is even more remarkable given the A-BUS technology was bashed by some industry wags from its outset as a dead-in-the-water solution that lacked enough power to distribute audio throughout the home.
Indeed, A-BUS might be the Energizer Bunny of the audio industry…"it just keeps going and going and going."
A-BUS's Accidental Beginning
Back in the 1980s and '90s, LeisureTech Electronics, the owner and creator of A-BUS, was the largest speaker cable provider in Australia. The company's engineers were actually working on a solution to try to reduce the high cost of speaker cable and cut the signal losses associated with long cable runs.
In the midst of that work, Cat 5 cable was introduced and the LeisureTech team immediately knew their engineering work opened the door for the development of a new distributed audio platform.
The resulting technology helped integrators deliver a system that was easy to install, less expensive and had good sound quality.
"We've been selling A-BUS for over 12 years now and its reliability has been phenomenal."
— Darrel Hauk, Channel Vision
Indeed, in this age of fast-moving technologies, the long-haul track record of A-BUS has been surprising. Keeping products relevant over time has been a problem in the custom electronics industry. The useful life of many systems (even the expensive ones) has been as little as five years.
While much of this is due to the rapid progress of technology, in some cases it is the lack of long-term reliability and the difficulty to maintain and repair them that has often been problematic. Much of this is due to installer's temptation to install latest and greatest solutions.
In some cases those systems are complex to install and operate, leading to their eventual fall from popularity and ultimate replacement.
A-BUS Low-Power Concerns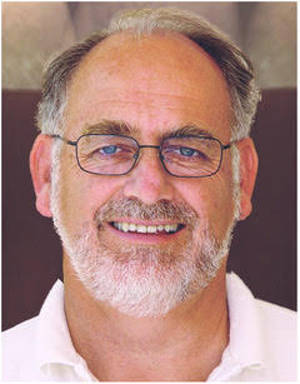 When A-BUS first came on the scene there were plenty of industry wags who said it couldn't deliver enough power through Cat 5.
But A-BUS's design architecture places the amplification in the individual room in close proximity to the loudspeakers versus using a centrally located amplifier.
That design eliminates the need for long cable runs and expensive cables. The shorter cable runs also reduce the amount of signal degradation.
From an installation standpoint, the local amp removes the need for a big, heavy, heat-producing amp in an equipment closet somewhere.
A-BUS also never tried to add a control technology to its design strategy. The system relies on the control technology of the source components themselves, merely relaying the remote control commands via IR.
Darrel Hauk, president of Channel Vision, says, "Channel Vision is one of those brands that the integration industry has come to rely on for infrastructure solutions. We added A-BUS to our family of low-voltage systems because it was a great solution in several ways:
Our dealers loved the ease of installation and the flexibility they had with it.
Our consumers loved the sound quality and the simplicity of use.
And it just doesn't break.
"We've been selling A-BUS for over 12 years now and its reliability has been phenomenal. A-BUS has proven to be a time-tested solution for multiroom audio for us," says Hauk.
Surviving in Wireless Sonos Era
So how can a wired audio distribution technology like A-BUS still be ticking after 15 years, especially when wireless audio systems like Sonos are so popular to the point that many consumers and homebuilders believe running wire in the walls of a new home is a waste of time and money?
According to Andrew Goldfinch, president of LeisureTech Electronics, the team behind the A-BUS distributed audio platform always believed it was reasonable for a system installed inside the walls of a home to expect a 10- to 15-year lifespan (or more) from their audio distribution system.
"But much of the industry has ignored this metric as a worthwhile goal. As a result, it remains a challenge to earn the trust of consumers and homebuilders.
"And today, many providers of wireless products are telling both of these audiences they don't need to go to the trouble of wiring their home for audio. Right or wrong, they are accepting that advice in droves," says Goldfinch.
Also, LeisureTech has continued to upgrade the technology, adding Bluetooth connectivity and improved higher power amplification over the years.
What other CI technologies out there have stood up over 15 years? Let us know.
If you enjoyed this article and want to receive more valuable industry content like this, click here to sign up for our digital newsletters!