Well, well, well…the wellness trend is certainly being welcomed by custom integrators and their clients, especially since the onset of the novel coronavirus COVID-19 hit the world.
According to the just completed 2020 CE Pro Wellness Deep Dive Study, integrators expect to nearly double their deployment of wellness-related technology over the next 12 months. Specifically, dealers anticipate 39% of all their installations will include wellness elements, compared to 20% of projects with wellness prior to the pandemic.
Among the other top findings from the study are:
89% of integration companies deem wellness to be "important" to them, their clients and their trade partners.
91% of integrators report their wellness initiatives have become either "slightly more," "much more," or "substantially more" important since the onset of the coronavirus COVID-19 pandemic.
Due to the virus, 81% of integrators have actually accelerated their business plans to adopt wellness by modifying their showroom or altering their sales presentations to incorporate health and well-being technology.
20.5% of all integrators' installed projects in 2020 to date have some sort of wellness-related technology included in them.
CE pros expect 39% of all their projects over the next 12 months to include wellness technology. Kitchens are the primary rooms of the home where integrators expect to deploy wellness technology, followed by master bedrooms, great rooms and home offices.
Integrators believe indoor air quality (IAQ) is the best potential wellness-related growth category for their business, followed by water quality solutions
Motorized shading tied to astronomic timers is the most popular wellness technology dealers expect to deploy, followed by human-centric lighting (HCL).
Natural light control, human-centric lighting, artificial skylights/ windows, and IAQ management via central vacuum are the four most widely known and commonly installed wellness technologies by integrators.
Despite the momentum for the wellness category, most dealers report that they haven't quite figured out how to effectively parlay the trend into more revenue. Indeed, only 33% of integrators say they were able to earn more revenue on a project by introducing wellness technology to a client that was not already seeking those solutions.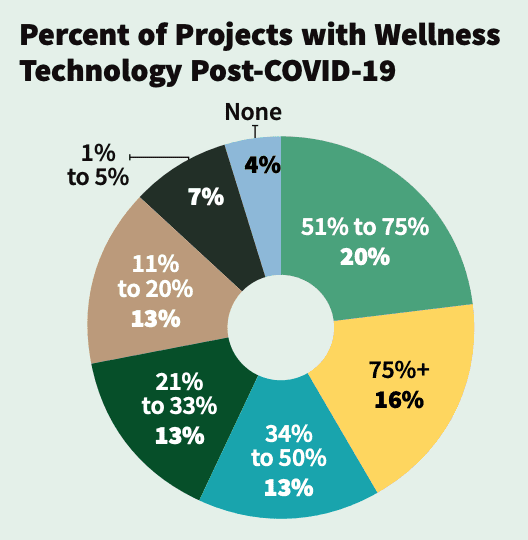 In other words, CE pros are bringing wellness solutions in HCL, IAQ and other areas to their clients but not able to charge more for it … yet. As an example, integrators report they are already planning to install dynamic lighting control, and that lighting control just happens to include circadian rhythm programming, but it wasn't an "upsell" necessarily. That makes sense since some lighting control systems include pre-programmed circadian rhythms.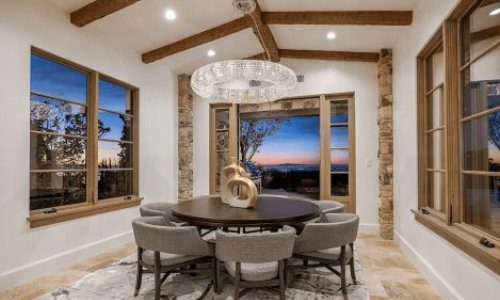 As a custom integrator, lighting is in demand. Effective communication, education and showcasing the value proposition of LED light fixtures in conjunction with integrative control systems are the keys to overcoming challenges and closing sales in this specialized market. Join us as we discuss the future of digital lighting and control with David Warfel from Light Can Help You and Patrick Laidlaw and Mark Moody from AiSPIRE.
Register Now! 
Dealers report they are proactively taking steps in terms of incorporating wellness into their business, but it is clear from the Deep Dive Study that most are still in the educational phase. Most say they are exploring the various technologies now via tradeshows, webinars, and contact with various vendors. Some have already adopted wellness into their marketing, while just over 13% of integrators say they have incorporated wellness into their showroom in some way.
Wellness Is Not Necessarily New
Wellness is a trend that has been on the radar of custom integration companies for years but seemingly always on the periphery to AV, control, security, networking and other disciplines that are in high demand. But the coronavirus has changed that dynamic.
With the vast U.S. (and world) population homebound, it has amplified the need for humans to experience nature. The term biophilia (literally meaning "the love of living things") has become more popular in recent years. Wellness is not a slick marketing term — it is literally grounded in science and nature.
---
---
Since the days of cavemen, human DNA has been wired to spend 90% of the time outdoors. Being outside is the reason humans evolved to have brows over their eyes to block the constant light from the sun. Only the past 200 years have humans switched to spending more time indoors than outside. That change has wreaked havoc with our natural cycles, or circadian rhythms, that technology can now help manipulate for the better.
But as noted, wellness is not necessarily a new trend. For several years, manufacturers such as Savant, Vantage, Lutron and others have pre-programmed human-centric lighting into their lighting controls with warm, rose-colored light in the morning to mimic the sunrise, followed by bright blueish light during the day, and followed once again glowing red and orange light to mimic the sunset.

The control of natural light has also been a common wellness offering by many integrators. Motorized shades have been commonly touted for their privacy and energy-saving benefits, but the allowance of natural light into a room at daybreak to gently awaken a person is actually a well-known HCL element.
Finally, many integrators are not alien to central vac, and among the key benefits of central vacuum systems for years is IAQ. While most dealers have focused on the convenience factor and the reduction in noise from central vac compared to conventional vacuum cleaners, the ability of powerful central vacuum systems to provide healthier air inside the home has always been a potential selling point for the traditionally profitable category.
If you enjoyed this article and want to receive more valuable industry content like this, click here to sign up for our digital newsletters!