Indoor air quality (IAQ) might be the slam dunk application in the wellness category for integrators. The coronavirus COVID-19 pandemic has brought the issue to the forefront among consumers. Custom integrators are poised to be the go-to resource in the category, thanks to Pure365, which recently partnered with the Azione Unlimited as the buying group's official wellness offering. The company has put together a good/better/best package of indoor air quality solutions for integrators, of sorts.
"Our platform is focused on integration of hardware and software that give integrators an IAQ solution to bring to customers. Our platform is brand agnostic… we seek out the leading products in each category of connected IAQ monitoring, controls and air filtration," says Michael Don Ham, CMO at Pure365.
"The World Health Organization (WHO) has classified air pollution as the greatest threat to human health," says Ham. He laments that despite that declaration, air quality has not garnered the attention it deserves.
"The problem is that it is invisible. When you are at home, you don't see the particulates in the air, you don't see mold growth and other things that impact health, so it is 'out of sight, out of mind,'" he notes. "So the solutions at Pure365 are aiming to make the invisible visible."
Ham says integrators need to be informing clients not just about the available solutions, but what they need to be careful of. He says selling IAQ is a multi-step process of education and solutions.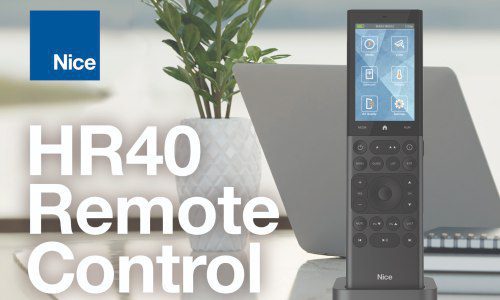 Remote controls continue to evolve at a rapid pace. The days of integrators providing remote controls simply for the TV have migrated to full home automation control of lights, shades, security, HVAC and audio/video in a single form factor. Join this free one-hour CE Pro webinar to hear from a panel of experts who will delve into finding the right remote that can effectively control all the subsystems in a home and empower consumers to customize the solution, while at the same time allowing integrators balance their service requirements.
Register Now! 
The Pure365 solution ranges from about $3,600 for a home with just one air monitor, one thermostat, one control device and one medical-grade air filter. However, most integrators are working in large homes that will require three to five air filters. That equates to a $10,000 to $18,000 sale. The indoor air quality system consists of:
Thermostats – Pure365 integrates with Ecobee now and in the future will integrate with Nest, Honeywell and Emerson Sensi.
Air monitors – Pure365 works with Awair, UHoo, Airthings and Foobot, all of which have open APIs for third-party controls. Each of the devices offers a different level of monitoring. Awair monitors temp, humidity, particulate, chemicals and CO, which are the five basic metrics of IAQ monitoring. Meanwhile, Airthings also monitors radon, which is the second leading cause of lung cancer. Finally, UHoo monitors nine metrics, including the ones previously mentioned, plus ozone, nitrogen dioxide and air pressure. These monitors retail between $149 and $329.
Controls – Pure365 is creating drivers for Crestron, Control4 and Savant. Integrators will be able to use thermostats from these manufacturers also.
Medical-grade filtration – The package includes high-end air filtration from Intellipure starting at $3,000 for one air handler for smaller houses. The price doubles for every air handler.
The package is designed to take action in the smart home, not just detect the air quality. For example, if the monitoring system detects poor air quality from pollen, it not only turns on the HVAC system but also alerts the homeowners to perhaps close the windows.
"We have created an iPad tool for integrators to educate them on air pollution. It includes information on studies from universities that discuss how technology can help reduce the impact of air pollution," adds Ham.
The company also has a network of HVAC contractors who are skilled in the installation of the medical-grade filters to partner with integrators.