Masimo (NASDAQ: MASI) has recently announced the launch of Stork, a home baby monitoring system. Its flagship solution, called Masimo Stork Vitals+, consists of a baby boot sensor, video camera and associated mobile app, with Masimo stating more configurations will be rolled out over time, and I'm left to wonder how far off we are from a firmly defined 'smart home healthcare' solution.
In describing the solution, Masimo notes that the boot is made from medical-grade silicone meant to conform firmly and gently around the baby's skin and comes in three sizes to ensure a good fit. The boots are even designed to grow with the baby up to 18 months old, providing reading on oxygen saturation, pulse rate and temperature.
The Masimo Stork system also comes with a 2K QHD-capable, high-resolution camera that also features night-vision and two-way communication through the camera. The camera also has sensors to report on room temperature, humidity and noise, with the Stork app acting as the main data hub.
"We designed Stork so parents and their babies can stay connected, when they can't be next to each other," says Joe Kiani, Founder and CEO of Masimo in a press release.
"Today's parents are technologically sophisticated and better educated about their babies than ever. They track their own health data and know how managing that data can help them understand more about themselves. With Stork, we bring them the highest quality data so that they can be vigilant and learn even more about their babies."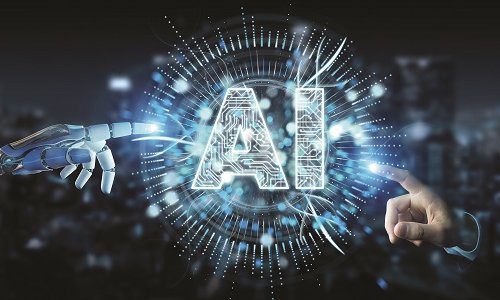 In an era where crime continues to evolve, relying solely on AI-based solutions proves insufficient in preventing sophisticated threats and false alarms. The webinar will emphasize the paramount importance of human judgment and intuition in tandem with AI technology to create a truly complete security solution. Our session will explore how Deep Sentinel's revolutionary approach combines the best of both worlds—advanced artificial intelligence and the presence of highly trained human guards. Together, these elements create an unparalleled level of protection for residential and commercial properties alike. Join our panel of esteemed lighting experts that will dive into why it's time for integrators to rethink their role in the outdoor lighting industry.
Register Now! 
A Gradual Entry of Health Monitoring into Consumer Electronics
Many integrators may already be familiar with Masimo from their high-profile buyout of Sound United, now rebranded to Masimo Consumer with its associated consumer audio brands such as Polk, Marantz and Denon, among others still operating normally under the Masimo brand.
For years, however, Masimo has been best known as a manufacturer of pulse oximetry and other noninvasive monitoring technologies for home healthcare environments. The buyout fits into an interesting trend in recent years of the home healthcare and health monitoring industries blending more and more with the home electronics and, to an extent, the custom integration industries.
Last year's CES featured Abbott, another prominent medical device manufacturer, as its keynote speaker and a presenter on the show floor for a new line of home monitoring devices. In more recent times, Best Buy, amidst struggling home electronics sales, has announced a partnership in deploying medical monitoring devices to low-risk patients in their homes.
In December 2022 the first fruits of Masimo's acquisition of Sound United come to fruition through the expansion of Denon's HEOS wireless multiroom audio platform to provide an "always-on" connection to the Masimo Health secure cloud.
How Far Off Are We from Smart Home Healthcare?
It is unknown now if Masimo has any plans for direct integrations with other smart home systems (CE Pro is awaiting a response regarding said question). Of course, that would then open the question of data security and how infant health data would be stored, a topic that hasn't quite been laid to rest ever since the first wearable devices were able to connect to the internet.
Given the company already has its own secure, online data storage in the form of the Masimo Health secure cloud on top of the Sound United acquisition and subsequent developments, news such as this really does just keep me wondering how far off we are from a full blown service or ecosystem dedicated to home healthcare.
It seems despite much of the intrigue and hype surrounding these developments within the industry, each new development serves more as a tease for a potential future rather than a continued erasure of the line.
For now, it is easy to see how something like Stork can play into those types of systems, especially as a potential security option, even adopting a appearance and interactivity similar to many modern day smart home security systems.
There is also the potential value to be had in a type of modular security element that can be deployed and removed as needed due to the limited time frame in which one would need a baby monitoring device.
The Masimo Stork system bundles range from $249 to $549 USD, with bundles are now available for pre-order in the U.S.; shipping to begin June 2023.
If you enjoyed this article and want to receive more valuable industry content like this, click here to sign up for our digital newsletters!