Vacuums might not be the first thing that comes to mind when thinking about indoor air quality and wellness, but they should be on the list.
The average person spends more than 90% of their time indoors. According to the EPA, indoor air quality is up to five times worse than outdoor air quality. Vacuums can be one of the biggest threats to healthy indoor air due to the recirculation of exhaust air. All the air that comes into a vacuum must come out somewhere.
In typical portable vacuums that air is exhausted into the living area. You can smell it or see the particles streaming in the sunlight, deteriorating indoor air quality. These particles can aggravate allergies and cause an increase in respiratory issues.
Central vacuum systems are the answer for improved indoor air quality. All the vacuumed dirt, dust and allergen particles are whisked through the network of tubing inside the walls of the home and deposited into the unit located outside the living area. No more recirculated dust particles and odors lingering in the air — only clean air to breathe.
And it's not just healthy; central vacuums are convenient, too. Retractable hose systems from H-P Products including Chameleon, Spot and Vroom allow every surface in the home to be vacuumed quickly and easily.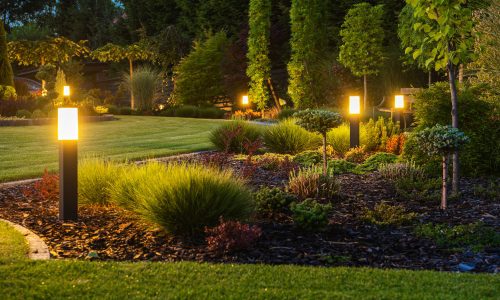 We are thrilled to present a lecture topic that delves into the connection between light and our surroundings, exploring how landscape lighting can transform a space from ordinary to extraordinary. Our keynote speaker, Janet Lennox Moyer, will share her extensive knowledge on the complexities of landscape lighting in design, commissioning, and maintenance and provide participants with the tools to identify good versus bad practices and techniques. Join us for an enlightening session that will unlock the secrets to success in landscape lighting design with one of the industry's most respected experts, Janet Lennox Moyer.
Register Now! 
"Central vacs have been around for a long time and we have always talked about them related to clean air, but today that means a lot more [in the era of coronavirus]," says Greg Calderone, vice president at H-P Products. "People used to believe 'what I can't see, can't hurt me' but we all know that is not true. When you use a portable vacuum, people don't realize that while are vacuuming, you are also expelling the air that you vacuumed. With that comes dust, dirt, particles, and you see that and you breathe that. A lot of people see that dust cloud that occurs when you vacuum your house."
He notes how some homeowners dust their furniture right after they vacuum, which seems completely backwards. Calderone says central vacuums are fundamentally different from portable systems in that everything that is vacuumed is removed from the room, including the dirty air.
Homeowners want products that contribute to the overall wellness of their homes and lives. Integrators want products that are easy to install and offer a good profit margin. H-P Products can show you how central vacuum systems are the perfect product for both.
If you enjoyed this article and want to receive more valuable industry content like this, click here to sign up for our digital newsletters!