Google Nest is moving into the wellness arena for the first time with a new sleep tracking feature in its second-generation $99 Nest Hub display product.
According to a blog on the Google Health website, the new Nest Hub has what is called Sleep Sensing that uses Motion Sense to analyze how the person closest to the display is sleeping, based on their movement and breathing — without a camera or wearable. Sleep Sensing can also detect sleep disturbances like coughing and snoring, or the light and temperature changes in the room with Nest Hub's built-in microphones and ambient light and temperature sensors, so users can better understand from a wellness standpoint what is impacting their sleep, says Google.
According to Ashton Udall, product manager at Google Nest, "Every morning you'll receive a personalized sleep summary on your display, or you can view your sleep data anytime on the Nest Hub by asking, "Hey Google, how did I sleep?" Sleep Sensing can also connect to your Google Fit app on Android and iOS devices, so you can see your sleep summary alongside your other health and wellness information."
Google Nest Hub Wellness Features Include Sleep Tracking
Udall explains that the Google Nest Hub will also help users sleep better, expanding its wellness capabilities. The Sleep Sensing technology provides tailored bedtime schedules and personalized suggestions developed by a team of sleep scientists and using guidance from organizations like the American Academy of Sleep Medicine.
"Compiled after several nights of analysis, these suggestions point out notable aspects of your sleep, educate you on why they're important and provide suggestions to improve," he notes.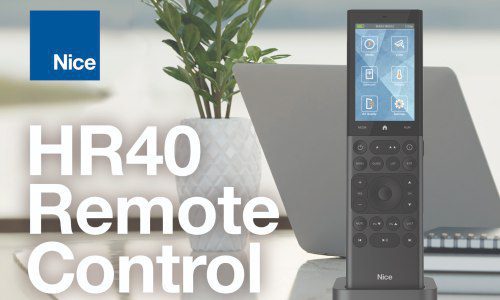 Remote controls continue to evolve at a rapid pace. The days of integrators providing remote controls simply for the TV have migrated to full home automation control of lights, shades, security, HVAC and audio/video in a single form factor. Join this free one-hour CE Pro webinar to hear from a panel of experts who will delve into finding the right remote that can effectively control all the subsystems in a home and empower consumers to customize the solution, while at the same time allowing integrators balance their service requirements.
Register Now! 
The Sleep Sensing wellness technology is optional and has privacy safeguards in place. The Google Nest Hub has a visual indicator on the display to inform the user if the wellness technology is activated. The Motion Sense only detects motion, not specific bodies or faces, and coughing and snoring audio data is only processed on the device — it isn't sent to Google servers, according to the blog. Users can also disable the microphone on the Nest Hub if they choose. Users can review their sleep data and there are no ads placed via the system.
For now, the Sleep Sensing wellness option is free as a "preview" in the new $99 second-gen Nest Hub. No word on how much Google plans to charge for the service once the preview is over.