According to TechTalk panelists Michele Turner and Gene Lanois of Google Nest, the connected home industry is booming.
During its CEDIA Expo TechTalk, Google Nest mentioned one key statistic that set the tone for the rest of the presentation: According to Parks Associates, 43% of US broadband households intend to purchase a smart home device in 2019.
And yet, homeowners are looking for more than gadgets. Instead, they are seeking a helpful home, with products that work seamlessly together without added fuss or installation headaches. This is where integrators come in.
Instead of focusing on the latest and greatest gadgets and gizmos to sell to customers, it may be wise to consider placing more emphasis on proper setup in order to make a sale.
Convenience is Key
According to Google Nest, consumers have moved away from wanting to install smart products themselves and now would prefer an expert set things up for them. Turner speculates this is due to the relatively low cost of many of these products combined with the convenience and expertise pro installers provide.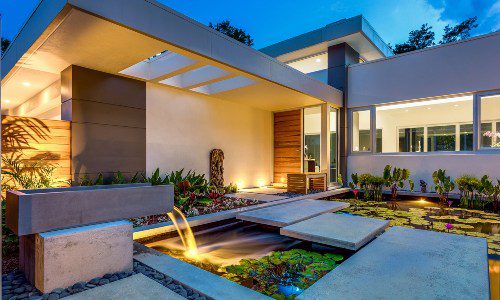 Landscape and architectural lighting create a magical and elegant ambiance for homeowners. The outdoor lighting industry has always been a phenomenal one and continues to grow in popularity. Now is the ideal time to learn more about this rapidly growing and highly profitable industry. Join our panel of esteemed lighting experts that will dive into why it's time for integrators to rethink their role in the outdoor lighting industry.
Register Now! 
Turner says the average customer has upwards of 10 to 20 devices in their homes, and "if these things don't work together well, you don't have a helpful home. Getting that right is hard!"
What can integrators do to "prove their worth" to customers and gain a sale? One key aspect is simply talking to customers about their activities and preferences and setting up their system accordingly with routines and stitched together commands. While that may sound obvious, many customers don't want to take the time to learn the complex commands and capabilities of their smart products.
Additionally, both Turner and Lanois agree that tapping into the growing senior citizen market is another huge opportunity for CE pros. This demographic is slowly gaining interest in smart technology, and the addition of Google Voice Assistant integration in more products than ever helps quell some concerns these customers traditionally have surrounding ease of use.
Check out the video above to hear the full Google Nest TechTalk recorded live during CEDIA Expo 2019!
If you enjoyed this article and want to receive more valuable industry content like this, click here to sign up for our digital newsletters!