URC has been putting its dealers in "Total Control" of whole-home automation systems for customers for a while now, as its acclaimed platform moniker suggests.
At the CEDIA Expo Virtual Experience (register at cediaexpovirtual.com), being held Sept. 15-17, the company will continue to highlight how integrators can empower their clients with control conveniences and comforts – and how those clients are more than just homeowners these days.
Integrator attendees checking out the URC CEDIA Expo Virtual booth (head to urc.cediaexpovirtual.com) can expect to find new introductions into the Total Control 2.0 smart home ecosystem to meet even more homeowner requests.
"We have a number of new products we're going to highlight and show, and we're going to focus as usual on our core competency – control. Show off our interfaces, show off the benefits and all the extra things you can do that we feel makes it stand out and be best-in-class," says Lee Rambler, director of sales, URC.
URC HDA Products Add to Audio Distribution Abilities
Among the new wares, URC (which also just launched its new website) will feature its new High-Definition Audio (HDA) solution that brings high-res audio distribution into the Total Control mix.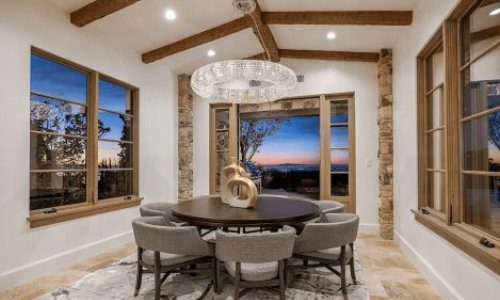 As a custom integrator, lighting is in demand. Effective communication, education and showcasing the value proposition of LED light fixtures in conjunction with integrative control systems are the keys to overcoming challenges and closing sales in this specialized market. Join us as we discuss the future of digital lighting and control with David Warfel from Light Can Help You and Patrick Laidlaw and Mark Moody from AiSPIRE.
Register Now! 
"That has a ton of new features that is kind of a departure from the regular old distributed audio thought process," Rambler says.
"A big part of what we do is let dealers do more jobs and give them the ability to do things they can't get elsewhere, and we're carrying that through into our audio line that we're adding in some features that we've never really had in this channel before."
Rambler explains that in the past implementing options such as microphone mixing and ducking (lowering/muting a channel to allow other audio to play, like when an intercom needs to be heard while music is going on), integrators would have to use an external DSP and tie things together independently.
"We're actually building that into our new audio line," he enthuses. "As well as a higher-resolution audio than anything else on the market. So real high-performance, extra features … and much like a lot of our line, we're offering dealers a much higher opportunity for profit levels."
More Features Fit Well with Resimercial Movement
The expanded feature sets speak to the resimercial/light commercial use cases that Rambler says URC dealers have been addressing more and more over the past several years. The company's audio products were always good for residential, he notes, but needed more robust feature sets required of many resimercial and light commercial projects, leading dealers to deploy DSPs from other brands.
"We had modules for all those pieces, but it was multiple pieces and it tended to not be as profitable for dealers," he notes. "So we found that for as much growth as we've had in that channel, we wanted to address that audio market."
The greater capabilities will help URC dealers do more jobs and continue branching into more vertical markets, Rambler says.
He adds that in the URC CEDIA Expo Virtual booth, the company will really focus on moving that needle with its one-on-one chats with dealers more so than, say, trainings and product literature, which will be linked for them to what's available via the company's website.
"More importantly, we want to start a dialog with dealers, we want to have the beginning of a conversation," Rambler says, "and from there we have a really strong support team both with sales and technical support in the field for every territory – as well as our award-winning service department centered in our headquarters in Harrison, N.Y. – that we want to continue the conversation outside of [CEDIA Expo Virtual].
While the CEDIA Expo meetings will provide a great impetus for chatting with dealers, Rambler expects conversations to continue beyond the tradeshow as integrators are introduced to how URC can help them bolster their businesses.
"We get an idea of, does this have any kind of application or fit for the dealer, and from there we let them have a deeper conversation with our external team after the fact," he says.
If you enjoyed this article and want to receive more valuable industry content like this, click here to sign up for our digital newsletters!