Last week news broke that Alexa, Amazon's renowned voice assistant, was a failure. That may sound weird and cruel given it's popularity, but according to reports Alexa has and continues to be a massive loss for Amazon. Now, for a company valued at $900 Billion USD, $10 Billion bled in a year is not the world-shattering loss it could be. However, it has been enough to see the team over at Alexa receive its fair share of layoffs as part of the ongoing tech slump.
What's noteworthy is that Amazon isn't the only big-name voice assistant facing troubles. A month earlier, Google decided to scale back development of its own voice assistant amid financial struggles. Like Amazon, the company had expected that the assistant would make huge returns by monetizing interactions, and like Amazon, that never came to fruition.
Apple's attempt with Siri didn't fare much better. Choosing to sell Siri devices at profit, the business model was more sustainable, but not enticing enough for consumers to buy into like the others. Many consumers were simply content to keep Siri on their phones as a result.
Failure in technology is to be expected. But considering the overwhelming popularity of voice assistants at the start combined with their considerable presence in homes to this day, it is surreal to think such a widely used device could potentially lose support in the coming months.
It's Past the Honeymoon Period for Voice Assistants
Siri was the first mainstream voice assistant in the American market, and that was back in 2011. In 2013, the movie 'Her' debuted, showcasing a storyline where a main falls in love with his voice assistant—an insightful look into the potential human-AI relationships that could develop as voice assistants progressed in their functionality. Next year, Alexa debuted to massive sales.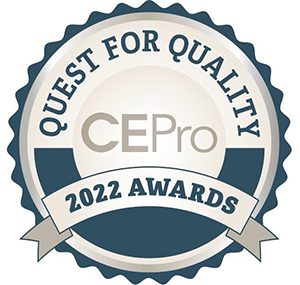 CE Pro urges integrators to recognize their suppliers that go above and beyond to deliver premium support and service. Cast your vote today to recognize the services (not the products) from your favorite manufacturers and distributors.
Cast your vote today!
It was a golden age of cultural opinion for voice assistants. The boundless optimism people still had for Silicon Valley was still glistening over the hills. Just imagine, many people thought, where the next decade will take us.
To their credit, voice assistants have progressed considerably, although the average user never grew out of those initial use cases. To this day, the dominant interaction with Alexa or Siri is to check the weather or make a phone call, if users haven't fallen off from using the device entirely, and it's likely to stay that way for two major reasons.
Jokes about the earlier models being unable to recognize commands, while being outdated, still cement in public opinion this idea of a clunky interaction being the norm. The biggest issue that haunts these devices, however, is the matter of privacy and data harvesting.
After scandals where companies were found to be recording, monitoring and even distributing interactions with devices, consumers clammed up. Why would anyone want to make a purchase with a voice assistant if it potentially meant their information was going to be seen by any number of people. The notion of privacy with these devices is such that even when they're turned off, they're still listening in the minds of the average consumer.
The End of an Era?
While it would be easy to label the billion-dollar losses of this technology as an abject failure of the entire concept I think it's just an issue of use. Voice assistants as a mass marketable, standalone product in the home seems more like a novelty than anything else at this point, especially with the way consumers are choosing to use them.
Rather than being a digital butler/record keeper for everyone, voice assistants have found a different value, and it's one that has already begun to see substantial success: voice control. As a means of adding voice input to other technologies, voice assistants have become borderline invaluable. There are few interfaces as intuitive as speech so in terms of delivering comfort, convenience and accessibility, something a smart home strives for, voice assistants have become kings and queens.
As a living-in-place tool, voice assistants are absolutely essential, and Amazon themselves are aware of this. Even as the company is pairing back on Alexa in some respects, it just expanded Alexa services for senior care facilities. Earlier this year the company held a contest that would award over $45,000 in prizes to developers creating specific senior living applications for Alexa.
Meanwhile, Josh.ai, while not associated with senior living, has settled into the niche of voice control and home automation very handily. One look at the company's about page and you can see. "Josh is a voice-controlled home automation system."
Only once does the company ever mention it as an 'assistant' on its site, and given how particular it has been in marketing its privacy policy, I'd be willing to bet that was a conscious decision. Its approach to voice control and home automation has been seen as a differentiator among its competitors because it sidesteps a major stigma tied to voice-anything and reinforces the dominant use case for the product.
The Future of Voice Lies in Control and Automation
Amazon, Apple and Google certainly commanded the market to start, and, despite the revenue losses on two ends, they still command majority share. However, given those losses, it's hard to envision the current sales approach to Alexa and Google Voice to continue, especially in the face of a potential recession. The 'sell at cost' approach can't reasonably continue without a miraculous development.
Even then, Apple showcased the shortcomings of a sell at profit model to the average consumer. Josh's success in that respect is a result of the quality of its product, marketing and the fact that it operates in a market where the customers have far more money to spend on a control system for their products.
I wouldn't be surprised if that success ends up becoming a model for these other companies who already have a footprint in the smart home market. With a retooling and rebranding of their product, I could easily see the three voice assistants being reintroduced into their respective ecosystems as cost-effective options for automation.
They already act as cost-effective automation tools right now to considerable success, it's just the price is not right for the manufacturer, and it will likely take a rebranding or a considerable retooling of the product to get consumers to warm up to a higher price point.
For the time being, however, the status of consumer-grade, DIY voice assistants seems a little shaky. Apple seems somewhat comfortable with its present status, but it's difficult to see what direction Amazon and Google will go to shore up losses on their offerings. There is potential that professionally delivered voice control and automation will rise in the wake of this slump as many of the most prominent use cases for voice lean into professional offerings, but only time will tell.