Savant is one of the few companies serving the custom installation market with all three elements of the lighting space: lighting controls, motorized shades, and lighting fixtures. On the fixture side, Savant is unique because it has partnerships with high-end companies like USAI, while also owning the Cync by GE entry-level family of products, which includes everything from smart bulbs to lighting controls to cameras and thermostats.
Angela Larson, senior vice president of customer operations at Savant, says even more is coming.
"We introduced back in May our new Cync solution, which is an entry-level platform focused on smart bulbs. Box dimming and switching was a great way to enter the market but, as the product evolves, you will see us beginning to add more smart home elements like cameras to the offering and being able to kind of flesh that system out at the entry level so dealers can get all of their jobs with some type of lighting intelligence. And I am very excited to see that line in grow with the addition of an entry-level fixture that is really going to be meaningful," she hints.
Larson says that entry-level lighting fixture solution from Cync will be ideal for homebuilders and other clients.
On the luxury end, Savant also recognizes the need for beautiful keypads that are going to be specified by integrators and designers as a desirable interface.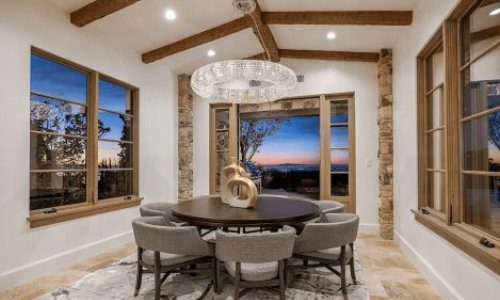 As a custom integrator, lighting is in demand. Effective communication, education and showcasing the value proposition of LED light fixtures in conjunction with integrative control systems are the keys to overcoming challenges and closing sales in this specialized market. Join us as we discuss the future of digital lighting and control with David Warfel from Light Can Help You and Patrick Laidlaw and Mark Moody from AiSPIRE.
Register Now! 
"So we introduced our Ascend keypad line. It's now on pre-order and will be shipping by the end of the year. We also introduced as a component of that a brand new kind of installation tool that is a keypad with a built in DMX controller. That idea of a fixture that's digitally addressable is really important in this residential lighting space, and to make digitally addressable lighting control easier to install, cheaper and less expensive to put on a project is going to be important," says Larson.
Ease of installation is also key to Savant's Daylight Mode offering in lighting controls.
"Daylight Mode is a super compelling thing to showcase to a homeowner in a demo of what would it be like to live with lighting that matches the pattern of the day, both for convenience and for well being. Also, though, the ability for the integrator to make their jobs and their programming easier has been one of the most overwhelming feedback points for us," she notes.
Daylight Mode is pre-programmed into the controls by Savant, taking the task off the shoulders of the integrator.
"It's like magic," exclaims Larson.
Savant's New Inception Exposed Roller Shades
Lastly, in the shade category, Savant was bold when it introduced exposed roller shades partnering with J Geiger a few years ago. Today, according to the recent 2021 CE Pro Lighting Deep Dive Study, 28% of all shade projects last year included an exposed shade.
Larson says Savant's goal is to make exposed roller shades easer to install, not just look good. To that end, Larson says Savant will be launching this upcoming winter a new line of shades called Inception.
Overall, Larson is bullish on every aspect of the lighting business for integrators right now.
"The more intelligent a light fixture gets, the more that fixtures and controls are an integrated solution. That's what integrators are facing today. You've got fixtures hitting the market that are tunable, color controlled or digitally addressable. That's going to continue to drive integrators more into the lighting market space," she predicts.
If you enjoyed this article and want to receive more valuable industry content like this, click here to sign up for our digital newsletters!