Shade controls continues to be a growing category within the custom integration space, and recently Legrand rebranded its division as Legrand Shading Systems to encompass both residential (from its QMotion name) and commercial markets. What's in store for integrators?
Amy Hahne, vice president & general manager, Shading & Residential Controls at Legrand fielded questions from CE Pro addressing motorized shade controls, trends, opportunities, sales and more.
Can you highlight some factors that went into the decision to rebrand from QMotion to Legrand Shading Systems?
First, it opens the selection available in our commercial-grade line to our residential dealers, of which includes specialty solutions such as skylight, bottom-up and cassette shades. It also expands the fabrics and color options available to them. Second, we can drive more specification for our shading and lighting products from architects and lighting designers. Finally, as a singular, well-known, international brand, we can focus our resources on investing in brand awareness and education that will equip dealers to take advantage of new project opportunities.
What trends are you seeing in the residential shading category?
One is the design community's desire to integrate more sustainable fabric options. Sustainability is a responsibility and opportunity shared across the Legrand brand. Many shading fabrics are not recyclable, and those that are, are incredibly expensive. We are exploring more eco-friendly options that are just as beautiful but more affordable that we plan to launch this year.
We're also seeing consumers rely less on grid connectivity and more on solar, battery backups, and generators. For dealers, this translates into needing to have to wire/segment the home loads differently than perhaps they've done in the past.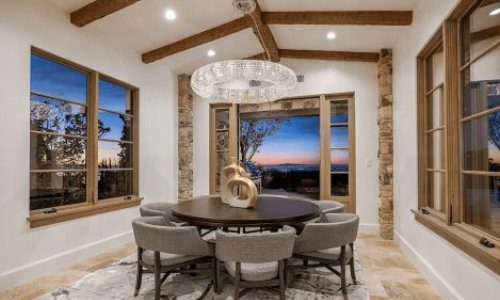 As a custom integrator, lighting is in demand. Effective communication, education and showcasing the value proposition of LED light fixtures in conjunction with integrative control systems are the keys to overcoming challenges and closing sales in this specialized market. Join us as we discuss the future of digital lighting and control with David Warfel from Light Can Help You and Patrick Laidlaw and Mark Moody from AiSPIRE.
Register Now! 
Another trend is occurring in the evolution of LED lighting fixtures control, which is producing an increasing number of different options available. Unfortunately, consumers are taking it upon themselves to replace incandescent with LEDs, which sometimes wreaks havoc on lighting control systems because of incompatibility and cheap products on the market with poor performance.
Dealers should work with a lighting company, like Vantage, that does stringent testing to ensure compatibility and supports a variety of fixtures, such as 0-10v, DMX and DALI control.
Lastly, with the shift to remote working, it's more important than ever to have products that enhance occupants' well-being. As a result, the integration of home control, shading, and lighting technology is becoming a must. Opportunities in human-centric lighting systems will flourish, as those working from home desire lighting options that adapt with their needs throughout the day.
How is Legrand responding to customer and interior designer demands from window treatments and lighting?
We're continuing to push the envelope in the control of light in a space. To make it even simpler for designers to achieve their objectives, we launched our LHUMAN human centric light system last year.
It integrates lighting controls, motorized shading, and color-tunable light fixtures to harness natural light when it's available or render it artificially when it's not. In this way, the lighting environment can be tailored so occupants feel more productive, relaxed, or can achieve a desired ambiance. It leverages our wide selection of motorized window shades, which are available in hundreds of colors, textures, opaqueness, and accessories to fit any home's style.
They can be programmed to automatically raise and lower at any time of the day, which can be controlled alongside lighting with the same touchscreens and Vantage keypads.
To mimic daylight artificially inside, we're deploying tunable white lighting technology and partnering with a growing list of light fixture manufacturers. This is the first frontier for using this technology.
Unlike tunable color lighting, which has been used in the residential market as novel accent such as over a bar, for example, tunable white has applications in all areas of the home.
With LHUMAN, it does all the work — automatically adjusting a home's light throughout the day, fully synchronized to the natural daylight from the sun — while allowing users to easily make changes on the fly with preset scenes that deliver the appropriate color temperature and intensity to meet their current activity, need or mood.
Are you seeing many residential Legrand dealers cross over into commercial/resimercial motorized shading opportunities?
Absolutely, which is reflective of our newly consolidated brand. We're seeing dealers cross over into multiple dwelling units, like apartments or condos as well as hotels. These applications are the easiest places for a resident dealer to tap into commercial opportunities because each one is like a little closed residential environment, unlike office tower, college, or a hospital.
However, with our commercial-grade products now available to them, dealers definitely have more growth opportunities in those verticals. They don't have to stay in the residential lane.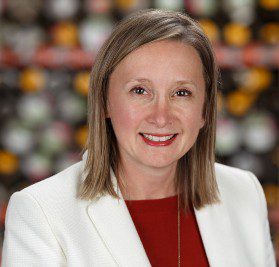 What are some ways Legrand supports integrators in the category with sales & marketing, demo kits, etc.?
Being in the luxury space, we want to equip our dealers with tools that are of the caliber to suit that kind of buyer. We, as humans, are inspired by great design.
In this industry, it's so easy to get caught up in the nuts and bolts of what technology can do when customers are attracted to beautiful presentation and design first. So, we stepped back and asked ourselves, "How do we elevate the experience that our dealers bring to their customers?"
One of our strengths at Legrand is industrial design, and something that's very apparent in some of our showrooms around the world.
Our showroom in Paris, for example, is very much influenced by the design world that's just outside their doorstep. Customers there see our basic light switches and outlet options presented as if in a jewelry store.
Inspired by this approach, we invested in how our products are not only showcased in showrooms but also in our travel demo kits, shade bracket kits, and fabric books.
We hired an industrial designer who re-engineered them to create a luxury, high-end sensory experience for customers to get excited about. They can touch and feel the keypad and fabrics. They can see the keypad light up and the back lit engraving.
They can play with all the options, seeing the design and beauty of the product —not just the software and functionality behind it. We also just relaunched our Vantage app to be much more homeowner friendly, further elevating that experience.
What can integrators expect to see on the Legrand Shading Systems and Vantage roadmaps in 2022?
Meeting the needs of our design communities is really driving our roadmap for the rest of 2022. On the shading side, we recently launched our Designer Series Decorative Brackets and Hembar Endcaps. We also will debut a new collection of European fabrics that add some panache as well as some eco-friendly options, underscoring our commitment to sustainability in this category.
We will continue to evolve the LHUMAN human-centric lighting options with deeper fixture integration so it's even easier and faster to manipulate lighting and shades together. For Vantage, we will be enhancing voice integration and the app experience. Exciting innovations are on the horizon!
If you enjoyed this article and want to receive more valuable industry content like this, click here to sign up for our digital newsletters!