iPad docking specialist iRoom iO was enthusiastic back in September at CEDIA Expo Virtual about the impending new Apple iPad Air 4 release, noting it would be ready with a solution when the time came.
Well, the time is now, as iRoom iO has officially announced its new docking station options compatible with the iPad Air 4. It's the latest innovation in the company's efforts to provide customers peace of mind for future-proofing support for whatever Apple iPads come next, according to iRoom iO.
The iRoom iO store-charge-control-connect features enable secure and instant access to information and content in residential and commercial venues and applications, the company explains.
iRoom iO's five docking stations that support the iPad Air 4 come in a variety of form factors to suit plenty of customer environments – the compatible roster features the iTop USB-C Tabletop, iTop USB-C OnWall, touchDock motorized InWall dock, fixDock and surDock fixed InWall and OnWall docks (with the iPad 11 version of the touchDock, fixDock and surDock supporting the new iPad Air).
"We are an Apple certified manufacturer with the highest level of license you can have, so we're truly partnered up with Apple and today's news of the brand new iPad Air benefits us big-time," Chris Lehnan, general manager of iRoom iO North America had said during CEDIA Expo Virtual, adding that the company would have solutions "ready to go pretty much out of the gate."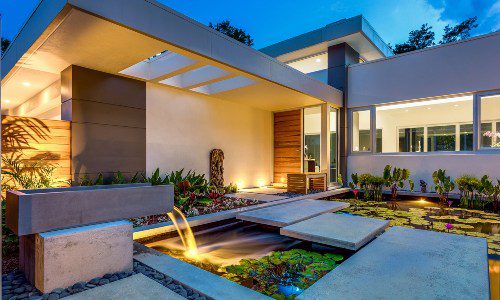 Landscape and architectural lighting create a magical and elegant ambiance for homeowners. The outdoor lighting industry has always been a phenomenal one and continues to grow in popularity. Now is the ideal time to learn more about this rapidly growing and highly profitable industry. Join our panel of esteemed lighting experts that will dive into why it's time for integrators to rethink their role in the outdoor lighting industry.
Register Now! 
'Tricked Out iPad Docks' Serve Latest Apple iPad Air
The new iRoom iO flagship touchDock motorized InWall docking station, made with scratch-resistant tempered glass, fits all iPads 10.2 inches and larger. It offers code-protection and motorized removal of the iPad when mobile use is needed, iRoom says of its convenience and security.
Meanwhile, the company's popular iTop OnWalland touchDock provide premium aluminum and glass exteriors, and the iTop OnWall is a universal surface-mount wall docking station for all current iPad models and sizes. It has a built-in control processor and touch keypad on the glass front plate, comes in 10 color combinations and offers lightning or USB-C connection.
"We have got InWall, OnWall, Tabletop … basically the most tricked out iPad docks you've ever seen," Lehnan enthused during CEDIA Expo Virtual.
"Like everybody else, we hold the iPad and charge the iPad, but in a lot of cases the iPad is going to be removable and we've also got security mechanisms in place to make sure the iPad isn't getting ripped off," he added, explaining the iRoom iO motto of store/charge/lock/connect. "And of course connect means you can integrate the iPad dock with your control system and clean up wall clutter by not having to have separate keypads right next to it."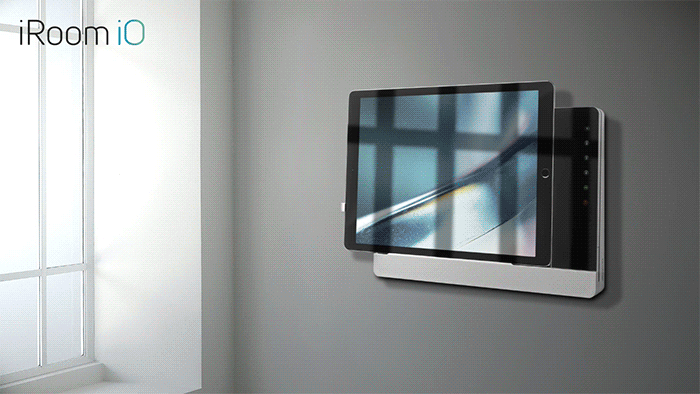 And not only can integrators make the walls nice and clutter-free, they can use new color combinations iRoom iO introduced this year (mainly for iTop OnWall and iTop Tabletop) to provide some wow factor on those walls and cater to myriad customer aesthetic needs.
"We've got 10 different color combinations, which means that the designers and architects and visual people – whether it be in a residential or a commercial application – can really get personalized and get the dock to fit the décor," Lehnan says. "Between the five different aluminum colors and two different glass colors we've got those 10 combinations."
If you enjoyed this article and want to receive more valuable industry content like this, click here to sign up for our digital newsletters!