As the new year dawns, it is always a good time to conduct an internal gut check on your business. Every year brings new challenges but there are basic support mechanisms for your business that need to be reviewed on a periodic basis.
Security legal expert Ken Kirschenbaum of Kirschenbaum & Kirschenbaum and columnist for CE Pro's sister publication Security Sales & Integration offers these 9 important resolutions that every integration company should explore as you start our on the journey for 2020.
1. Update Your Contracts
Any integration company that is using the same contract since 2018 should take a look. As technology changes, your contract will likely need revisions related to services, laws and court cases.
"Your contracts are the most important asset you have in your business. It's your contract that will protect you from liability and build equity in your business. Your goal for 2020, and every year, should be significant RMR growth," says Kirschenbaum.
2. Add DIY Products to Your Mix
"You should consider adding the many DIY products to your sales promotions and marketing," advises Kirschenbaum. "It's really not whether you should be offering these products, it's which products should you be offering. You can combine the DIY systems with your professionally installed systems or sell them as standalone."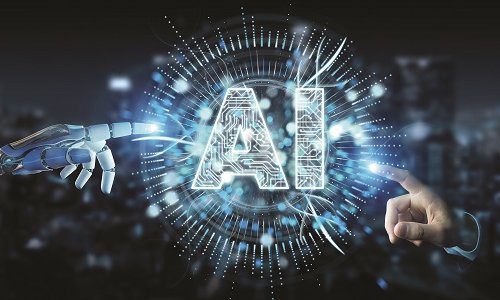 In an era where crime continues to evolve, relying solely on AI-based solutions proves insufficient in preventing sophisticated threats and false alarms. The webinar will emphasize the paramount importance of human judgment and intuition in tandem with AI technology to create a truly complete security solution. Our session will explore how Deep Sentinel's revolutionary approach combines the best of both worlds—advanced artificial intelligence and the presence of highly trained human guards. Together, these elements create an unparalleled level of protection for residential and commercial properties alike. Join our panel of esteemed lighting experts that will dive into why it's time for integrators to rethink their role in the outdoor lighting industry.
Register Now! 
He notes that customers generally do not have the sophistication to select or install most of the DIY products out there, which creates an opportunity to add services on top of the installation of this low-cost equipment.
"There are many different security related services you can provide, intrusion, fire, CCTV, home automation and video streaming to name a few. It's time to consider the DIY market, particularly if that market won't infringe on your traditional sales and if you train your salespeople properly the DIY products will enhance your sales, not detract from them," he adds.
Kirschenbaum also advises hiring an electrician or forming a strong partnership with one.
3. Check Your Insurance Coverage
"Not all insurance companies are the same and not all premiums are equal. You need to have confidence in how your carrier handles your claims. The last thing you need is aggravation from your carrier's claims department when you have a claim. You want to be sure your E&O coverage is current and sufficient," says Kirschenbaum.
"Take some time to evaluate your life, health and disability insurance needs and be sure to look for competitive pricing. If you have young kids be sure to load up on term life insurance. It's cheap and your family will be protected. How much? At least $1 million per beneficiary, so a wife and two kids is $3 million. If you're under 40 years old, you'll be surprised how cheap the insurance is. And get it while you're healthy. It may not be available if you have health issues."
4. Consult with Your Tax Advisor
"If you are still conducting business in your own or an assumed name, you need to incorporate; do it now. You don't want to continue to invite personal liability for your business activities. I recommend a business corporation, sub chapter S election, and despite some accounting advice to the contrary, elect to be on a cash basis," advises Kirschenbaum.
5. Check Your Business License
"Make sure your license to conduct your business is active and up to date. If you are a qualifier for someone else's business then make sure you have a Qualifier Agreement in place. Don't be foolish to take on that responsibility without an agreement. And if you're the business owner and not the license holder you need the Qualifier Agreement too so that you can be more comfortable with the arrangement with the license holder," says Kirshenbaum.
"Be certain you know all of the licensing requirements in all of the jurisdictions you do business. It's not enough to get the license. There are all kinds of regulations that go along with that license, many of which affect your employees. Be license compliant and avoid heavy fines and possible suspension or loss of your license."
6. Review Your Account Receivables
"It is essential to stay on top of your receivables. You may need to become more aggressive with your collection efforts and procedures," he recommends. That advice is especially true as more integrators delve into RMR-based businesses with service agreements.
7. Develop Your Exit Strategy
"If retirement or the sale of your business is remotely in your future, start thinking of an exit strategy now," he says. "Be mindful of tax consequences. If transition to family members is your plan, then perhaps you need a Trust and should start transferring stock to that Trust or to your kids now. If you think you might sell, then you need to start running your business like a business. In either event, you should be increasing your RMR under contract."
8. Try to Pay Down Debt
It sounds simple, but it is worth repeating. "Manage your business to operate within its means. That's sound advice for your personal finances as well. Working harder and making better sales decisions is the best way to raise money," he notes.
9. Review Your Suppliers
"Make sure you are getting the best deal from your suppliers," says Kirschenbaum. "If you pay your bills you have a right to be demanding. Affordable services are available from reputable suppliers; you don't have to continue dealing with suppliers that are not responsive to you."
If you enjoyed this article and want to receive more valuable industry content like this, click here to sign up for our digital newsletters!