Say "Hello" to Hi Solutions, a newly formed publicly owned company that is aiming to make a significant impact on the smart home industry with a national rollup strategy. The company's compelling plan is to create a nationwide network of custom integrators serving a wider market demographic with a flexible, highly personalized and experience-driven offering.
To achieve that goal, Hi Solutions seeks to acquire integrators "in every city that has an NFL team" within the next 2 years and set those integration firms up to thrive with a flexible packaged smart home solution combined with a solid recurring monthly revenue (RMR) income stream.
Aiming for Affordability, Hi Solutions Seeks a Broader Customer Base
Indeed, Hi Solutions' business model is capitalizing on several existing market trends. First, the company's flexible solution addresses the needs of the very high end of the market through the under-served mid-market clientele.
As industry-watchers know, custom installers have continued to gravitate their businesses almost exclusively to serving the luxury side of the market for the past several years. Hi Solutions believes that a professionally installed smart home system has become more affordable for a wider range of U.S. households who are not DIYers.
As such, Hi Solutions aims to target this wider addressable market gap by working closely with both homebuilders, designers, architects as well as marketing directly to consumers to create greater awareness of what is available to them.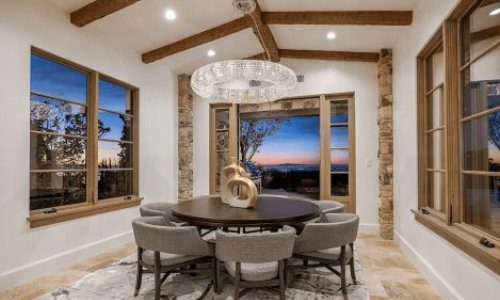 As a custom integrator, lighting is in demand. Effective communication, education and showcasing the value proposition of LED light fixtures in conjunction with integrative control systems are the keys to overcoming challenges and closing sales in this specialized market. Join us as we discuss the future of digital lighting and control with David Warfel from Light Can Help You and Patrick Laidlaw and Mark Moody from AiSPIRE.
Register Now!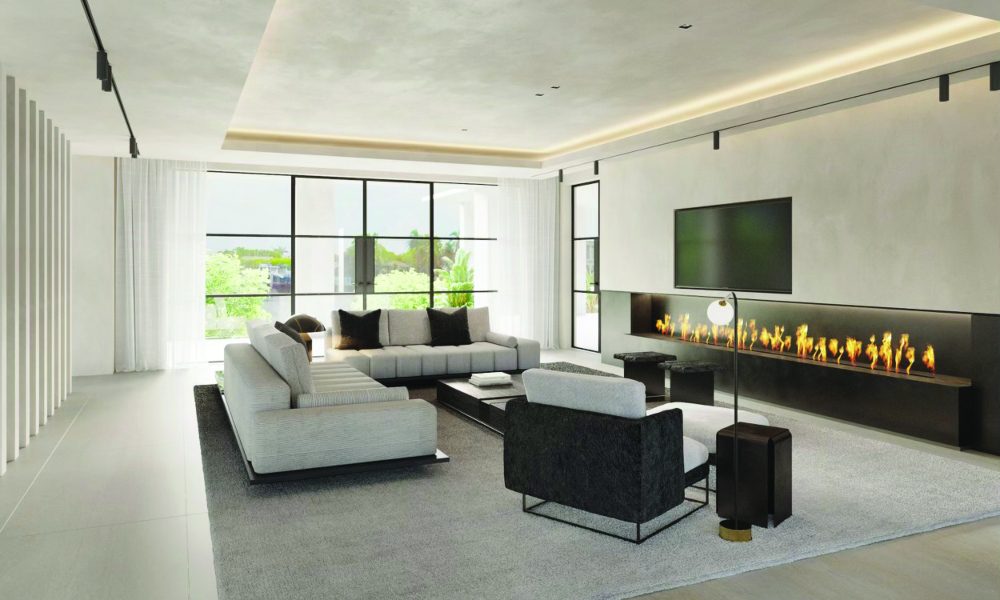 Second, there is still no national smart home player with an established brand name serving this wider market. Yes, Bravas has created a solid cadre of high-end custom integrators in 14 cities across the U.S. focused on high-end installations.
On the volume side of the business, both ADT and Vivint Smart Home have expanded beyond their security-based roots to offer somewhat substantial home automation solutions with low-entry-level price points built around solid RMR. So, the lack of a go-to mid-market national brand remains an opportunity for a company like Hi Solutions.
Third, while the percentage of revenue coming from service agreements and monitoring contracts is eking upwards for the typical custom installation company, it still pales in comparison to RMR-based businesses like the security industry.
Hi Solutions aims to find that right balance between upfront money from customers for installations and ongoing service fees using a service app called "Higgins". The resulting business model creates an RMR service component that can feed cashflow to integrators.
Catering to the 'Everything From Home' (EFH) Lifestyle
So, what makes Hi Solutions different from other companies that have aspired to have a coast-to-coast presence? The company has built a flexible solution dubbed the Autonomous Home™ that supports its AI-powered customer monitoring, care, and support engine. Hi Solutions cleverly calls this an enhanced way to reduce stress and improve productivity for the "Everything From Home" (EFH) lifestyle.
So where is the funding coming from for the company's growth strategy? Hi Solutions, which uses the tagline "the Smarter Home Company," recently announced it had successfully completed an equity exchange with RC-1, Inc. to proceed to become a public company as it looks to build a global provider of technology solutions for home users and enterprise customers with virtual knowledge workers. The equity exchange means Hi Solutions, is a publicly owned company, although public trading of the stock has yet to begin.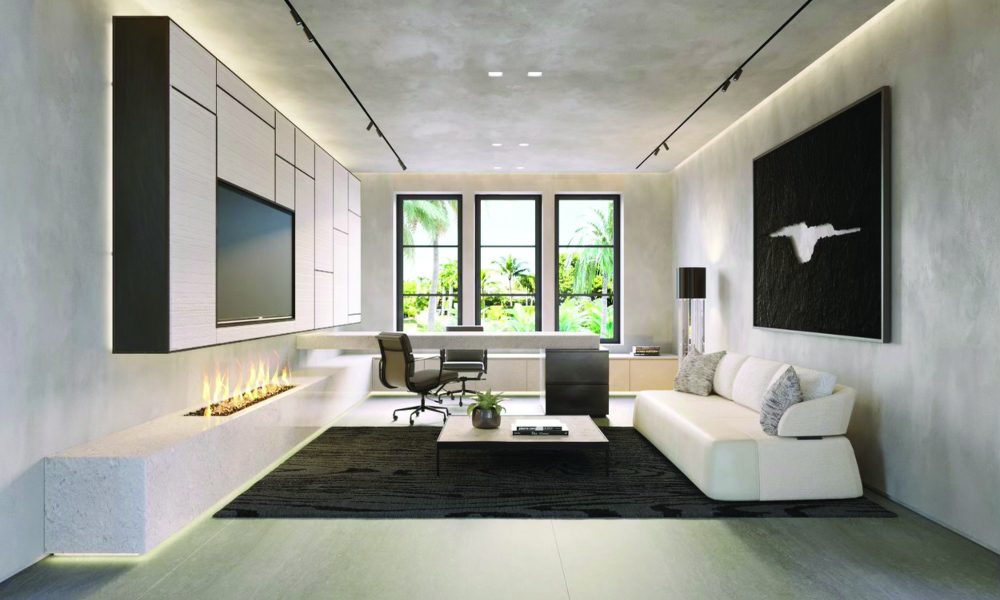 Michael T. Moe, Executive Chairman of Hi Solutions, states, "We are very pleased to complete our merger with RC-1 to form the first publicly-traded company in this new market we are helping to define. COVID has accelerated the future, and our homes have become the mission control center for our entire life: work, education, faith, wellness, entertainment…truly everything. We aspire to be your digital home service provider of the future—helping make your home heavenly, with faster, more secure, intuitive, and invisible technology."
John Parker, President and CEO of Hi, adds, "The Digital Home and Home Integration markets are expected to exceed $65 billion in the next five years in the U.S., and yet there is no leading national service provider of scale and merit. Our team is focused on creating the dominant provider in the market for home integration, automation, and technology, helping our customers across many income levels optimize their lives at home."
Multiple Acquisitions Get Hi Solutions Rollup Going
Hi Solutions has already made several acquisitions as part of its national rollup strategy, a cornerstone of its plan to become a national provider of technology solutions for home users and enterprise customers.
Back in 2021, it acquired CE Pro 100 firm Media Design Associates, Inc. (MDA) of Fort Lauderdale, Fla., and Booyah Technologies LLC of Huntington Valley, Pa. What followed was the creation of Hi Solutions of Delaware Valley by longtime industry veterans Patrick Mattucci and Chazz DeVault, formerly of Hi-Fi Sales. More recently, Hi Solutions acquired Unify Smart Home in Southern California.
Following the acquisition, Unify founder and president Darrin Medley, joined the executive team of Hi Solutions as its Chief Operating Officer, where he is focused on implementing core systems and operating principles to help integrate acquired companies and scale the business. Medley's business partner, Damien Klaas, has also joined Hi in a senior management role, focusing on the day-to-day management of Unify's business operations.
Medley explains, "We're looking to acquire an automation company or a home integrator in every NFL City in the next 24 months. It could be an AV company that just got started and wants a growth opportunity where we can help them with the administration, management, and use of D-Tools. Or it could be a high-end integrator like Michael Wohl in South Florida, looking for both a capital exit and to stay involved. We don't make a lot of changes to a company like Bravas. We are not going to tell an integrator he has to stop using one control system in favor or another because our solution is product agnostic."
Rather than change the product, he says, Hi Solutions aims to almost be like a consultant, giving an integrator a fresh eye for their business.
A Look Behind Hi's Autonomous Home Solution
The Unify acquisition also laid the groundwork for Hi Solutions' repeatable packaged solution. At Unify Smart Home, Medley created an Apple HomeKit/Amazon Alexa-based system using technology from Lutron, Ring, Yale, Sonos, Sonance and others.
"It really rivals high end systems, but it is all done naturally through HomeKit and Alexa. From there, we transitioned into a much higher-level system called the Autonomous Home, which takes touch, voice, motion and timing, and integrates it into the way customers live.
"We combine that solution with an operational process that starts with an interview of the customer and a deep dive to identify how you live in your home, the way you want to live, and then building a system that integrates in your lifestyle naturally through voice, touch, motion and timing. We believe our Autonomous Home solution addresses the customer needs across a very wide income demographic, including the very high end of the market as well."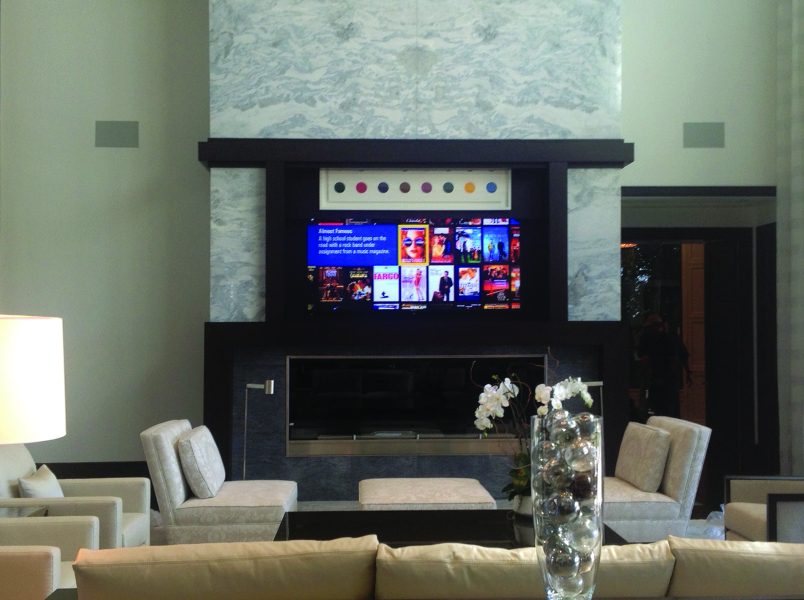 The Autonomous Home solution is built around technology from Josh.ai, Sonos, Sonance and Lutron.
"When you leave your home, things just turn off because the system knows what time it is, and it knows you're the last one to leave. When a person comes home during the day, it may be open shades. When the first person comes home at night, it does something different," says Medley.
"Our solution is designed so that I will be able to walk into my living room and say, 'Good morning,' and have the system respond back to me and do what I want to do because it knows who I am, it knows what time of day it is, it knows what I want it to do during that time. That's what we're calling the Autonomous Home."
A Product-Agnostic Model Offers Wild System Flexibility
The flexibility of the system enables Hi Solutions to create suitable voice, touch, motion and timing solutions using different products if necessary. That enables the company to respond to the needs of different homebuilders, ranging from a $5,000 solution for a production builder using a couple of Amazon Echoes, Yale door lock, Sonos Playbar soundbar, a garage door opener and Lutron Caseta switches, or a $500,000 solution for a large custom home with lighting and a home theater.
"If you're someone that doesn't love voice control, that's OK. Then we'll do motion, timing and touch. If you're someone that doesn't want keypads on the walls, then we will design a system with voice and motion, using geofencing with the mobile phone perhaps. We can also have motion sensors that trigger routines and certain times of the day. If you are an iPhone user. We are going to use HomeKit to do a lot of the triggering. If you are using Josh, then we will build the whole platform around Josh. That's the essence of what we're doing," Medley adds.
"If the customer is a longtime Crestron or Savant user, we will custom design it. We are doing a $15 million home in Newport Beach now using Lutron HomeWorks, Palladiom motorized shades and wallstations, Ketra lighting, and Sonance invisible speakers powered by a Sonos amp with iPort charging stations," says Medley. "As the price of the home and the intricacies of the architecture increase, we will install different products, but the way we design the system and the full-discovery process with the customer is identical whether it is a production home or a multi-million-dollar custom home. It's not product-driven… it's experience driven."
Delight to Take Care of Service
On top of the system design, Hi Solutions is developing a multi-level, high-touch service plan dubbed Delight with the tagline "Stay connected, stay current, and stay custom." The service plan ensures the system will be kept updated and can be changed based on the changing needs of the homeowner.
"We don't make it mandatory, but the way we've set it up almost every customer wants to be a part of that because we also have an app called Higgins that we're putting out," says Medley.
Higgins will enable customers to see the health of their system and contact a service rep through a Zoom video call quickly if necessary. The basic-level service plan will be free to clients and the service plans will graduate upward from there in terms of deliverables and monthly costs for customers.
"The plans will range anywhere from no cost to about $1,200 a year," estimates Medley.
One other trend that the Hi Solutions executive team is keeping its eye on is the growing importance of the lighting category for integrators and therefore is making sure whenever it acquires a new company there are solid partnerships in place with line-voltage electricians in the region.  
If you enjoyed this article and want to receive more valuable industry content like this, click here to sign up for our digital newsletters!