COVID-19 brought out the best in the custom electronics distribution community in 2020. With integrators scrambling to find Personal Protection Equipment (PPE) for their staffs so they could continue as essential workers, many distributors responded with not only the electronic equipment necessary to complete the job, but also things like masks, hand sanitizer and gloves for technicians. Many also upped their game in terms of on-site delivery or curbside pickup.
It was that spirit that drove 14,550 individual votes for the 11th annual CE Pro Quest for Quality Awards in 2021 recognizing the best in services for the industry. Here is a list of the well-deserved winners in the distribution category.
Best COVID-19 Response
PLATINUM: DOW Technologies
We did our best to act quickly and identify areas where our dealers would need help or information. Our number one goal was to make sure that our employees and customers remained healthy. Once we felt we put all the necessary procedures in place to protect our employees and customers, we teamed up with different agencies to support and provide webinars and information surrounding the PPE & SBA loan process as well as monitoring different state orders to help dealers to make informed decisions about their businesses and if they were classified as 'essential.'
We then turned our attention to making our day-to-day interactions feel 'normal.' In our normal course of business, our sales teams have the pleasure of meeting with our customers face-to-face. To try to replicate this experience, as best as possible, we would Uber Eats lunch to our customers and hold a virtual lunch meeting. —John Yodzis, President & CEO, DOW Technologies
GOLD: SnapAV
The pandemic prompted significant operational changes to protect our partners and team while still being able to conveniently deliver the essential products required to accommodate the shift from school and workplace to home. In particular, our integrators — essential workers — needed access to our extensive assortment of network products to satisfy the increased demand for faster and more robust systems in the home. At the onset, we shipped all product free ground. We continue to offer touchless will call and utilize courier services. Our 24-hour call capability permits the pickup of products without live interaction with our team. We maintain a mask wearing policy, social distancing and a robust branch cleaning schedule. —Wally Whinna, SVP, Local, SnapAV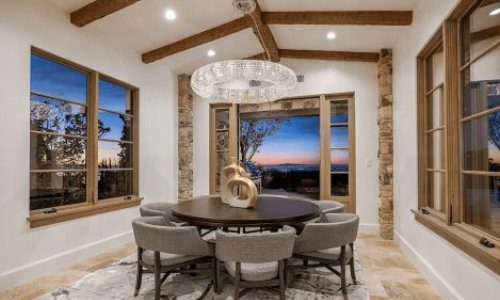 As a custom integrator, lighting is in demand. Effective communication, education and showcasing the value proposition of LED light fixtures in conjunction with integrative control systems are the keys to overcoming challenges and closing sales in this specialized market. Join us as we discuss the future of digital lighting and control with David Warfel from Light Can Help You and Patrick Laidlaw and Mark Moody from AiSPIRE.
Register Now! 
SILVER: ADI
Our main focus has been to keep our team members and customers safe, while continuing to provide the products and services our customers need. We put together a dedicated team early on to monitor the situation, and make necessary changes to our business to keep our facilities running. In all locations we quickly made modifications, like implementing curbside pickup, to minimize interactions and ensure customers could safely access the products they need.
Additionally, we added numerous safety measures and protocols across all of our locations to help reduce the spread of the virus. During this time, we encouraged online ordering and provided how-to-videos to help customers utilize our Digital Branch. ADI also created a dedicated page on our website to provide customers with real-time information on our operations, and details on the relief and loan programs that may be available to them. —Marco Cardazzi, Global Vice President of Marketing, ADI Global Distribution
Best Customer Service
PLATINUM: Skywalker AV
Skywalker always has immediate responses to any issues or information we request. They have excellent service and variety of product. —Verbatim comment from reader
GOLD: PowerHouse Alliance
The PowerHouse Alliance 11 distributor members make up over 55 locations across the United States. Each location is staffed with a knowledgeable team that is always available in-person or via phone call to guide dealers and integrators through the purchase, design, and installation of new products. To comply with social distancing guidelines, integrators can rely on PowerHouse distributor members to help them arrange will-call and drive-through pick-up for the safe exchange of goods. Integrators can count on the distributor members for advice when it comes to choosing the right solution for installations and for support troubleshooting issues as they arise.
Through the hurdles presented by the pandemic, PowerHouse Alliance distributor members continue to offer socially distanced in-person trainings and online educational webinars that introduce integrators to new products across home control, networking, home theater, and other consumer electronic categories. —Dennis Holzer, Executive Director, PowerHouse Alliance
SILVER: DOW Technologies
We pride ourselves on putting our customers first and trying to give them excellent service. We're honored to have won here, but winning the silver means we can do even more for our customers. Our team will be listening to the concerns of our customers and figuring out where we can be of even more help to dealers and their installers. —John Yodzis, President & CEO, DOW Technologies
Best Technical Support
PLATINUM: Future Ready Solutions
Future Ready Solutions' founding principles are based on assembling and testing brands of connectivity solutions that are proven to work together — period. So our technical support starts even before the purchase is made. We provide consultative services for design and sales on both on our website and over the phone, and welcome and encourage our customers to contact us early, and often. Our motto is, 'Don't install a service call.' When a technical issue does arise, we have direct hotlines to dedicated technical support all our brands and will conference the field technician in with our contact in realtime, if necessary. —Eric Bodley, President, Future Ready Solutions
GOLD: DOW Technologies
We have a talented team that includes former installers, which translates great to providing support to customers. Our team has been in the field and runs into the same issues as our customers. They can relate to what an installer is going through and help identify potential issues, or the right product for a system design. —John Yodzis, President & CEO, DOW Technologies
SILVER: ADI
ADI has a team of experts across every product category and application so our customers can feel confident they have the best solutions for every job. All our sales team members participate in numerous trainings per year, including new product training every month. In addition to our knowledgeable sales team, our customers depend on ADI's Systems Design Team for assistance with systems design, configuration and product selection for any project. With an average of 20 years of industry experience, our pre-application support team is dedicated to alleviating customers' workload and making installations easier and more efficient. —Marco Cardazzi, Global Vice President of Marketing, ADI Global Distribution
Best Shipping Policies
PLATINUM: SnapAV
Our goal is to deliver products in a timely and safe fashion to our Partners by courier service to their office or job site using quick FedEx shipping or convenient will-call pickup. We provide touch free 24-hour will-call in most branches, so dealers can access products at their convenience day or night. It also creates a quick turnaround for their staff so they can get to the job site faster. We also have a very competitive free freight program, with many of our brands always shipping freight prepaid. —Wally Whinna, SVP, Local, SnapAV
GOLD: DOW Technologies
We designed our shipping policy to be simple and inclusive. Dealers no longer have to worry about shipping costs; they know there is a consistent, small monthly cost to have everything shipped. And it even includes same day courier which saves money so techs don't have to leave a job site! —John Yodzis, President & CEO, DOW Technologies
SILVER: Skywalker AV
Supply Skywalker would have our PO's staged and ready at the door for pickup. They also were able to provide products consistently so as not to delay our ability to do installations. —Verbatim comment from reader
Best Website
PLATINUM: Portal
We're honored to have been chosen for 'Best Website' in the industry. Of all the categories, this is the one that's most meaningful to us. Being a software-as-a-service company, our business is 100% software — our website is how we generate all of our revenue. For that reason, all of our focus, from our entire team, is towards dealer experience on the web. That's the big differentiator between us and others in this category. Since we don't sell hardware, we can focus solely on web design and user experience. —Kirk Chisholm, Founder & CEO, Portal
GOLD: DOW Technologies
Our investment of time and resources into the website has created an informative, efficient site for dealers. We've seen great growth year-over-year as our customers find the site easy to navigate and find the products they need. We're looking forward to some new functionality that will be coming soon. We continue to invest in ecommerce so dealers can order whenever is convenient for them. —John Yodzis, President & CEO, DOW Technologies
SILVER: SnapAV
Our goal is to make it easy to place an order and provide visibility to product availability online. Our websites are also a place to go to find out critical information about the products we sell so they can complete proposals, and be sure they are specifying the correct solution for their projects. We are constantly updating and building new online tools to make online purchasing easier and more convenient. —Wally Whinna, SVP, Local, SnapAV
Best Training Programs
PLATINUM: Future Ready Solutions
Our training programs are engaging, educational and based on real takeaways that attendees find useful for months and years to come. We offer frequent webinars, and have robust library of online training, installation and 'how-to' videos. We also participate in all the CEDIA Tech Summits and several training events hosted by our network of local rep firms. —Eric Bodley, President
GOLD: DOW Technologies
As COVID began to disrupt the marketplace, our team was ready because we were already offering biweekly trainings. The team has done a great job of coordinating with vendors to have a schedule that is far out and covers a variety of products. We've also been able to schedule exclusive opportunities for DOW customers to have at smaller trainings with large vendors. —John Yodzis, President & CEO, DOW Technologies
SILVER: SnapAV
Our training is focused on bringing partners the information they need to drive their business forward, keep pace with technology changes, system programming and the creation of new profit centers such as shade or lightings. For many dealers, distributor training is the only resource available to them, so our aim is to provide a comprehensive syllabus of education opportunities. We successfully pivoted in 2020 to a robust schedule of webinars as live training was not possible. —Wally Whinna, SVP, Local, SnapAV
Best Dealer Programs/Incentives
PLATINUM: DOW Technologies
We pride ourselves in offering an industry-leading program called DOW SMARTServices. SMARTServices is designed for our customers to have a fixed monthly freight cost, no matter how much or how frequently they order. When a dealer subscribes to SMARTServices, they can have shipped our couriered any product, as frequently as they need, for $50 per month. —John Yodzis, President & CEO, DOW Technologies
GOLD: SnapAV
Only here will you find the best selection of products, best-in-class service, and support — all at competitive pricing with rebate and enhanced pricing opportunities. We work closely with our vendors to have the most competitive prices. There is a robust rewards program that allows enhanced pricing and quarterly rebates for those wanting to make a commitment to the award-winning SnapAV brand assortment. Additionally, we curate and offer additional promotions and incentives throughout the year to provide additional profit opportunities for our partners. —Wally Whinna, SVP, Loca, SnapAV
SILVER: BlackWire Designs
Our Premier Partner Rewards Program is something we offer all buyers to reward dealers for ordering with BlackWire, and you'll save you money upfront when placing orders. The best part is dealers don't have to do a thing! We automatically enroll everyone and you'll start saving right away. We also like to make sure integrators never go hungry on the jobsite by offering snacks with every shipment. — Kevin Luther, Owner, BlackWire Designs
Best Virtual Trade Show/Conference Presence
PLATINUM: DOW Technologies
We feel we do our best face-to-face and are very proud of our DOW Elite Dealer Retreat, but that was out of the realm of possibility [last] year. So it became all about teaming up with our vendors and making sure our webinars were available at multiple times for dealer convenience. We also tried to make sure every session provided more than just product information — we focused on small business health and topics that were helpful to the dealers and relevant to the times. —John Yodzis, President & CEO, DOW Technologies
GOLD: Future Ready Solutions
The COVID-19 pandemic made 2020 a particularly challenging year for trade shows. We took the approach of "looking through the eyes of the recipient" by providing topic specific live discussions (including up-close, live, hands-on training). The response was phenomenal. —Eric Bodley, President
SILVER: ADI
Tradeshows and events are important to our industry as they provide us with an opportunity to interact with customers and our industry peers. The past year has not been typical and many industry events were cancelled, postponed or moved to virtual platforms. ADI participated in a number of virtual events during the year to engage with customers and provide them with information on ADI's products and services offering.
Training and education have always been a focus area at ADI, and we ramped up our online and webinar offering to keep dealers updated on the key technologies and opportunities available during this time. We even held special online panels where leaders from ADI and some of our supplier partners joined together to discuss the latest trends and help customers navigate through this unprecedented time. Additionally, we launched ADI Academy, our on-demand training platform that allows dealers to participate in industry and product training anytime, anywhere. —Marco Cardazzi, Global Vice President of Marketing, ADI Global Distribution
If you enjoyed this article and want to receive more valuable industry content like this, click here to sign up for our digital newsletters!