The custom electronics industry has shown its resiliency over the years, and business adjustments during the 10+ week novel coronavirus crisis continue to demonstrate that.
During the pandemic, Nationwide Marketing Group has shared glimpses into the situation of its members with periodic Nationwide Retail Insights Quick-Turn surveys of the independent businesses that include appliance retailers, specialty electronics shops, custom integrators and others.
The results of the latest survey, conducted in late May, finds that nearly half (48%) of dealers actually experienced growth in year-over-year comparisons between April 1 and mid-May from 2019 to 2020, while another 9% reported flat sales figures.
In NMG's previous survey conducted just one month earlier, only 36% of retailers said year-over-year sales comp while 10% noted flat sales. Plus, NMG's latest survey found 43% reported a sales comp decrease compared with 63% in April's survey results.
The results speak to a combination of factors positively impacting Nationwide dealers and integrators, of which 247 participated in the latest survey.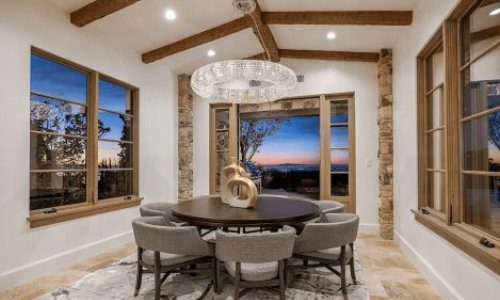 As a custom integrator, lighting is in demand. Effective communication, education and showcasing the value proposition of LED light fixtures in conjunction with integrative control systems are the keys to overcoming challenges and closing sales in this specialized market. Join us as we discuss the future of digital lighting and control with David Warfel from Light Can Help You and Patrick Laidlaw and Mark Moody from AiSPIRE.
Register Now! 
States' Reopening Plans Bring Back In-Store Traffic
In terms of brick-and-mortar storefronts, the survey found that nearly two-thirds (60%) of dealers made at least some adjustment to their operations between April 1 and mid-May. Like NMG's previous surveys, that still included closures and changed hours of operation, but the impact has been less so this period: 27% of respondents said they moved to reduced hours, 19% were asked to close under government order for a period of time and 7% voluntarily closed their stores.
The previously noted 48% YoY growth figure includes nearly 1 in 5 members (19%) who said they enjoyed comp sales growth of more than 20%, and 30% who reported growth between 1% and 20%.
Meanwhile, unlike previous surveys at the time of this one, many states across the country had begun relaxing more stringent stay-at-home orders as part of reopening phases.
The immediate impact: a combined 45% of dealers reported seeing increased in-store foot traffic (24% said 'significantly,' 21% 'slightly'), compared with 32% who said they experienced a decrease in foot traffic. Consider that in April's survey just 6% reported an increase in foot traffic and 89% reported a decrease.
Web Enhancements, Federal Assistance Help
At the same time, NMG members also continued to improve their web presence and capabilities to accommodate consumers.
According to the retailers surveyed, just over half reported making an enhancement to their websites. That includes 33% adding e-commerce functionality and 31% installing online chat as a feature on their websites – 14% say they even began producing live demo videos.
The website enhancements are paying off. When asked about online traffic patterns between April 1 and mid-May, 59% of survey respondents said traffic to their websites had increased, and only 7% of dealers reported a decrease in website traffic. The noted uptick in web traffic has surged from 22% to 42% to now 60% for NMG's respective surveys during the COVID-19 crisis.
Nationwide members say they are also benefitting from federal aid, both in terms of business operations continuity as well as potential sales.
Of those surveyed, 60% of dealers indicated they believed federal stimulus payments consumers began receiving in April (as much as $1,200 per individual and $500 per child) positively impacted sales during this period.
Regarding assistance in the form of the Small Business Administration's Paycheck Protection Program and Economic Injury Disaster Loan program, 78% of dealers said they were able to secure funding through PPP, while 20% reported receiving EIDL aid, according to the NMG survey.
If you enjoyed this article and want to receive more valuable industry content like this, click here to sign up for our digital newsletters!