Garrett Integrated Systems based in Battle Ground, Wash., has acquired Boise, Idaho-based The Loop Technologies. The acquisition marks the first step in CEO James Garrett's quest to build a regional custom installation company in the Pacific Northwest. Terms were not disclosed.
Established in 2005, Eric and Stephanie Crawford grew The Loop Technologies to a 10-person firm. The duo started the company after they were looking for a well-skilled professional company to help them with their new home, but their searches kept falling short. The company was originally called Home Theater & Automation and later rebranded to The Loop Technologies. It has a well-appointed showroom in Boise. Crawford is well known in CEDIA circles for his popular "Process, Process, Process" education training class held at CEDIA Expo in the past.
The buyout represents an exit strategy for Eric Crawford, founder of The Loop Technologies, so he can focus on his component company IFP Connect, which is a single-gang transceiver solution for connecting fiber optic cable in the home. IFP Connect debuted at CEDIA Expo 2022.
Garrett Integrated Systems was launched in 2014 after James Garrett had spent several years working for different custom installation companies both in Iowa and Washington.
"The original name of my company was Wound for Sound, but I had to change it soon after because people didn't know how to pronounce it," chuckles Garrett, noting that customers were mispronouncing the word "wound" (as in rhyming with "sound") as "wound" (as in an injury). "I was like, God! That was a bad mistake."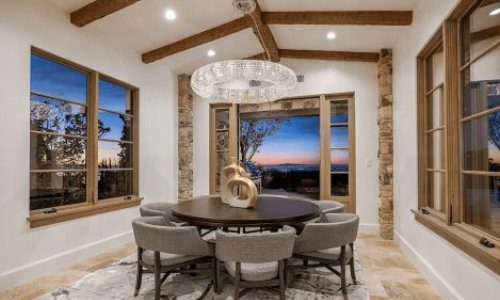 As a custom integrator, lighting is in demand. Effective communication, education and showcasing the value proposition of LED light fixtures in conjunction with integrative control systems are the keys to overcoming challenges and closing sales in this specialized market. Join us as we discuss the future of digital lighting and control with David Warfel from Light Can Help You and Patrick Laidlaw and Mark Moody from AiSPIRE.
Register Now! 
After several interim company names, Garrett Integrated Systems stuck. The company first built its client base through Craig's List ads.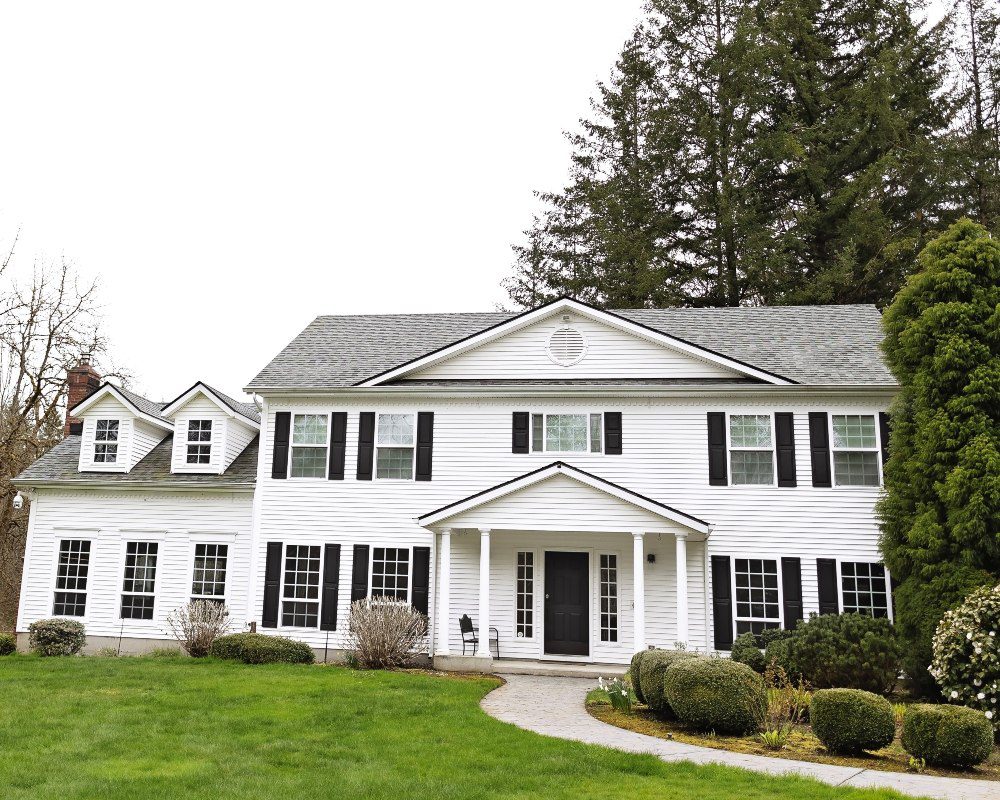 "I did anything and everything, but mostly just mounted TVs. Eventually I added structured wiring and camera systems," says Garrett. Today, the company does not only whole-house integration, but also energy management and lighting design. In 2019, he purchased a 4,000-square-foot Colonial-style home on a main street with a 2,000-square-foot shop that acts as the company's headquarters.
Garrett Integrated Systems now has seven employees in its Battle Ground offices just north of Vancouver, Wash., which is near the Oregon border and an extended suburb of Portland, Ore. The company focuses on new home construction with several builder relationships in place.
Garrett Integrated Systems' Plans for More Buyouts
Garrett himself focuses on the sales side of the business and he has a vision to build a powerhouse regional company in the Pacific Northwest.
"I could see eventually have a company with 20 to 30 technicians in Washington," he envisions. That growth mentality is what led Garrett to acquire The Loop. His father-in-law has extensive experience in mergers and acquisitions in the pet food industry, and he encouraged Garrett to grow via acquisition. So, Garrett put the word out to his suppliers that he was looking to acquire other integration companies.
"One of my vendors told me that Eric was looking to sell The Loop in Boise. I immediately realized it was a win-win because I was able to stay in the region. I want to eventually build a network of about seven companies in the Pacific Northwest over the next 10 years," he says.
Garrett, with the help of his father-in-law, performed the due diligence for the acquisition, which took about four months in total to complete. The deal closed in early February. Garrett says the most important criterion for moving forward with the acquisition was to make sure the company was profitable. Also, it was vital to know that Eric Crawford is a process engineer and he was committed to building processes within the organization that helped free up his own time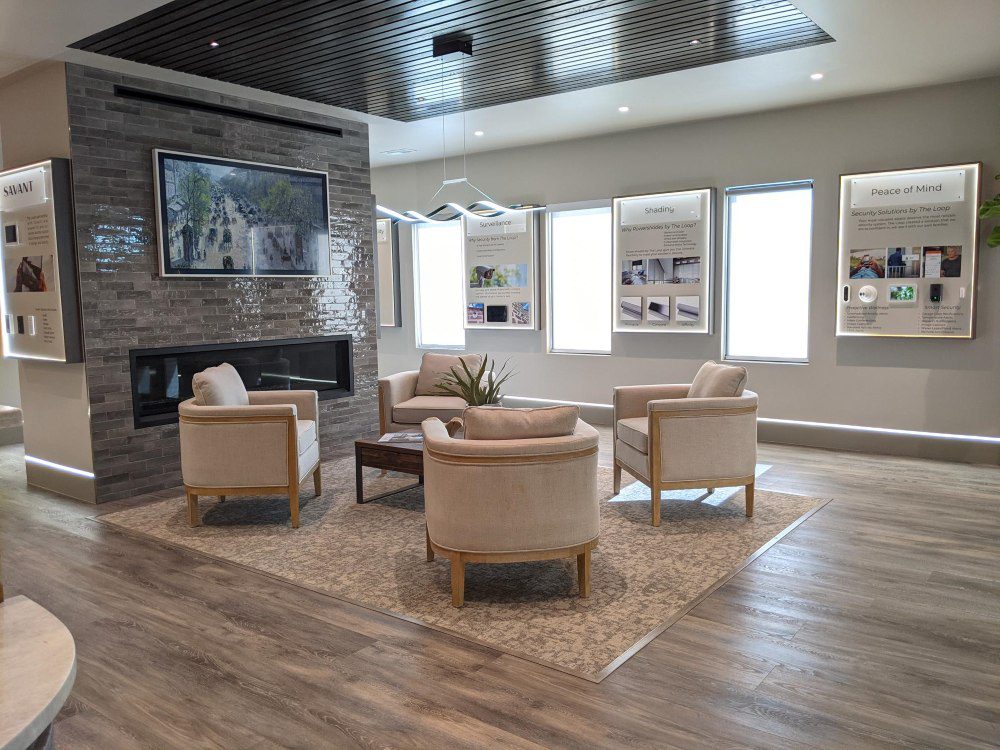 "When Eric told me that he only had to be present for his team about 10 to 15 hours per week, that was impressive. I didn't want to 'buy his job,' I was looking to buy a company. That made this very appealing because that meant there was a team in place that could self regulate. That is important as a second location, especially since it is a six-and-a-half-hour drive," he says.
For the first month after the buyout, Garrett rented a house in Boise so he could be with The Loop team. He spent the weekdays in Idaho and then flew home to his family on the weekends. After that first month, Garrett recognized how efficient The Loop team is and he quickly converted to being available for phone calls when needed.
Advice for Buying Companies
For other integrators looking to make an acquisition, Garrett has some advice.
"Having a solid transition plan in place is important so you aren't spending all your time putting out fires. Also, having an executive assistant who can help you manage all the paperwork associated with the transfer of assets and vendor agreements would be helpful. I will definitely do that for the next deal," he says.
Since the buyout, Garrett has hired an experienced general manager for The Loop.
"That has freed my time up even more so I can focus on integrating the two companies on the back end," comments Garrett. He has already begun co-branding all the company invoicing and other documents with both the Garrett Integrated Systems and The Loop Technologies brand names. Over time, he plans to transition fully to the Garrett brand name.
One of the biggest benefits from the acquisition is that Garrett Integrated Systems is now a member of ProSource.
"I have been wanting to be a ProSource member for about a year and a half. Hooray!," he says.
If you enjoyed this article and want to receive more valuable industry content like this, click here to sign up for our digital newsletters!