Boy, it's been a busy year here at CE Pro! This year we've released stories on all sorts of topics from home automation to wellness to home theaters, and while many of those articles have been well received, we tend to lag a little behind on responses to our more business-focused stories.
I get it, business articles are often not my preferred stories to read when I'm at home relaxing after a long day either, but I strongly believe a lot of our less exciting sounding stories are some of our best, as they aim to help integrators better navigate the tricky landscape of residential AV.
With that in mind, here is my list of business-focused stories that I feel integrators should take time to give a thorough read:
Something many integrators and manufacturers consider when starting their business is branding. But how long has it been since you've considered the following: How does your chosen name convey to prospective customers what to expect from your services?
It's a common trend for businesses to stick with a name for far too long. When was the last time you thought about Dunkin' Donuts as a primarily pastry-driven business? The company has been evolving over the last few decades, and with the recent influx of plant-based sausage and myriad latte flavors into its lineup, the company decided it was time to refresh its image and did so successfully. Why can't you do the same with your old integration company name?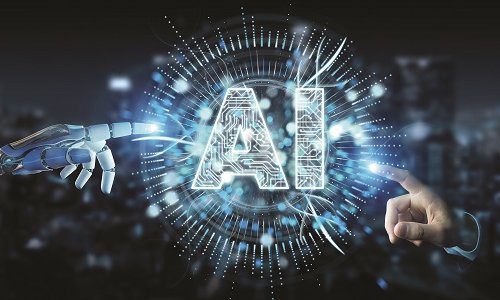 In an era where crime continues to evolve, relying solely on AI-based solutions proves insufficient in preventing sophisticated threats and false alarms. The webinar will emphasize the paramount importance of human judgment and intuition in tandem with AI technology to create a truly complete security solution. Our session will explore how Deep Sentinel's revolutionary approach combines the best of both worlds—advanced artificial intelligence and the presence of highly trained human guards. Together, these elements create an unparalleled level of protection for residential and commercial properties alike. Join our panel of esteemed lighting experts that will dive into why it's time for integrators to rethink their role in the outdoor lighting industry.
Register Now! 
As one of our readers mentioned on social media:
"Anyone else start a business and end up hating your business name down the road? I want to change mine as it's a cookie-cutter name that has numerous businesses using it in Dallas and probably 100s around the U.S. I tried to change it in 2009 but it was hard to get away from because of Google. I am to the point now where I rely very little on Google and would like to finally change it. Thinking about all the insurance paper work, tax forms, and builder emails scare me …"
While CE Pro has covered the importance of marketing and selling to Millennials, we don't often talk about ways for integrators to sell to the second-largest generation (by population) in the United States: Baby Boomers. It's true that some Baby Boomers shun the virtues of technology, but the vast majority are simply looking to learn.
In his story, integrator and industry veteran Pete Baker goes over the ways in which he's found success when selling technology to Baby Boomers, including tips on how to make suggestions to clients and using credibility to your advantage.
Getting leads is a difficult task that often requires a lot of marketing, resources, and effort on the part of AV business owners. While a steady stream of leads can keep businesses thriving during the best of times, what happens when leads dry up?
The best way to get through a dry patch is to try and reconnect with past integration leads that hopefully have been nurtured over the years. Marketing guru Ryan Kane has some suggestions to help get integrators started, including learning to connect with leads on different platforms, creating personalized videos, and the subtle art of the 9-word email.
The ongoing fight with the coronavirus COVID-19 has lead to a world where many professionals can't attend in-person events like trainings, seminars, or educational sessions. Thankfully, the Internet has been able to save our collective skins and has made it easier than ever for workers to connect with education services online. But how do manufacturers and integrators take advantage of online trainings and make the most out of these meetings?
First off, don't be afraid to dig into the gory details and get technical. Remember that a lot of these online trainings are focused on helping professionals improve at complex concepts, and presenters shouldn't shy away from that fact. Embrace the knowledge level of your audience!
Another good tip Greg Rhoades and Brett Serxner highlight in their story is to keep participants engaged before, during, and after the scheduled training. Adding in questionnaires, quizzes, and other interactive exercises can help online trainings feel more personal and involving than those that rely mostly on lectures.
This story may seem like the most daunting on the list, but don't fear! Emerald's in-house marketing maven Marsha Marsh did her very best to highlight the importance of using social media to grow a brand while breaking down the elements that matter most via her 4 W's of social media marketing.
Marsh also takes the time to go through each of the most popular social media platforms and outlines their usefulness for integrators. She then provides integrators strategies for each platform, detailing what business owners might want to focus on to help grow in the long-term. Her series of several articles is truly a must-read!
If you enjoyed this article and want to receive more valuable industry content like this, click here to sign up for our digital newsletters!