I have been in the consumer electronics industry and involved with residential technologies for more than 30 years, with several decades invested as an integrator meeting with hundreds of end-users. Despite this, sometimes I struggle with some new devices and technologies that I am unfamiliar with or rarely use: apps or unique settings on my smartphone, or the latest social media platforms that I use infrequently – if at all – like Snapchat, YouTube and Vimeo.
When I get stuck, I reach out to my kids and they zip through it while offering some "sweet" (read: "condescending") commentary along the way, like "geez dad, it's so easy…".
When I was an installer, I would always make sure my clients' kids were present during the demo and handover stages. Kids are sponges and especially adept at technology, having grown up with it.
Baby boomers and older consumers, however, often struggle with technology and can be intimated with the thought of adding technology into their home, especially unfamiliar or new technologies they've never before experienced.
So, as integrators, how can you best introduce and discuss new technologies with customers in this market segment?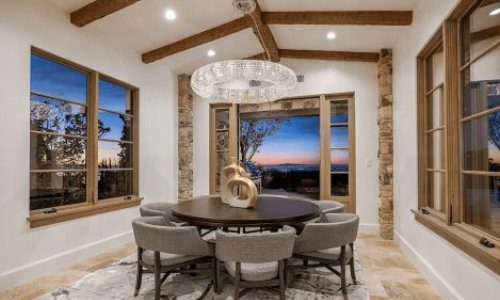 As a custom integrator, lighting is in demand. Effective communication, education and showcasing the value proposition of LED light fixtures in conjunction with integrative control systems are the keys to overcoming challenges and closing sales in this specialized market. Join us as we discuss the future of digital lighting and control with David Warfel from Light Can Help You and Patrick Laidlaw and Mark Moody from AiSPIRE.
Register Now! 
I would suggest the following:
1. Don't Be Condescending
Don't sound like my kids… I had clients who were doctors, lawyers and other professionals who would routinely start by saying: "I don't know anything about technology."
I would reply with something along the lines of: "Well, I don't know anything about medicine or law, but I know a lot about technology. Please don't worry, because my job is to educate you on the technology options that you may want to consider for your home. You can rest assured that no matter what you decide to incorporate into your home, I promise that it will be easy for any member of your family to access and control the technology. The goal of adding technology into your home is to improve your lifestyle, not complicate it."
Be very aware of any concerns or reservations your client has about incorporating technology into their home. Create an open dialogue about the benefits of technology: lighting scenes, shading controls, remote access to climate, surveillance and environmental controls, and the magic of having multiple commands executed from the touch of one button of a control system user interface, etc.
2. Be Credible
You must establish credibility with your prospective client and instill confidence that you are an expert in the technology you are specifying.
With my clients, I would often talk about the trade shows that I attended (CES, CEDIA, ISE…) to remain current on new technology and trends. Additionally, I would highlight ongoing education that I had completed to become proficient with different disciplines related to my field: CEDIA education, manufacturer product training, courses by the state board of electricity, etc. I would also showcase testimonials from satisfied customers on my website and in my showroom.
3. Try Before They Buy
Allow your client to experience the user interface of the control system or platform you are proposing to sell them. This can be performed in several different ways:
If you have a showroom with a live demo system, show them the UI and allow them to select different sources and operate the lights, shades, access cameras, etc.
If you don't have a showroom, use a demo app or, better, help them to install the demo app on their smartphone or tablet device so they can show other members of the family who could not attend the meeting.
Many control platforms also offer quick, 30-second videos showing how the user interface works. One Firefly is a great example of a company that produces these videos for many control brands. You can add these to your website for easy consumer access and demonstration purposes. You can also visit my website if you would like to see some examples of these videos.
4. Be the Best at Being Humble
Be humble, patient and listen. I have worked with dozens of salespeople in the technology industry in the course of my career. More importantly, I have spoken with hundreds, if not thousands, of consumers all over the world about the bad experiences that have had discussing their needs with a technology professional. The most common complaint I receive is that the salesperson didn't listen to them and they seemed arrogant.
Remember: "God gave us two ears and one mouth, so use them proportionally."
I have won many clients over the years by simply listening to their needs and concerns when my competitors did not.
It's also important to be humble and respectful to the fact that they may be intimidated by technology, but an expert in some other field. I always tried to address this immediately and set the stage for open dialogue, learning about their interests and any questions or concerns they may have about technology, for example: "Do you have any questions or concerns about technology? Tell me a little about your lifestyle, do you like to listen to music, watch TV, entertain? What would you like to accomplish by adding technology into your home?"
5. Make Suggestions
Don't be shy about offering suggestions. After all, you are the expert.
I would always try to offer very creative suggestions that the homeowner may find interesting, some examples might be: wellness and circadian lighting, hi-res audio, motorized TV mounts, in-ground landscape speakers, remote access to garage doors. I often found that some of my suggestions were the tipping point for the consumer to choose my company over a competitor.
Many baby boomers may claim they are not interested in this smart home "stuff" because it is too complicated. Be prepared to respond to this by first acknowledging the concern and then educating them about the benefits of the technology. Once educated, baby boomers can become great adopters and customers of yours.
If you enjoyed this article and want to receive more valuable industry content like this, click here to sign up for our digital newsletters!