Value Electronics, a specialty Audio/Video retailer based in Westchester County, N.Y., just concluded its first Headphone Shootout Evaluation event to determine the Kings of Headphones.
The one-day event took place on Monday, February 27, 2023 in New York City, and Value Electronics partnered with the publication Dealerscope to host the headphone competition.
As part of the specialty retailer's new headphone event the products were segmented into two price categories of in-ear headphones and three price categories of over-ear headphones to find the "King of Headphones" in each respective category. A panel of professional audio engineers, audiophile/headphone experts, and audio equipment reviewers were assembled to judge and vote on all audio quality attributes tested, as well as the comfort of each headphone.
King of Headphone Winners
For the first category, in-ear headphones that range in price from $149 to $249, two models competed—Sennheiser's IE 200 $149, and Technics' EAH-AZ60 $199. The Sennheiser IR 200 performed slightly better in the criteria evaluated and won this section.
The next slightly higher priced in-ear headphone category ranging from $279 to $299 included Bose's QuietComfort II, Bowers & Wilkins Pi5 S2, and Sony's WH-1000XM5. In this category the Sony WH-1000XM5 won, sweeping all the attributes of audio quality.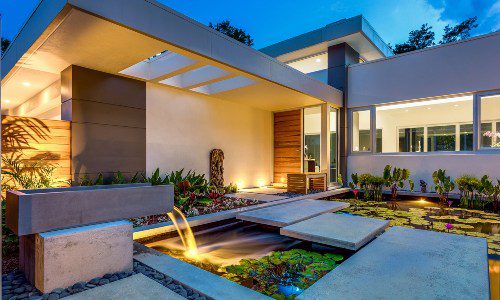 Landscape and architectural lighting create a magical and elegant ambiance for homeowners. The outdoor lighting industry has always been a phenomenal one and continues to grow in popularity. Now is the ideal time to learn more about this rapidly growing and highly profitable industry. Join our panel of esteemed lighting experts that will dive into why it's time for integrators to rethink their role in the outdoor lighting industry.
Register Now! 
Moving on to over-ear headphones, in the entry-level $349 to $399 category, there were five contenders: Bose's 700, Bowers & Wilkins' Px7 S2, Sennheiser's Momentum 4, Sony's WH- 1000XM5, and Technics' EAH-A800. The Bowers & Wilkins Px7 S2 won the category with the best performance in all categories, except for Dynamic Range where the Sennheiser had a slight edge.
The mid-priced over-ear headphone category included Bowers & Wilkins' Px8, Denon's AH- D5200, Focal's Bathys, and Sony's MDR-Z7M2. Focal's Bathys won the category with the top overall score, and all the audio attributes judged, although the B&W Px8 scored best in comfort.
Value Electronics points out the judges all noted that there was a noticeable step up in sound quality from the lower price range, with more even balance and clarity, as well as aesthetics and design improvements. The retailer also says the judges were surprised that the wired and wireless headphones were extremely close and commented that the bar is high with wireless headphones.
Wrapping up the King of Headphones competition was the higher priced over-ear headphone category ranging from $1,499 to $1,799. The contenders included Denon's AH-D9200, Focal's Clear-MG, Sennheiser's HD 800 and Sony's MDR-Z1R. There was a tie, with both the Focal Clear-MG and Sony MDR-Z1R being declared King of Headphones for the category. The Focal won in dynamic range, tonal balance, and also clarity/detail. The Sony won in soundstage/imaging and comfort. In overall score these two winners both tied. Judges remarked that they enjoyed all the headphones in this price tier.
Here are the King of Headphone categories with the winners in bold text:
$149 – $249 In-Ear Headphones
Sennheiser IE 200 $149
Technics EAH-AZ60
$199 $349 – $399 Over-Ear
Bose 700 $379
Bowers & Wilkins Px7 S2 $399
Sennheiser Momentum 4 $349
Sony WH-1000XM5 $399
Technics EAH-A800 $349
$1,499 – $1,799 Over-Ear
Denon AH-D9200 $1,599
Focal Clear-MG $1,499
Sennheiser HD 800 S $1,799
Sony MDR-Z1R $1,799
$279 – $299 In-Ear Headphones
Bose QuietComfort II $299
Bowers & Wilkins Pi5 S2 $299
Sony WF-1000XM4 $279
$699 – $799 Over-Ear
Bowers & Wilkins Px8 $699 •
Denon AH-D5200 $699
Focal Bathys $799
Sony MDR-Z7M2 $799
Value Electronics adds state-of-the-art in switching, distribution, and test equipment were supplied by AVProEdge. The competition also used Technics new SL-G700MK2 Network SACD/CD Player as a source device, and the high-resolution streaming service Qobuz as the King of Headphones' exclusive streaming sponsor for the event.
More news from Value Electronics: JVC Triumphs in Value Electronics Projector Shootouts
If you enjoyed this article and want to receive more valuable industry content like this, click here to sign up for our digital newsletters!