Sound United LLC, parent company to Denon, Marantz, Polk Audio, Definitive Technology, Classé, and Boston Acoustics, has announced it has partnered with the Home Technology Specialists of America (HTSA) consortium.
The new partnership enables Sound United to more easily provide home technology professionals with a range of audio products to ensure HTSA members have the latest audio technologies for their projects.
"HTSA's network of top residential system integration professionals needs the best audio technologies available to them for their high-performance distributed audio-video and home theater builds, which is where we come in," says Frank Sterns SVP commercial operations – Americas for Sound United.
"HTSA's reputation and network is exceptional and we're honored to partner with them to continue building on their culture of excellence."
Sound United, HTSA Alliance Facilitates Advanced System Designs
According to electronics company, the national buying group's members design and install the some of the most advanced home theater and distributed audio systems in the world.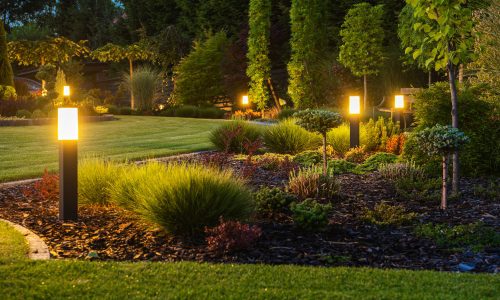 We are thrilled to present a lecture topic that delves into the connection between light and our surroundings, exploring how landscape lighting can transform a space from ordinary to extraordinary. Our keynote speaker, Janet Lennox Moyer, will share her extensive knowledge on the complexities of landscape lighting in design, commissioning, and maintenance and provide participants with the tools to identify good versus bad practices and techniques. Join us for an enlightening session that will unlock the secrets to success in landscape lighting design with one of the industry's most respected experts, Janet Lennox Moyer.
Register Now! 
Now, through this newly formed alliance, consumers can maximize their enjoyment of the ever-expanding world of streaming television, movie and music services through the brands offered by HTSA members. Sound United states that its brands are uniquely positioned to aid the design and build community with audio products that work seamlessly with leading control companies, without sacrificing reliability and performance.
"Sound United is already very well-represented in the home, residential and light commercial community, we believe this partnership further reinforces our esteemed network of brands with several more incredibly strong additions," adds Jon Robbins, executive director HTSA.
"We operate with an acute focus on identifying companies that make HTSA greater than the sum of its parts. By adding the outstanding brands contained within Sound United's portfolio, we'reconfident the HTSA roster is gaining a big boost."
More news from Sound United: Interview: Sound United's Frank Sterns Discusses Product Development, Market Opportunities
If you enjoyed this article and want to receive more valuable industry content like this, click here to sign up for our digital newsletters!