In a move to address growing consumer demand for high-quality audio in mainstream home theater systems, the Swedish digital audio company Dirac has announced an expansion of its ongoing collaboration with Premium Audio Company to incorporate the company's Dirac Live Bass Control solution into PAC's Onkyo, Pioneer, Elite, and Integra AVR products.
Specifically, Dirac Live Bass Control is now integrated into the Integra DRX-8.4, the Elite VSX-LX805, the Pioneer VSA-LX805, and the Onkyo TX-RZ7—all of which are now available.
"Premium Audio Company's Onkyo, Pioneer, Pioneer Elite, and Integra brands have built a spectacular reputation by making high-end audio quality available to a mass market at affordable prices for decades," says Rob Standley, president of technology and product for Premium Audio Company.
"Our continuing cooperative relationship with Dirac, which began with Dirac Live Room Correction and now has grown to also include Dirac Live Bass Control, helps extend all of our brands and technology to wider range of consumers, who benefit from improved audio quality, and has created the foundation for even more innovation and collaboration in the future."
Dirac Live Bass Control Provides Improved Low Frequency Performance
Dirac Live Bass Control, part of the Dirac Live family of room acoustic solutions, is designed to help integrators manage their clients' subwoofer sound quality. The feature aggregates measurement and location data from each subwoofer to determine how a system's bass is distributed throughout the room. According to Dirac, it then identifies inconsistencies in the low-frequency response and compensates to distribute bass evenly throughout the room.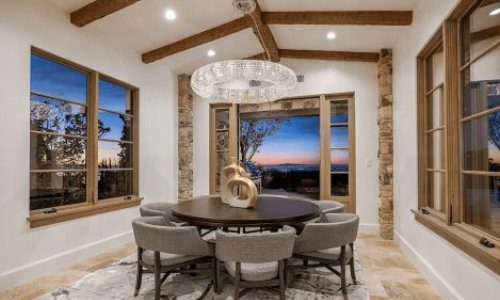 As a custom integrator, lighting is in demand. Effective communication, education and showcasing the value proposition of LED light fixtures in conjunction with integrative control systems are the keys to overcoming challenges and closing sales in this specialized market. Join us as we discuss the future of digital lighting and control with David Warfel from Light Can Help You and Patrick Laidlaw and Mark Moody from AiSPIRE.
Register Now! 
The feature also corrects for the time alignment of subwoofers with the main speaker pair to help the system to reproduce the entire spectrum of audio accurately. All of this processing enables the subwoofers to be positioned anywhere in the room—wherever it is most convenient or aesthetically pleasing—without sacrificing performance for design, or vice versa.
"Mainstream consumers are demanding premium audio more than ever before, and accurate and compelling low-frequency response has only become even more critical in enjoying the full spectrum of sound," comments Fredric Tapper, vice president of home and pro audio, Dirac.
"At the same time, high-quality audio now must be accessible from the professional integration and audiophile level to the broader consumer markets."
Dirac Live Bass Control provide AV system benefits that include:
Smoother low-frequency transition at the crossover point between subwoofers and speakers
Consistent low-frequency response throughout the listening area
Bass management on multiple subwoofers
Flexible subwoofer placement
"The integration of Dirac Live Bass Control, along with availability of the Dirac Live Room Correction, puts professional-level acoustical room control within reach of all listeners. In collaboration with four of the industry's most iconic brands, Dirac is proving that the world's best room acoustics software is not just for audiophiles—it's for everyone," says Tapper.
Dirac Live Bass Control is part of the Dirac Live family of audio processing, which also includes the Dirac Live Room Correction that is also included in the Onkyo, Pioneer, Elite, and Integra AVR products. The solution's impulse response correction is said to maximize the performance of a sound system. Some of the benefits of Dirac Live Room Correction the Swedish company claims include improved localization of sound sources, improved clarity and intelligibility in music and speech, and a deeper and tighter low-frequency response free of resonances throughout the entire listening area.
If you enjoyed this article and want to receive more valuable industry content like this, click here to sign up for our digital newsletters!