I think we can all breathe a sigh of relief now. The talk of chip shortages, back-ordered products and supply-chain issues are fading, and the electronics industry is back in business of providing fun and functionality to peoples' lives. It's with that in mind that we're coming to you with a bite-sized variation to our usual CE Pro Review format, with a look at some of the smaller, more affordable AV solutions to hit the market over the past couple months, and today, we're looking at the OSD Audio DAC-X-A100 amplifier.
OSD Audio DAC-X-A100 Mini Review
Carrying a street price of about $200, the DAC-X-A100 delivers an unbelievable amount of value for users wanting an integrated amp that serves several purposes. I can see integrators using the integrated amp in situations that include driving soundbars or pairs of speakers in AV systems, as a solution in a secondary room such as a kid's room or home office, or possibly a complement to a dorm room and computer-based setup.
OSD specifies the DAC-X-A100's Class A/B amplifier to deliver 50 watts into an 8-ohm load or 60-watts into a 4-ohm load. The amp also utilizes priority input switching that is said to allow the amp to easily select the proper source when a source component is powered up. The amp also features a built-in 24-bit/192kHz USB type A input, and rear mounted bass and treble controls.
In addition, the amp can be setup to run in a bridge mode, and it offers A/B speaker switching options.
Setting the DAC-X-A100 with an inexpensive set of OSD Audio MB-5 bookshelf speakers and later a pair of RBH 641-SE floorstanding speakers. As sources I ran an analog RCA-to-3.5mm cable with an Apple Lightning Adapter to connect my iPhone 13 Pro phone and a USB cable to a MacBook Air. Both sources allowed me to easily access my Apple Music account.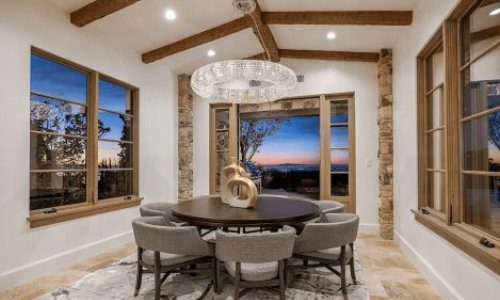 As a custom integrator, lighting is in demand. Effective communication, education and showcasing the value proposition of LED light fixtures in conjunction with integrative control systems are the keys to overcoming challenges and closing sales in this specialized market. Join us as we discuss the future of digital lighting and control with David Warfel from Light Can Help You and Patrick Laidlaw and Mark Moody from AiSPIRE.
Register Now! 
Listening to the amp with the $99 per pair MB5 speakers was a fine listening experience. Admittedly this extremely inexpensive combination of speakers and amp had its limitations, but as a desktop system or if used to upgrade the sound of an AV system serves it roll perfectly well by delivering a wide soundstage and a surprising amount of low end.
Stepping up to the discontinued RBH 641-SEs this small floorstanding speaker offers a wider frequency response than the MB5s, but they are 5dB less sensitive than the affordable 90dB-sensitive OSD speakers. Both sets of speakers do require amps capable of driving 4-ohm loads and I found the DAC-X-A100 more than capable of driving both speaker pairs loudly without any issue. Switching from the analog input to the USB input in tandem with the RBH speakers, I did find the amp sprang to life. The veil that I could hear had lifted and the RBH speakers had more air, more dynamics, greater resolution, and a wider soundstage.
I attribute much of the performance differences to the fact that the USB simply sounded better with the CD-level quality and high-resolution audio content I was listening to directly from my MacBook Air. Underscoring the resolution, I have been using the DAC-X-A100 as tool to help me learn some songs on guitar. Through the combination of the RBH speakers and OSD Audio amp I was able to hear guitar and bass parts more easily to allow me to identify chords, and I was able to lock in with the drums better to keep better time.
Final Thoughts
The only criticism I have with the DAC-X-A100 amp in this CE Pro Mini product review, which I think is a fantastic product is the fact that I'd prefer to manually switch the three analog inputs and digital USB inputs myself with an input selector knob. Despite that small nitpick, the DAC-X-A100 is a good sounding integrated amplifier that serves a plethora of applications without compromise.
If you enjoyed this article and want to receive more valuable industry content like this, click here to sign up for our digital newsletters!