Picture this: a wall-sized display, easily controllable lighting, a network for streaming and a room to house it all. What I just described could fit the description of just about any home theater project featured on CE Pro. However, it could just as easily be applied to any videogame setup on Twitch.tv (a website where gamers across the globe stream their content to hundreds of millions).
On paper, videogaming as a hobby sounds like a match made in heaven for the integration industry. Integrators already work in the field of home entertainment, and what are videogames if not the next evolution in immersive media.
Just look at the ever-popular golf simulators. They may be more popular among select demographics and require more hardware than the average game console, but they fit into that popular category.
The only issue that I see, however, is the demographics gamers commonly belong to. Gaming, while still an incredibly popular hobby, is still chalked up to being a hobby exclusively for younger generations (think Millennials and Gen Z).
Millennials are rising in terms of homeownership across the US, but they still have nowhere near the representation Baby Boomers and Gen X have. Likewise, the amount of accrued capital they have still doesn't quite compare to those who are at retirement.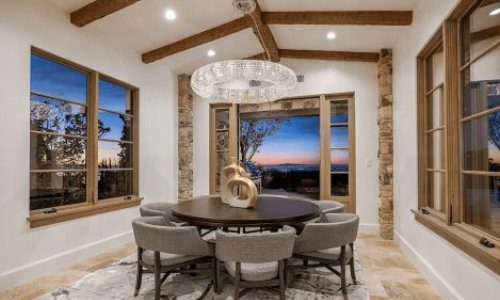 As a custom integrator, lighting is in demand. Effective communication, education and showcasing the value proposition of LED light fixtures in conjunction with integrative control systems are the keys to overcoming challenges and closing sales in this specialized market. Join us as we discuss the future of digital lighting and control with David Warfel from Light Can Help You and Patrick Laidlaw and Mark Moody from AiSPIRE.
Register Now! 
For that reason, it's unlikely Millennials and Gen Z that do own a home would be looking to splurge on a videogame setup, despite their affinity for the hobby. It's also likely why most integrators probably haven't considered appealing to gamers in their marketing or offerings, as the core audience for videogames likely falls outside the core business audience for integrators at the moment.
However, that's operating on old data. As it turns out, older generations make up a surprisingly large chunk of gamers in the US. One very recent study by the AARP highlights how much the core audience of the gaming industry has changed because of the pandemic.
Would you believe me if I said 52.4 million people aged 50+ consider themselves gamers? That's a little less than a sixth of the entire US population, and it's a demographic that has largely been ignored up until this point.
Nearly Half of Adults Aged 50+ Play Videogames Every Day
Videogames as a hobby have been consistently on the rise year over year, to the point where videogaming is one of the most popular hobbies of all time currently. However, the pandemic really kicked things off, sparking trends and growth in the industry that have held strong to this day.
Currently, 45% of individuals aged 50+ say they game every day. And of the 52.4 million that accounts for, 30% say they are playing more videogames today than they did two years ago. Time spent playing videogames has also gone up from 8.5 to 12 hours per week, a 40% increase since 2019.
Instead of equating to more frequent gaming sessions, this has translated to longer gaming sessions.
Older gamers credit videogames as being beneficial to healthy aging. They credit their gaming habits to helping them relax, have fun, stay sharp and be engaged both mentally and physically as they get older.
As a result, monetary investments from this demographic have gone up in a time when many are being frugal with their spending. About $49 is estimated to be spent by each gamer within a six-month time frame on average.
This, AARP estimates, could lead to $2.5 billion in bi-annual spending for gaming content, accessories and hardware from this demographic alone.
However, looking at the numbers, it's mostly the accessories that are being bought (peripherals, controllers, distribution channels, etc). Since 2019, content spending has gone down, while hardware spending has remained consistent.
Here, smart home technology has become a large component of the accessories being used. During the pandemic, integrations with devices such as smart TVs, speakers and more spiked from a mere 2% to 21% today.
Mobile gaming remains a dominant force within the market (as it has been for most media consumption), however consoles also spiked to 28% from 13% back in 2019, hinting at rising popularity.
It's not rare to see integrators including videogames in media room projects, so it's certainly not something that falls out of their area of expertise. This past year for the CE Pro Home of the Year Awards, we even featured a project that dealt exclusively with a dedicated videogame setup for both online and LAN (local area network) gaming sessions.
When viewed as an evolution or an extension of the traditional home entertainment system, it's easy to see how videogames fit neatly into most integrators' business portfolios already. Sure, there's a small learning curve with what you want for videogames, but there's something great to know.
Most of the prominent AV manufacturers integrators already do business with, such as Sony and Samsung, are already embedded within the gaming industry. As such, integrators already have contacts for education and perhaps even potential leads within the gaming market.
What Do Older Gamers Look for in Their System?
Many of the reasons as to why older generations play videogames also matches up with why someone would sit down and watch a movie in their home theater.
According to the AARP study, gamers aged 50+ state they play videogames to:
Have fun (86%)

Relax (79%)

Stay mentally sharp (78%)

To be challenged/solve problems (74%)

Reduce stress (71%)

And pass the time (70%)
The study breaks older gamers up into five sub-demographics as well, including the percentage each makes up within the core 50+ age bracket. Ranging from least interested to most, there are Dabblers (15%), Mainstreamers (35%), Indulgers (23%), Enthusiasts (19%) and Immersives (7%).
Of those group, Indulgers and onward make up the core of 50+ gamers who play out of an overwhelming passion for the medium, often seeking mental stimulation, enjoyment and immersion in their gaming experiences. The more passionate the groups get, the more likely they are to choose consoles and personal PCs as their preferred gaming devices.
Nearly every group values convenience and ease of play when it comes to their setups, which for integrators should be no trouble at all.
However, if you asked anyone over the age of 50 if they felt represented in the market, you would get a resounding "No." Nearly 70% of the respondents to the AARP study said they do not feel as though they are represented in both the games' marketing and the games themselves.
This hasn't them, however, and as more and more accessibility options are added into games on a constant basis, that statistic may very well change.
This also lines up with a growing trend of pre-built, gamer-focused PCs becoming more affordable and overall closer in performance to their custom-built counterparts, meaning performance that was once afforded to younger, tech-savvy enthusiasts in the market is now available for broader demographics.
As the integration industry has long been focused on helping homeowners enjoy their space more, the rise in popularity for videogames certainly fits within that category. Just as well, the way in which videogames play into current trends of aging-in-place and wellness could make such offerings far more enticing for current home demographics whether or not integrators choose to lean into that messaging.
Either way, the videogame market is an area of home entertainment that has largely gone unconsidered in most cases. While potentially offering a new business opportunity for pros to navigate, this also offers an opportunity in the future, as those who choose to cut their teeth working with gamer clients will be more than ready to cater to the next generation of entertainment once Millennials shift into the dominant homeowner demographic.
If you enjoyed this article and want to receive more valuable industry content like this, click here to sign up for our digital newsletters!