Give Streamers & Gamers the Gift of OLED
Now's a perfect time for video customers to upgrade to 4K and 8K LG OLED and NanoCell smart TVs, especially if they want free Disney+ streaming bundled in or are avid gamers.
Sponsored Content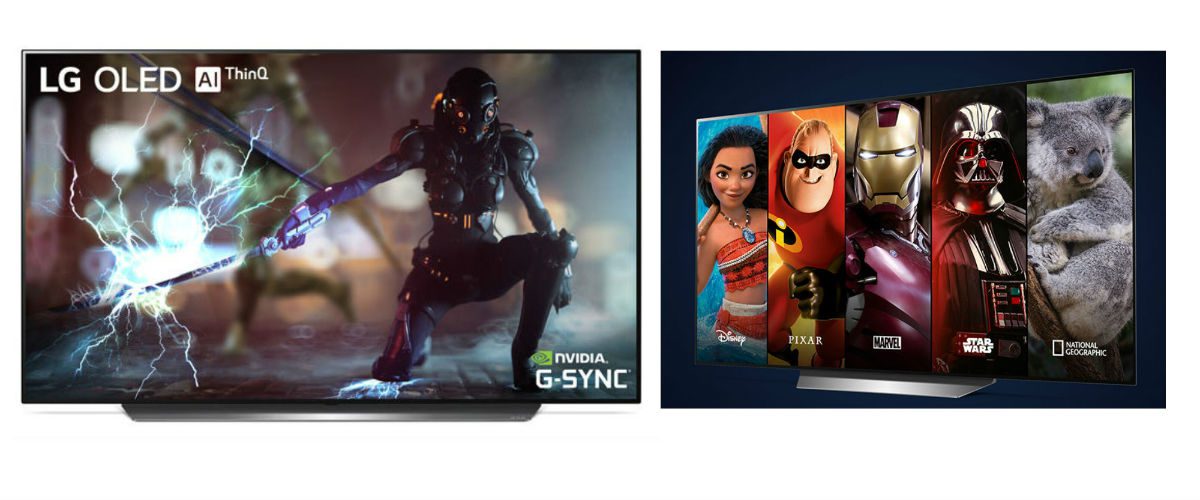 Black Friday and the holiday shopping season are upon us. As usual, custom integrators and retailers can expect to see flat-panel TVs flying out the doors.
But while big-box stores deal with super-low pricing stampedes, integrators can still play the premium performance card over the next month.
In fact, LG Electronics is aiding the cause by making its latest OLED and NanoCell offerings even more attractive for a variety of video customers.
Special Deal Bundles Disney+ Streaming
For starters, with the rise of 4K and now 8K, there's already good reason for integrators to reach out to existing customers about upgrading their TVs. They can also expect potential customers to come inquiring about what features they need in a new TV.
"LG introduced OLED about six years ago. We pioneered large-screen OLED in home theater sizes and we've been leading the market ever since," Tim Alessi, LG's head of home entertainment product marketing, noted during CEDIA Expo 2019 in September.
"As good as OLED has been from the start, we're continuing improvements with picture processing – our Alpha 9 [a9] processor that employs artificial intelligence and deep learning to make a great picture."
Customers can look to a range of LG smart TV deals during the holiday season, whether it's OLED or NanoCell LED, in sizes such as 55", 65", 77" and 88" screen-size classes (measured diagonally).
The recently added Disney+ service is another perk of LG's smart webOS platform, which also takes advantage of convenient operation from the company's "magic remote" or voice controls like Amazon Alexa and Google Assistant.
Fans of the recently rolled out service can get their fill of Disney and Pixar favorites, "The Mandalorian" and other "Star Wars" fare, Marvel comics universe movies and more – free for a year with the purchase of a 2019 LG OLED set or free for six months with a 2019 NanoCell TV, now through Feb. 9, 2020.
Good Reason for Gamers to Rejoice
Those "Star Wars" fans might also be itching to play the new "Star Wars: Jedi Fallen Order" game, too. For that and other fast-paced video games, LG OLED offers a compelling solution, Alessi notes.
The company announced at CEDIA Expo 2019 a partnership with NVIDIA to make its OLEDs the first and only TVs in the world to have the GPU's G-SYNC compatible technology.
"So think of your 55-inch OLED now as a PC gaming monitor," Alessi said when introducing the NVIDIA partnership at CEDIA Expo. "It has that type of capability.
"You marry all the great picture quality elements of OLED – perfect black levels, rich colors, ultra-fast response time – now with technology like G-SYNC. It opens up a whole new market for OLED."
LG rolled out the compatibility via firmware updates. NVIDIA G-SYNC support will be available on the E9 series (55 and 65 inches), C9 series (55, 65 and 77 inches) as well as the B9 series (55 and 65 inches) LG OLED TV models in the U.S. this month, the company recently announced.
The addition of G-SYNC Compatible support allows gamers with GeForce RTX 20-Series or GTX 16-Series GPUs to fully enjoy extreme responsiveness and optimized visuals on LG's large OLED TVs, the company says.
Simplified Surround-Sound Compatibility
To go with the big-screen TV, the same video customers might be exploring surround-sound audio solutions as well.
LG's flat-panel feature set has addressed that for ease of installation. Many of these same OLED and NanoCell AI ThinQ TVs are WiSA Ready, supporting compatibility with other member products from the Wireless Speaker & Audio Association.
Using the available Axiim LINK wireless home theater USB audio transmitter device enables the LG TVs to wirelessly send up to 5.1 channels of uncompressed 24-bit/96kHz audio to WiSA speakers.
Loudspeakers and multichannel theater packages from companies such as Klipsch, Bang & Olufsen and Enclave Audio can further immerse LG video customers in their movie and gaming worlds.