AV receivers provide powerful hubs that fuel home theater, multipurpose media room and gaming experiences. They can also be daunting even for custom integrators considering how feature-packed modern AVRs are, from the latest HDMI 2.1 specs to immersive audio formats, to 4K and 8K compatibility and more.
Sound United brands Denon and Marantz have long been synonymous with AVRs, and as part of the company's "Inside Sound United" dealer training hub, integrators can learn how the latest solutions will deliver top performance today and tomorrow for customers.
The "Inside Sound United" hub offers dealers an insightful resource in which they can find training episodes not only on "Denon and Marantz CI Solutions" but also the company's vaunted loudspeaker brands Bowers & Wilkins, Polk Audio and Definitive Technology, as well as the HEOS wireless multiroom audio platform.
I wanted to explore the "Denon and Marantz CI Solutions" training video, because as the title suggests, these brands offer products that cater specifically to custom integrators. But what exactly does that entail? Here are five details you might not know about leveraging Marantz and Denon.
1. For starters, these brands have been around for a long, long time.
As Phil Jones, director of global brand activation at Sound United, notes, Denon is Japan's first and oldest audio company, founded way back in 1910. It lays claim to the longest continuously produced audio product, the DL-103 phono cartridge, and developing moving coil technology.
Meanwhile, Marantz was founded in 1951 by the legendary Saul Marantz and has stayed true to the company mission of making "better-sounding, longer-lasting, better-looking products" for consumers. That rich heritage gives integrators confidence to reliably install the AVRs … and a compelling story to tell customers.
2. Specs may seem similar, but look under the hood for differentiation.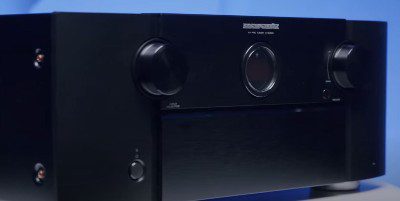 Dealers and customers might notice that Marantz carries more of a premium, and there are reasons for that.
Citing a Marantz SR8015 that Jones says employs 14% more parts than others in its class, he points to aspects such as enhanced audio circuitry, toroidal power transformer and chassis makeup.
For instance, instead of small transistor op-amps (operational amplifiers), the SR8015 uses HDAMs (hyper dynamic amplifier modules) that can better customize the sound, something installers can certainly appreciate.
Additionally, the benefit to the costlier toroidal transformer is higher current draw with reduced electromagnetic noise; and the SR8015's audio-grade Elna capacitors cost more than what is found in a typical AVR, Jones notes.
The entire chassis is copper plated and all of the screws are copper plated – "copper does a really good job improving grounding and isolating all of the components from noise," Jones says, but it also "costs a whole lot more than steel."
3. A range of Denon and Marantz AVRs meets all audio needs and budgets.
Not every media room requires 13 channels for an immersive audio experience or eight+ HDMI inputs … but then again your movie-fanatic customer might.
No matter the case, integrators can choose from four SR Series models from Marantz (SR5015, SR6015, SR7015, SR8015), for instance, and CI-focused X Series from Denon (X1700H, X2700H, X3700H, X4700H, X6700H). "As you move up the line, you get more channels, more powerful processing, more formats," Jones says.
That includes all the immersive audio formats – Dolby Atmos, DTS:X, IMAX Enhanced and Auro-3D, as Denon and Marantz are "surround-sound agnostic." At the top end, DTS:X Pro is also supported, bumping up capabilities from the 11 channels of DTS:X to 13 channels in the X6700H and SR8015, which can be augmented with an external amplifier since DTS:X Pro goes beyond 30 channels.
Speaking of audio, besides surround sound another perk of the Sound United brands' extensive lineup of AVRs is facilitating wireless multizone audio by incorporating HEOS – so integrators can use an AVR to extend sound into other rooms.
Also, with embedded Bluetooth support on Denon and Marantz models, owners can use wireless headphones for "night-time mode" listening or perhaps assist those who are hard of hearing, Jones says.
4. Integrators can optimize systems for HDMI 2.1, add more inputs and update older models.
Depending on the AVR, installers will have a number of HDMI inputs including those that support HDMI 2.1 with up to 40Gbps bandwidth and 4K 120Hz/8K 60Hz video, and features such as Variable Refresh Rate, Auto Low Latency Mode, Quick Media Switching and Quick Frame Transport.
These can maximize the latest PlayStation and Xbox gaming consoles plus PC gaming graphics cards that employ these state-of-the-art HDMI 2.1 features.
For AVRs that do not support all the latest HDMI 2.1 specs, the Marantz SPK618 adapter is a nifty device that fits in-line between a gaming console and the receiver to link the source to an 8K HDMI input. "Once you do that, you will have no problems with any HDMI 2.1 gaming console," Jones says.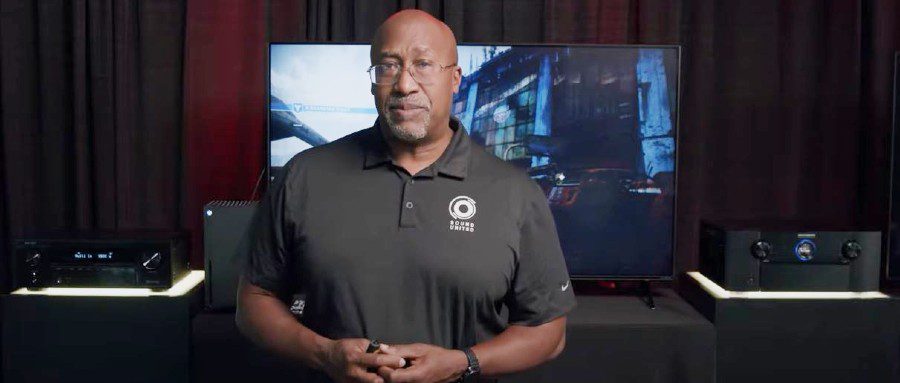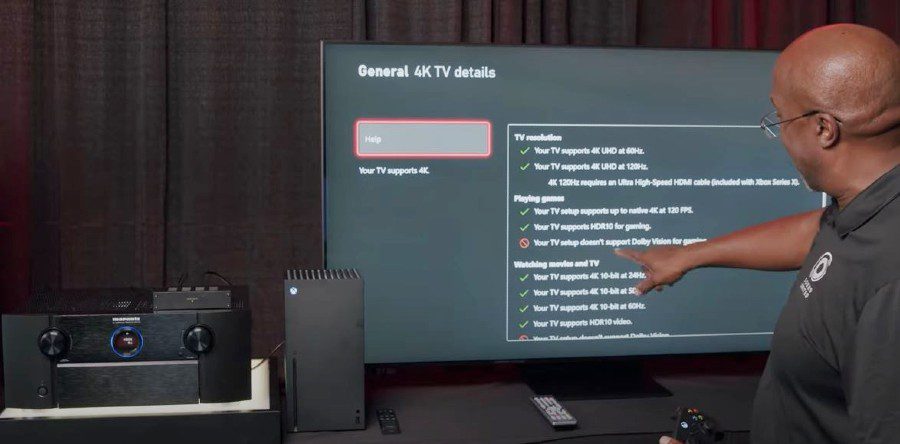 Meanwhile, he adds that while one 4K 120Hz/8K 60Hz input available on most Denon and Marantz AVRs is sufficient for the majority of gamers, some might need to connect multiple consoles or PCs. And there's even an easy solution for that, thanks to the Marantz VS3003 and Denon AVS-3 switchers, which have three 4K 120Hz/8K 60Hz inputs and one output that connects to an AVR's 8K input – in some models bolstering the AVR from eight to 10 HDMI inputs.
The integrator-friendly device offers discrete IR codes for building macros, and can be controlled via HDMI CEC, its own remote or the AVR's remote.
5. Want to ensure connected HDMI cables work properly? AVRs offer build-in diagnostics!
This feature might be the most powerful one for custom integrators to utilize when designing and installing systems. Dedicated HDMI analyzer devices can be expensive, Jones notes, but Marantz and Denon AVRs offer a built-in diagnostic tool for testing HDMI cables.
Dig into the menu settings, pull up the analyzer with your cables running from the AVR's 8K HDMI input and monitor 1 output to the display, and start a series of tests to ensure the cable support the 40Gbps bandwidth. More info is available in the tool's information screen so integrators can see what HDMI 2.1 features are and are not being passed.
"A lot of times you're going to do jobs and those cables are going into a wall theoretically for years. You may not have an 8K source [connected] today, but you may in the future," Jones explains. "We build this test capability into all of our Denon and Marantz HDMI 2.1 AVRs, that shows our commitment to our channel."
Even More Marantz & Denon Resources for Dealers
The "Inside Sound United" hub video on "Denon and Marantz CI Solutions" provides a great starting point for integrators, and a segment with Jones and Sound United AV systems engineer Tom Ercolino, a former integrator, answers more dealer questions.
Notably, that channel commitment includes a dedicated tech support phone line solely for integrators "so they get quicker support and better support," Ercolino says.
And his test bench is loaded with Denon/Marantz AVRs, various displays, third-party devices and controls so he can assist with troubleshooting. Beyond that, dealers can also find a wealth of AVR-related information in the company's integrator portal (CI.soundunited.com).
Plus, dealers can watch Sound United YouTube training videos (https://www.youtube.com/c/SoundUnitedTraining) for more granular dives into loudspeaker configuration, Audyssey EQ, Wi-Fi setup, HDMI diagnostics and other features so they are fully armed and ready for their next home theater project.