With the summer of 2023 drawing to a close, American homeowners are returning to their normal routines, which for many includes home-centric activities. Helping homeowners to maximize their home entertainment experiences, the Colo.-based whole-house audio manufacturer CasaTunes provides integrators with a diverse product line to meet a variety of multiroom audio requirements.
Explaining how the company's versatile product line helps integrators meet the needs of their clients, David Krinker took some time out of his day to speak with CE Pro on how his company's solutions complement today's smart homes.
CE Pro: Can you briefly explain what products and services your company provides?
Krinker: CasaTunes offers multiroom audio products such as music servers and matrix amplifiers for both residential and commercial environments. These products can be used as standalone systems or seamlessly integrated with popular home automation and control systems.
CE Pro: How does your brand and its solutions fit into today's home technology market?
Krinker: CasaTunes is a brand that fits perfectly into today's home technology market. We offer a range of solutions that cater to different needs and budgets. Whether you're looking for an entry-level option, value-driven features, or high-performance capabilities, CasaTunes has got you covered.
Our brand stands out by providing both stand-alone solutions and integration with popular home automation and control systems. This means that you can seamlessly incorporate CasaTunes into your existing smart home setup without any hassle.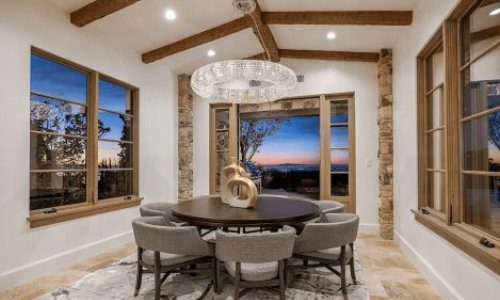 As a custom integrator, lighting is in demand. Effective communication, education and showcasing the value proposition of LED light fixtures in conjunction with integrative control systems are the keys to overcoming challenges and closing sales in this specialized market. Join us as we discuss the future of digital lighting and control with David Warfel from Light Can Help You and Patrick Laidlaw and Mark Moody from AiSPIRE.
Register Now! 
With our stand-alone solutions, CasaTunes provides many of the capabilities usually only found with home automation systems. CasaTunes works harmoniously with third-party audio equipment such as matrix amplifiers, amplifiers, AV receivers, and SONOS. This compatibility ensures flexibility and allows dealers to create the perfect audio experience.
CE Pro: What makes your product line unique in the marketplace?
Krinker: What sets our product line apart from others in the marketplace is its unique combination of features and capabilities.
It starts with our music servers which support up to six HD Audio streams. The number of streams can be upgraded in the field via a cloud based license. These servers can be configured not only as a streamer but also as a complete system, giving you the flexibility to control various CasaTunes and third-party matrix amplifiers, with full control over your audio setup.
One standout feature of our high-performance matrix amplifiers is our source distribution capability using audio-over-IP. This eliminates the need for all your matrix amplifiers to be physically located in the same location, offering greater installation convenience and flexibility.
Moreover, our product line enables integrators to quickly create beautiful custom user interfaces tailored to their specific needs. Whether it's for guests, renters, or businesses, you can easily design a visually appealing interface that enhances the overall user experience, and can be used by even the most inexperienced user.
Additionally, CasaTunes offers seamless, true two-way integration with SONOS, ensuring that your music system works seamlessly with CasaTunes and SONOS speakers. We believe that these, amongst many other features, make our products stand out among competitors and provide customers with a versatile and customizable solution for their audio needs.
CE Pro: How does your product line help professional integrators grow their businesses?
Krinker: Our product line is designed to empower professional integrators and help them grow their businesses in several ways. One of the key advantages of CasaTunes is that all our music servers share the same software stack. This means that integrators only need to learn once, streamlining the installation and configuration process. It saves time and effort, allowing integrators to focus on delivering exceptional experiences to their customers.
Additionally, our products are ideal for both retrofit projects and new installations. This versatility allows integrators to cater to a wider range of customer needs and expand their client base.
Furthermore, our solutions can be seamlessly integrated with home automation systems or used as a stand-alone solution. This flexibility ensures that integrators can provide consistent solutions across different projects without the need for additional learning or setup.
Lastly, our remote support feature is like having a dedicated CasaTunes Support agent on your team. It enables integrators to troubleshoot issues remotely, saving them from unnecessary site visits and reducing downtime for customers.
CE Pro: Without giving away too much information, can you briefly discuss some of your upcoming product releases and how they address dealer needs?
Krinker: While we can't disclose specific details, I can share that we are constantly working towards a fine balance between customer-driven requests and our strategic direction. For example, our upcoming release will include a couple of customer requested features, Night Mode and maximum turn-on volume.
Night Mode automatically adjusts volume levels and other settings during night time hours. No more blaring music at night! The second feature is a maximum turn-on volume that limits the sound when you power on a room. Both of these customer requested features ensure a more controlled audio experience.
Strategically, we are prioritizing enhancing the overall "intelligent" customer experience, focusing on expanding music options to cater to different preferences, and on improving support to make it easier for dealers to assist their customers efficiently.
We are continuously working towards delivering innovative solutions that meet both customer demands and align with our strategic vision.
CE Pro: Pulling out your crystal ball, how do you see the residential technology market evolving over the next few years?
Krinker: We expect to see an acceleration of consumer products in the residential technology market. Wireless smart speakers with voice assistance will become commonplace. The convenience and ease of controlling various aspects of our homes through voice commands will likely make these speakers a standard feature in many households.
Furthermore, AI is expected to play a significant role in residential technology. One can expect that AI will learn patterns based on visual identification of the people in your home, and the activities they carry out within the home. This could lead to more personalized experiences and tailored automation systems that adapt to individual preferences.
If you enjoyed this article and want to receive more valuable industry content like this, click here to sign up for our digital newsletters!