Bluesound, a manufacturer of high-resolution multiroom streaming audio components, and an ecosystem, is celebrating the 10th anniversary of its founding with the launch of a limited-run anniversary product: The NODE X, and a digital campaign that thanks the many partners that have helped it become a popular audiophile brand.
The company explains that prior to 2013, computer companies and TV manufacturers had started making audio equipment. These products in some cases were popular with younger consumers for their styling, and these products were generally designed to play lossy, compressed audio files with no regard for higher resolution formats. At the same time, the hi-fi industry watched from the sidelines, struggling to make younger consumers care about audio quality and faced the very real possibility that the entire industry might soon cease to exist.
"We knew we had to adapt to the new ways that people were accessing music if we were going to give the hi-fi industry new life," recalls John Banks, chief strategy officer for Lenbrook International, Bluesound's parent company.
"When we first conceived of Bluesound there were intense discussions about whether the products should carry the NAD Electronics name since that brand already had broad recognition in hi-fi circles."
The Node X Offers More Than Just a Sleek Finish
Looking back, Bluesound made its debut back in mid 2013 at an unveiling event in Munich, Germany, where Lenbrook's global distribution network saw the products that would bring audiophile values to wireless multiroom audio. Bluesound launched to a private group of embargoed press in New York City in the fall of 2013, while the brand made its public announcement at the Consumer Electronics Show in January of 2014.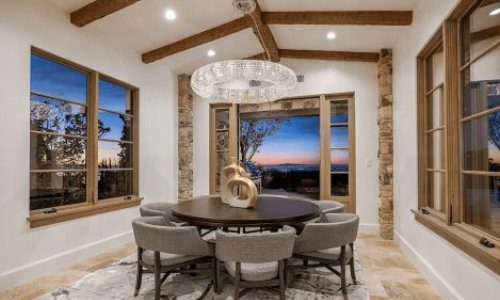 As a custom integrator, lighting is in demand. Effective communication, education and showcasing the value proposition of LED light fixtures in conjunction with integrative control systems are the keys to overcoming challenges and closing sales in this specialized market. Join us as we discuss the future of digital lighting and control with David Warfel from Light Can Help You and Patrick Laidlaw and Mark Moody from AiSPIRE.
Register Now! 
"The hi-fi industry was used to hardware being the main draw but Bluesound, from the beginning, was more about the software, which we now know as BluOS," says Greg Stidsen, chief technology officer of Lenbrook International.
"BluOS was more limited in functionality at the start but it has matured and is now offered in a number of high-end audio brands and is often considered the most comprehensive hi-res multiroom streaming platform in the industry."
Following the launch of the brand, Matthew Simmonds was hired as a product coordinator in 2015 and later Lenbrook promoted Simmonds to product manager. Overseeing the development and expansion of the brand's product portfolio, Simmonds is now focused on the launch of Bluesound's limited-run anniversary product, the NODE X.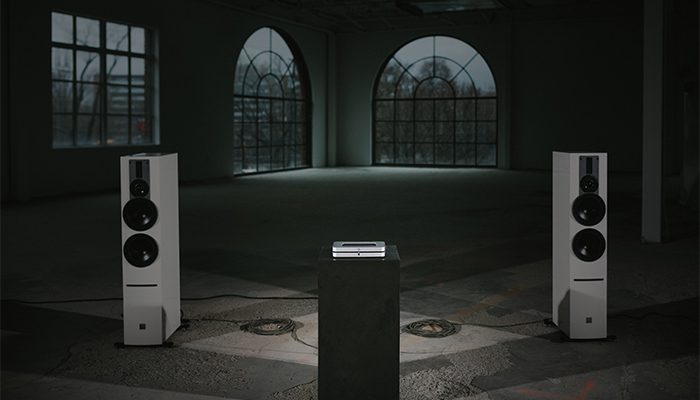 The company points out its new anniversary streaming component features a sleek silver finish and upgraded components. Bluesound boasts the NODE X takes its popular NODE source device to a higher level of performance. Internally, the new limited edition streamer incorporates an ESS Sabre DAC to support its ability to deliver streaming audio to amplifiers or powered speakers in hi-res up to 24-bit/192kHz, and ability to handle files encoded in FLAC, MQA, ALAC, among others.
Bluesound says that headphone listeners will appreciate the unit's dedicated headphone amplifier that is powered by THX AAA technology. In addition, to further support headphone users, the NODE X offers a pro audio ¼-inch input. The company says that as a limited-run anniversary product, the NODE X will play a significant part in helping the brand to celebrate 10 years as a brand. This special product will launch with suggested retail pricing of $749. Retail availability for the limited edition streaming product began on May 11, 2023.
"The NODE has been our top selling product and it's the most common entry point for audiophiles coming into the Bluesound brand, so it seemed fitting to create an anniversary product based on the NODE," comments Simmonds.
Stay Tuned for a Special Campaign Celebrating 10 Years of Bluesound
Coupled with the launch of the NODE X, the brand has also been working closely with some of its most strategically important partners to support a digital campaign to celebrate the milestone.
"We recognize that building a new brand is a team sport and requires a lot of people, vendors, and partners to be aligned and to trust each other all the way," says Gordon Simmonds, chief executive officer (CEO) of the Lenbrook Group of Companies.
"We are so grateful that in the early days our status as a nascent brand didn't deter people from working with us, and some of those early relationships have turned out to be some of our most valued partnerships today."
Launching at the end of May 2023 will be a series of videos highlighting some of the partners that have been core to the Bluesound story to date, including specialty streaming partners like Neil Young Archives, Qobuz, Radio Paradise, and SoundMachine, as well as technology partners like MQA, Axign, and Hypex.
Among the video highlights will be Jason Knott, chief content officer of CE Pro discussing Bluesound's place in a modern smarthome, while retail partners like HiFi Klubben, SevenOaks Sound and Vision, SoriShop, and the ProSource buying group offer their perspectives of Bluesound's first 10 years from Scandinavia, the United Kingdom, South Korea, and the United States respectively.
"Each one of these partners enrich the Bluesound experience for our audiophile consumers in some way by helping our brand be differentiated," adds Simmonds.
"Music content, particularly in hi-res, is what our consumers want, and our streaming partners carry that content while our technology partners ensure the music reaches our consumers' ears unadulterated. Meanwhile, our smarthome partners and retail partners are often how our end consumers first discover the Bluesound brand."
As part of the brand's celebration, and as a token of gratitude, each of Bluesound's participating partners will award a special NODE X in soon-to-be-announced consumer contests. These special NODE X's features a metallic blue finish and will not be offered for sale.
More news from Bluesound: 23 Wireless Audio Solutions that Rock the House
If you enjoyed this article and want to receive more valuable industry content like this, click here to sign up for our digital newsletters!