The professional audio/video business has changed dramatically this year, for both installers and their customers. As a result, three major components of pro AV integration are heading home — and it's likely to be long term.
With more residential installers having expanded into commercial/pro AV in recent years, custom integrators are better equipped to handle these changes brought on by the coronavirus COVID-19 pandemic.
Here, we look at some common scenarios that have been impacted by the ongoing situation, and how installing AV-over-IP solutions for residential, commercial and resimercial applications can help businesses, creators, producers and broadcasters stay on the air and in communication.
AV Is More Important Than Ever
The COVID-19 pandemic is changing lives and institutions around the world. AV in its many forms is a lifeline that connects people with the work they do, the things they create and the people they value. Whether it's used to share a conference call, listen to an interview, take in a theater production, rehearse a concert or to help friends see familiar faces, people are more dependent than ever upon the systems and tools that make this possible.
While some sectors such as live sound are taking a substantial hit as mass gatherings cease, others are expanding to meet new requirements — and often doing so "on the fly."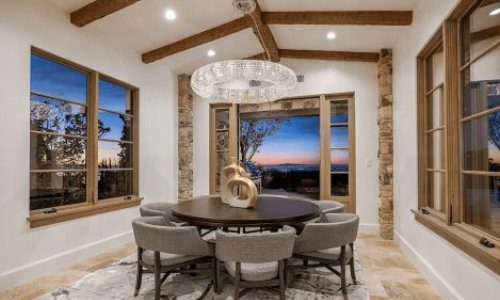 As a custom integrator, lighting is in demand. Effective communication, education and showcasing the value proposition of LED light fixtures in conjunction with integrative control systems are the keys to overcoming challenges and closing sales in this specialized market. Join us as we discuss the future of digital lighting and control with David Warfel from Light Can Help You and Patrick Laidlaw and Mark Moody from AiSPIRE.
Register Now! 
People using these systems need to be able to make rapid adjustments to capture and create content outside of usual studio environments, including in places such as homes and remote locations. They need the ability to extend AV systems over larger, safer distances and to more isolated endpoints than before.
Businesses that are bringing employees back with social distancing rules in place may find that what passed for a conference room in 2019 no longer meets requirements, and they are seeking ways for employees to stay in close communication while remaining safe.
These needs are well suited to another trend that is under way, which is the migration of AV away from legacy point-to-point systems to AV-over-IP.
The Distanced Office Takes Shape
Let's start with those whose offices have reopened, or plan to reopen in the near future. Conferencing is more than just people with headphones and a laptop on a communications service. As businesses determine how best to bring employees back to work, the ability to safely communicate is critical and AV technology plays a key role.
The days of people crowding around a "speakerphone" are long gone for many good reasons, but under current conditions it is quite unthinkable – workers are certainly no longer using such "huddle rooms" in the context for which that term became trendy.
Conferencing spaces are now being designed with safe distances in mind, which in turn means support for multiple audio endpoints — both microphones and loudspeakers.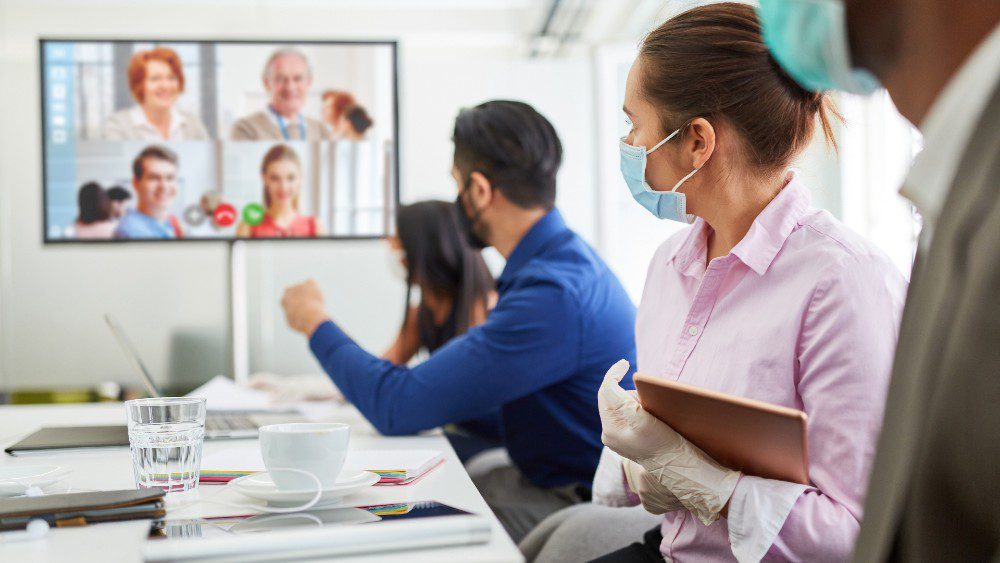 Legacy solutions based upon non-extendable technologies like USB or analog are not up to the task, causing more and more integrators and installers to specify AV-over-IP solutions for conferencing.
A networked approach allows many endpoints spread over nearly any practical distance to be easily combined, processed and used to produce and detect high quality audio for every attendee, whether they are in the room or down the hall.
The term "conference room" is expanding to mean multiple, isolated spaces connected by robust AV for clear communications.
Serious Work from Home Warrants Pro-Grade Gear
Retailers of music and audio equipment are seeing an uptick in sales as more people choose to do at home what they used to do in studios. High-quality home studios have been an increasing force in music production for quite some time, and the pandemic is accelerating that trend.
It's one thing for a teenager to have some fun making audio loops on a laptop and another to produce high-quality, carefully recorded and edited material that is suitable for distribution and sale. Serious podcasters and musicians are now investing in equipment that allows them to get thoroughly professional results in home studios, from microphones to preamps, plug-ins, signal processors and loudspeakers.
The home enthusiast market has been long dominated by low-cost, USB-centric products that represent a terrific value for the cost. But as home recording moves from hobby to job out of necessity, the need for truly professional gear becomes more evident.
People doing serious work at home want to use gear that is entirely compatible with familiar studio equipment in both function and quality.
Studios have been migrating to AV-over-IP to take advantage of its flawless audio performance, high channel counts, ultra-low latency and incredible flexibility, and home users don't want to be left behind. Investments in high-quality gear mean thinking about the long-term future, and today that means investing products that use AV-over-IP.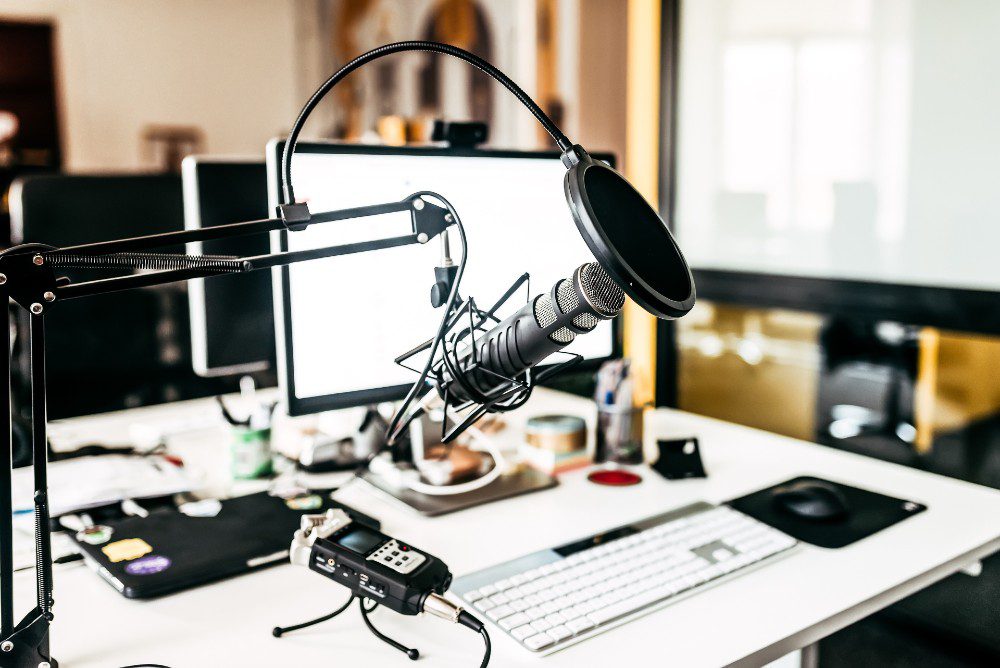 AV-over-IP is a 100% replacement for USB-connected AV products and every bit as easy to use. By choosing networked products instead of USB interfaces, home users are preparing their studios for connectivity beyond the pandemic.
They are also positioning themselves to take advantage of network connections to streaming services for live performance, without multiple conversions between the digital and analog domains.
TV & Radio Broadcasts Go Remote
Broadcast has of course been traditionally revolved around studios full of people — talent, operators, producers, and more. The current pandemic puts a crimp in that model, forcing more and more broadcasters in both radio and television to do their shows from home or wherever they are staying.
There has always been a lot of technical redundancy, but the emergence of COVID-19 has demanded that there be redundancy of location as well. Nowhere is this more evident than the lineup of late-night interview programs in the United States, where popular hosts are now creating programs with a hodgepodge of equipment ranging from home studio gear to a mic and a smartphone.
Even with home recording of these programs, production is still occurring. Files are moved, cut and spliced to produce something suitable for broadcast, albeit with some difficulty.
Just as with home recording enthusiasts, employing AV-over-IP instead of USB can smooth the transition. Broadcast trucks parked in a driveway can easily ingest material from a network connection in a home, using only an Ethernet cable that runs under the kitchen table and down the stairs.
What would have required massive analog snakes in the past is now something that barely disturbs the families of the talent that must now produce shows from their basement.
Meanwhile, viewers can surely recognize the difference a quality home setup makes when it comes to TV guests, from those late-night shows to CNN newscasts to ESPN SportsCenter interviews. Some could clearly benefit from professional assistance with their AV and networking setups to reduce latency issues and other glitches.
The current pandemic is distressing the entire world, but we are fortunate in this Internet era to have unparalleled abilities and tools that allow us to communicate with each other and to remain vibrant and creative. AV-over-IP is one way in which technological change has given us a new set of tools that help us to better adapt and carry on.
---
Author Brad Price is Senior Product Marketing Manager at Audinate, provider of Dante audio networking software.
If you enjoyed this article and want to receive more valuable industry content like this, click here to sign up for our digital newsletters!